Entries tagged with: Nico
2013 NYC Village Halloween Parade (more by Chris La Putt)

This Halloween is something to be sure
Especially to be here without you

There's a Greta Garbo and an Alfred Hitchcock
And some black Jamaican stud
There's five Cinderellas and some leather drags
I almost fell into my mug

There's a Crawford, Davis and a tacky Cary Grant
And some homeboys lookin' for trouble down here from the Bronx
And there's an Andy Warhol, a Nico and a (tacky?) Lou Reed, with a halo...
Continue reading "Someone was Lou Reed (with a halo) at the Halloween Parade"
photos by Greg Cristman
John Cale & Wordless Music Orchestra @ BAM, 1/18/2013

Q. Of all your albums, why are you revisiting "Paris 1919"?

A. It happens to be the one album where I finished all the songs before I went in to record. I wrote them when I had just moved to Warner to work in A&R. I took an office job and I was there every day, and I was writing these songs. After a while I realized, "This is nostalgia, pure and simple: I'm writing about the stuff that I miss about Europe." I wasn't writing to the album's title; I gave it the title afterward, and what it meant was: "Here we are in the height of the cold war; how did we get here?" This album seems to be about how we got there, looking back to the Versailles Treaty [signed in France in 1919]. - [NY Times]
Former Velvet Underground member
John Cale
played
three shows at BAM
in the last week as part of the Academy's Next Wave Festival. The first was a star-studded tribute to onetime VU singer Nico on January 16 featuring the vocal talents of
Greg Dulli, Kim Gordon, Sharon Van Etten, Peaches, The Magnetic Fields, Joan as Policewoman, Meshell Ndegeocello
and more.
Then on Friday and Saturday (1/18, 1/19) Cale collaborated with the Wordless Music Orchestra to perform his 1973 album, Paris 1919, in full, plus other songs from throughout his long musical career. Pictures from Friday's performance are in this post.
More below...
Continue reading "John Cale & Wordless Music Orchestra played BAM after Cale's Nico tribute (pics) "
At the encouragement of Bob Dylan, Beat poet Allen Ginsberg went into the studio in 1971 to record his first ever album of music. He then re-entered the studio in 1976 and 1981 and finally in 1983 he compiled all of the recordings (which featured contributions from Dylan, members of his band, and Arthur Russell, and was produced by John Hammond Sr.) onto a double LP called FIrst Blues. Now, 30 years later, Ginsberg Recordings are reissuing the album in vinyl and digital formats, and to celebrate they're throwing a release party in NYC.
The celebration takes place on January 16 at Housing Works Cafe (126 Crosby St.) with Ginsberg's "friends, collaborators, relatives and co-conspirators" Lou Reed, Anne Waldman, Ambrose Bye, CA Conrad, Steven Taylor, Hettie Jones, Arthur's Landing, and others. A limited edition of "500 seven track vinyl that mimics the original style down to the newspaper insert" will be available at Housing Works that night and online.
John Cale

That same night, Lou Reed's Velvet Underground bandmate John Cale will be doing a Nico tribute at BAM (1/16) with a number of guests including Kim Gordon, Sharon Van Etten, Mark Lanegan, Magnetic Fields, and more. Tickets for that show are still available.
John Cale also performs his solo album, Paris 1919 with the 20-piece Wordless Music Orchestra at BAM on January 18 and 19 and tickets for those shows are still available too.
Some song streams from First Blues below...
Continue reading "Allen Ginsberg's 'First Blues' getting a reissue; Lou Reed playing release party (same night as John Cale's Nico tribute)"
Arto Lindsay

Arto Lindsay of legendary no wave group DNA, The Lounge Lizards, and pursuer of an impressive solo career, will be performing material from throughout his career in NYC TONIGHT (11/30) at the New Museum. Tickets for the show ($12 for members, $15 for non-members) are available.
Speaking of no wave legends, Lydia Lunch (Teenage Jesus and the Jerks), who played Knitting Factory earlier this month will be playing with her band Big Sexy Noise in NYC on December 17 at Bowery Electric with "Caught on Tape" duo Thurston Moore/John Moloney. Tickets for that show are on sale now.
For Thurston Moore and John Moloney, the Bowery Electric show is part of a short December northeast tour that the duo will be on, which also includes the previously discussed Brooklyn show at Union Pool on December 11 with Speedy Ortiz and Lone Wolf. All of their dates are listed below.
In other related news, Thurston's ex-wife/Sonic Youth bandmate Kim Gordon, who will guest at the upcoming, sold-out Dinosaur Jr. You're Living All Over Me show at T5, will also be a guest with John Cale (of the Velvet Underground) when he does a tribute to Nico at BAM on January 16 at the Peter Jay Sharp Building. Other guests at that show include Mark Lanegan, Sharon Van Etten, Magnetic Fields, Joan as Police Woman, Peaches, Nick Franglen, and Meshell Ndegocello. Tickets for that show are available. It's one of two shows that John Cale is doing for the BAM Next Wave festival.
A list of all Thurston Moore/John Moloney dates and some videos, below.
Continue reading "Arto Lindsay, Lydia Lunch, Thurston Moore/John Moloney, Kim Gordon & more playing shows (separately)"
Industrial vets Throbbing Gristle are finally getting around to completing their "reinterpretation" of Nico's Desertshore, an idea of member Peter "Sleazy" Christopherson, who has since passed away. The record, finished by Chris Carter and Cosey Fanni Tutti, is being billed as TG's "nascent, and final, studio album," will come out on November 26, two years after Christopherson's death. It's set to include guest vocals by Antony Hegarty, Cosey Fanni Tutti, Blixa Bargeld, Marc Almond (who was a member of Soft Cell and also collaborated with Christopherson's other band Coil), and Sasha Grey. The band have two teaser videos for the album, which you can watch below.
Speaking of tributes to albums that Nico took part in, there's a Velvet Underground & Nico tribute on the way which features Ty Segall and Thee Oh Sees (who both just played The Well and will play Death by Audio tonight [9/24]), plus The Fresh & Onlys, White Fence, Kelley Stoltz and others. The album will gradually surface digitally across various websites from October 15 to 29 and will be out on vinyl on November 6 via John Dwyer's Castle Face label. The tracklist is below.
Antony and the Johnsons - 'Cut The World'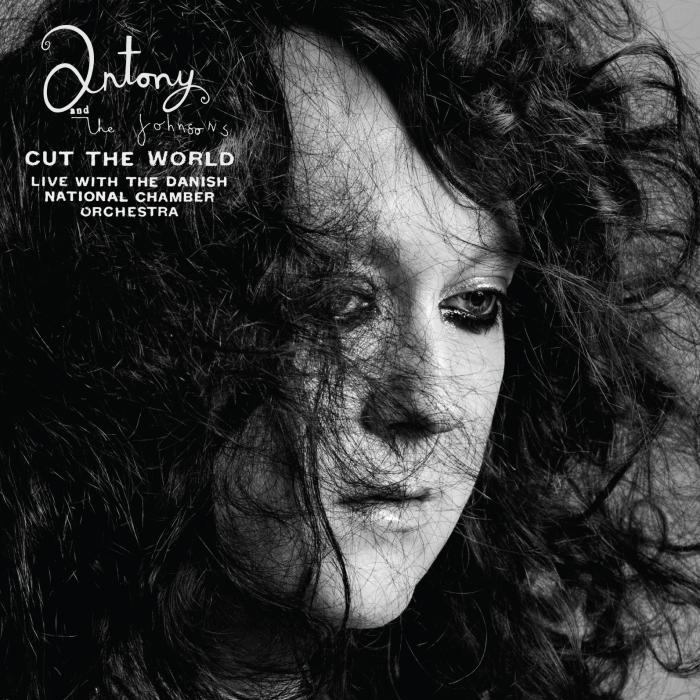 Speaking of Antony Hegarty, he released his new album, Cut The World, last month via Secretly Canadian. The album features "live symphonic performances" of songs from his first four albums which were recorded on September 2 and 3, 2011 at the DK Concert Hall in Copenhagen. The title track for the album is a new one, however, and it will be featured in The Life and Death of Marina Abramovi, directed by Robert Wilson and staring Antony, Marina Abramovi and Willem Dafoe. He also just made a video for that song, directed by Nabil (Frank Ocean, Bon Iver, Kanye West). Watch that video below. You can read an interview with Antony and Nabil about the video at Pitchfork.
All videos are below.
Continue reading "Throbbing Gristle releasing Nico tribute; Thee Oh Sees & more on Velvet Underground tribute; Antony has a new LP & video"
---