Entries tagged with: Paul Westerberg
by Andrew Sacher
It's no secret that the '90s are all the rage right now. The internet (and maybe even your real life) is filled with nostalgia for everything from Pogs to Nickelodeon cartoons to Tamagotchis and this reality check from The Onion that the '90s weren't only Pogs, Nickelodeon cartoons and Tamagotchis. Indie rock is no exception. The sounds of the Alternative Nation era can be heard in many of today's indie bands, and countless '90s OGs have reformed to excellent results, playing not just to the people who saw them the first time around but to many new, younger fans. When it comes to discussing '90s rock, we usually turn the conversation towards critically acclaimed bands like Pavement, Superchunk, Archers of Loaf, Built to Spill, Neutral Milk Hotel, and My Bloody Valentine or huge bands like Nirvana, Weezer, and Radiohead. You don't need another list telling you those bands are great. (But if you do, those lists are easily Googleable and recommended!) Instead, here's an alternative (pun intended) way of looking at the decade. Here's a list that highlights nine great bands who seem like they're starting to get re-evaluated a bit and starting to get the credit they deserve (some more than others).
I'm not trying to take the obscurer-than-thou route either. In fact, there's a good chance you've heard of all of these bands. All of them were on major labels. Some didn't have enough hits to get legitimately popular or remembered for more than one or two songs, but because of their MTV/KROQ associations they weren't very indie-cool either. Some achieved more mainstream success (often by changing their sound), an even bigger indie cred killer. But all of them are doing cool stuff right now, whether it's new albums, vinyl reissues, tours of the classic material, or new related bands. Almost all of them also have a clear influence on younger, modern bands. Whatever it is, it's reminding us why they were such great artists to begin with.
Of course this list could've had way more than nine bands. So feel free to comment telling us which ones you would've included and which ones you think we should've left off. Check out the list (in no particular order), with commentary and song streams, below.
UPDATE: Here's why we didn't include Nada Surf.
Continue reading "9 of the best '90s bands you didn't think were the best '90s bands and the awesome stuff they're doing now"
Billie Joe filling in for & helping carry Paul @ Coachella

After what was regarded as a lackluster first weekend set, the Replacements returned to Coachella's Outdoor Stage with a vengeance, recruiting Green Day singer Billie Joe Armstrong to fill in for ailing frontman Paul Westerberg, who was laid up on the couch -- literally. [Billboard]
The
reunited
Replacements
now played
Riot Fest
in
multiple cities
and
Coachella
twice including the second week which was this past weekend when they were
joined by Billie Joe Armstrong
of Green Day (see above).
Their upcoming festival dates continue to get announced and include Shaky Knees in Atlanta, Forecastle in KY, Boston Calling, Osheaga in Montreal, and two weekends of Austin City Limits. They are being picky. The Boston Globe reports that, "Westerberg's manager, Darren Hill, said the band has been invited to play at every major festival, but is only playing a few."
Meanwhile still no NY, but the band today announced their "long-anticipated homecoming show at St. Paul's Midway Stadium on Saturday, September 13, 2014. Tickets for the show, taking place at the home of the Saint Paul Saints, go on sale Saturday, May 3 at 10 AM CDT." Opening acts TBA.
Get well soon Paul!. All dates are listed along with both of their Coachella setlists below....
Continue reading "Replacements tour keeps growing; no NY, but homecoming MN show announced (updated dates & Coachella setlists)"
The Replacements back in the day

The Replacements, who haven't recorded material since 2006, will be reuniting this year to record an EP of covers, Rolling Stone reports. ...Well sort of. The reunion includes two of the three surviving longtime members (guitarist Bob Stinson passed in 1995), frontman Paul Westerberg and bassist Tommy Stinson. According to Westerberg, drummer Chris Mars, "didn't want any part" of the reunion. "I was not surprised, but I was a little disappointed," he added.
The EP is being pressed as a limited 250 copies on 10-inch vinyl, and features covers of Dunlap's "Busted Up," "Everything's Coming Up Roses" from the Broadway musical Gypsy, Gordon Lightfoot's 1965 song "I'm Not Sayin'" and "Lost Highway" by Hank Williams. It's being auctioned online and the proceeds will benefit onetime Replacements guitarist Slim Dunlap, who suffered from a stroke earlier this year, and who also inspired the reunion. "You guys get together," Dunlap said to Westerberg, "Go play a song."
This news comes just after Paul Westerberg released his first new solo song in two years. If you haven't heard that yet, you can listen to it below.
The Replacements documentary, Color Me Obsessed, is also getting a DVD release this November.
And speaking of Replacements and covers, have you checked out Touche Amore's cover of "Unsatisfied"? If not, you can stream that below as well.
Continue reading "The Replacements (two of them) reunite for 4-song covers EP for a good cause"
We already posted lots of posts today. Here's some more, and some reminders too...
The 25th Anniversary edition of Michael Jackson's BAD contains a previously-unreleased, disconcertingly-upbeat anti-abortion song, "Abortion Papers," which you can stream below.
Reggae group Easy Star All Stars, who in the past have tackled Radiohead and the Beatles, just released a "Thriller" tribute album called "Thrillah."
Kanye West allegedly announced a new album, and has may have another new release on the way: a sex tape!
Mercury Prize nominees Django Django kicked of a North American tour in Chicago last night.
Widowspeak, who play a free show at Brooklyn Bowl on Wednesday (RSVP), play a show at Swarthmore College on Saturday with Total Slacker and Blonds.
Blonds are not to be confused with Blondes who played 100 Troutman the other night.
Teengirl Fantasy were supposed to play that show but will play a no-longer secret show at 285 Kent tonight instead.
Adam Ant is on tour and we got some pictures from his Austin show.
Big K.R.I.T. played Irving Plaza last night (9/20), and was joined by special guests Slim Thug and Paul Wall who teamed up to perform the Mike Jones favorite "Sill Tippin'". Video of that is below.
Do you agree with Forbes that Williamsburg is the third hippest neighborhood in the United States?
Did you get your new iPhone 5?
Pussy Riot, who were just awarded a LennonOno Peace Prize, are still locked up, and it still sucks, as the Dave Hill Remix of Peaches' "Free Pussy Riot" reminds us. You can watch the video for the original at Vimeo.
Europe and the US approve the Universal purchase of EMI.
Fiona Apple, who is out of jail, will play Houston tonight.
More stuff below...
Continue reading "ALSO: Michael Jackson's anti-abortion song; Kanye West sex tape?; Paul Westerberg, Pussy Riot, Big KRIT, EMI & more"
by Andrew Sacher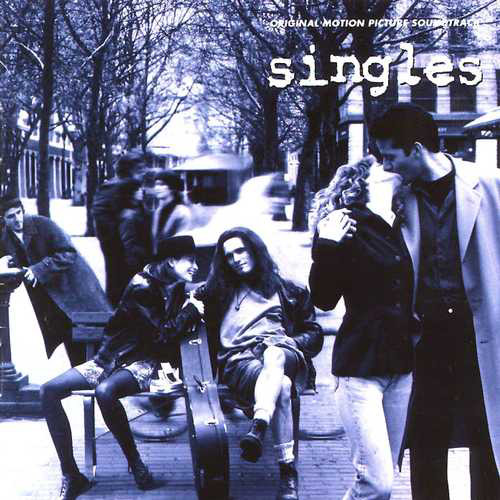 On October 30, Glasslands will play host to "The BuzzBin of History:, A Night with the World's Premier Alternative Rock Cover Band Kerosene Hat." The band's lineup is made up of a number of Brooklyn musicians: Miles Benjamin Anthony Robinson, Johnny Hunt (Amazing Baby), Simon O'Connor (Amazing Baby/Kuroma), Pan (Suckers), Will Berman (MGMT), and Heems DJ (Das Racist). Some of those members have also played together in Ill Fits and members of Suckers were also in 90s tribute band Citizen Dick, named after the band in Singles. Tickets for that Glasslands show are on sale now.
Speaking of Singles -- the 1992 film written, co-produced, and directed by Cameron Crowe, which depicted the ups and downs of the relationships (and lack thereof) of twentysomethings living in grunge-era Seattle -- both the film and its iconic soundtrack celebrate their 20th anniversary this year. The film was scored by The Replacements frontman Paul Westerberg, who also wrote two songs for the soundtracks, including the addictive theme song, "Waiting for Somebody." Other contributors to the soundtrack included Alice In Chains, The Smashing Pumpkins, The Screaming Trees, Mudhoney, Soundgarden, Mother Love Bone, Pearl Jam, in addition to a song by Jimi Hendrix and a Led Zeppelin cover by Heart side project The Lovemongers. (Crowe was married to Heart's Nancy Wilson at the time.) The movie and its soundtrack have both gone on to be remembered as a piece of the history from that famed Seattle scene.
In its 20th anniversary, Singles has been getting some tributes. Stereogum did one back in June around the anniversary of the actual soundtrack (which predated the film by about three months), where they reevaluated the album and its place in pop culture two decades later. This week, in celebration of the actual film's anniversary, SPIN did one where they took a stab at who might make the soundtrack if a similar film was made now.
Speaking of films and Paul Westerberg, The Replacements documentary, Color Me Obsessed, is getting a DVD release on November 20 via MVD Entertainment Group. You can pre-order the documentary HERE. The flier and trailer for the documentary are below, along with the video for Westerberg's "Dyslexic Heart" from the Singles soundtrack that features a mugging Jeremy Piven.
Continue reading "alternative rock cover show happening at Glasslands; 'Singles' turns 20; Replacements documentary getting DVD release"
It's one MP3 file, with a whole mess of songs, so even though it's only one download, you're getting plenty of songs. Some things to note: In order to get the album for $0.49 (rather than the whopping price of $0.89), you need to use the link I posted above.
[Paul Westerberg]
Paul Weller
has a new album too. That and more in '
Largehearted Boy's Interesting CD Releases This Week
'.
DOWNLOAD: Jim Walsh talked about it on WNYC (MP3)
Their legend is entrenched in rock history: Three neighborhood friends form a band in a Minneapolis basement, recruit a 12-year-old brother to play bass, and become one of the most critically acclaimed rock acts of the 1980s. Along the way there's comedy, tragedy -- and a lot of beery folklore. Longtime Twin Cities music critic Jim Walsh joins us to share his oral history, "The Replacements: All Over But The Shouting." [WNYC]
One day I will read more, and when I do, I would like to read
this book by Jim Walsh
. Download Jim Walsh's WNYC interview above. Check out four more related events, below...
Continue reading "if I read more, I'd probably read..... The Replacements: All Over But the Shouting: An Oral History"
---