Entries tagged with: Singles
by Andrew Sacher and Bill Pearis
Record Store Day 2015 is this Saturday (4/18) and there's an almost overwhelming amount of special/exclusive product being released for it. Does the world need a vinyl pressing of The Pizza Underground demos? Should you buy the RSD repress of Bruce Springsteen's Born to Run when original copies of the album can be found in most used record stores for $10? Probably not, but there are some things of actual interest coming out for RSD15, according to BV editors Andrew Sacher and Bill Pearis who have put together a list of 15 recommended releases. You can browse that list below. What are you hoping to score tomorrow?
If you're heading out in NYC on Saturday, check out our NYC RSD guide to in-store performances, special events (and free beer). Our RSD picks in alphabetical order, with some song streams, below...
Continue reading "a guide to Record Store Day 2015 releases"
Stillwater from 'Almost Famous'

As previously mentioned, Father/Daughter Records is releasing a second installment of Faux Real, their compilation series where real bands cover fictional bands from movies and TV. One of the songs on Faux Real II is Porches-related indie band Rivergazer's cover of "Fever Dog" by fictional band Stillwater from Almost Famous. You may remember that Stillwater in the film included Sun Kil Moon/Red House Painters' Mark Kozelek on bass (that's him on the right above), and "Fever Dog" was written by Heart's Nancy Wilson. Rivergazer's cover (featuring Hunter Davidsohn) premieres below.
Rivergazer also play the release show in Brooklyn on April 28 at Palisades (the day the album comes out) with Bellows, Small Wonder and Sharpless. Tickets are on sale.
Speaking of fictional bands from Cameron Crowe movies, Citizen Dick, the fictional band from Singles, is getting a non-fictional 7" release for Record Store Day (4/18). The A-side features "Touch Me I'm Dick" (based -- in case it wasn't obvious -- on Mudhoney's "Touch Me I'm Sick") and the B-side features a quote from the film etched into the vinyl. The actual people who recorded the Citizen Dick song are Pearl Jam members Eddie Vedder, Stone Gossard, and Jeff Ament. It didn't include Pearl Jam's Mike McCready, who played guitar on two Stillwater songs in Almost Famous.
In more news involving '90s coming-of-age movies and music nerds, the Clueless soundtrack got its first-ever vinyl release this week via Universal. In case you don't remember, it features The Muffs, Luscious Jackson, World Party, Radiohead, Smoking Popes, Beastie Boys, The Mighty Mighty Bosstones, Coolio, Supergrass, Velocity Girl and more. You can pick yours up here.
And lastly, the three-night 20th anniversary celebration of Empire Records began at Williamsburg venue Rough Trade NYC last night (4/8) with appearances by Ethan Embry (who played Mark in the movie), Johnny Whitworth (who played AJ), GWAR and much more. Check out our pictures.
Citizen Dick and Rivergazer song streams below...
Continue reading "Rivergazer covered "Fever Dog" from 'Almost Famous'; Citizen Dick releasing RSD 7"; 'Clueless' soundtrack out now on vinyl"
by Andrew Sacher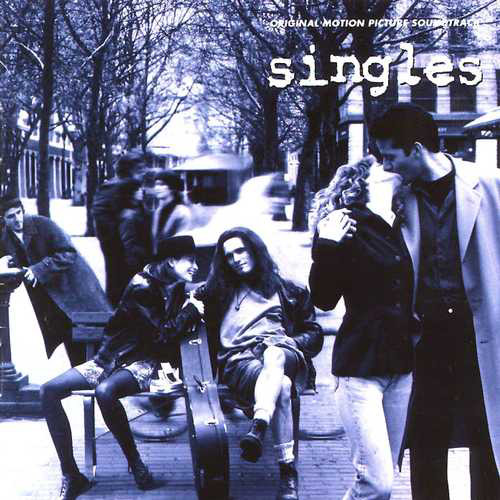 On October 30, Glasslands will play host to "The BuzzBin of History:, A Night with the World's Premier Alternative Rock Cover Band Kerosene Hat." The band's lineup is made up of a number of Brooklyn musicians: Miles Benjamin Anthony Robinson, Johnny Hunt (Amazing Baby), Simon O'Connor (Amazing Baby/Kuroma), Pan (Suckers), Will Berman (MGMT), and Heems DJ (Das Racist). Some of those members have also played together in Ill Fits and members of Suckers were also in 90s tribute band Citizen Dick, named after the band in Singles. Tickets for that Glasslands show are on sale now.
Speaking of Singles -- the 1992 film written, co-produced, and directed by Cameron Crowe, which depicted the ups and downs of the relationships (and lack thereof) of twentysomethings living in grunge-era Seattle -- both the film and its iconic soundtrack celebrate their 20th anniversary this year. The film was scored by The Replacements frontman Paul Westerberg, who also wrote two songs for the soundtracks, including the addictive theme song, "Waiting for Somebody." Other contributors to the soundtrack included Alice In Chains, The Smashing Pumpkins, The Screaming Trees, Mudhoney, Soundgarden, Mother Love Bone, Pearl Jam, in addition to a song by Jimi Hendrix and a Led Zeppelin cover by Heart side project The Lovemongers. (Crowe was married to Heart's Nancy Wilson at the time.) The movie and its soundtrack have both gone on to be remembered as a piece of the history from that famed Seattle scene.
In its 20th anniversary, Singles has been getting some tributes. Stereogum did one back in June around the anniversary of the actual soundtrack (which predated the film by about three months), where they reevaluated the album and its place in pop culture two decades later. This week, in celebration of the actual film's anniversary, SPIN did one where they took a stab at who might make the soundtrack if a similar film was made now.
Speaking of films and Paul Westerberg, The Replacements documentary, Color Me Obsessed, is getting a DVD release on November 20 via MVD Entertainment Group. You can pre-order the documentary HERE. The flier and trailer for the documentary are below, along with the video for Westerberg's "Dyslexic Heart" from the Singles soundtrack that features a mugging Jeremy Piven.
Continue reading "alternative rock cover show happening at Glasslands; 'Singles' turns 20; Replacements documentary getting DVD release"
---