Entries tagged with: Warm Soda
photo by Steven Ruud

Warm Soda / Bare Wires frontman Matthew Melton is releasing a new solo album, Outside of Paradise, on November 18 via Southpaw Records. It follows his 2010 solo debut, Still Misunderstood, and like that album it was recorded over a number of years (2008-2014), collecting material that never made the cut in his other projects. We've got the premiere of its new single, "Painted Sign," which isn't far from Warm Soda's garagey power pop. Listen below.
Warm Soda have a few shows coming up, including Gonerfest in Memphis this weekend (9/26) and two Austin shows, one with Thee Oh Sees. All of their dates are listed, with the song stream, below...
Continue reading "Warm Soda frontman Matthew Melton releasing a new solo LP (stream "Painted Sign")"
by Bill Pearis
Bad Sports @ Burgermania, Hotel Vegas

I'm not sure how many artists I saw over the course of five days at SXSW but it was a lot. My week started (Kelley Stoltz) and ended (La Luz) at Hotel Vegas which was probably my favorite place to see bands in Austin. In between I tried to catch everyone on my list, and luckily quite a few of them played our day parties at Red 7. So of these, many were expected, but there were a couple nice finds too. Here's my Top 10 artists I caught at SXSW:
Jarvis Cocker (Wednesday @ Austin Convention Center)
I missed Jarvis and (Pulp guitarist) Steve Mackey's "Desperate Sound System" DJ night on Tuesday (and didn't get to see the Pulp documentary) but I did happen into Jarvis' talk, titled "Extra Ordinary," at the Convention Center the next day. It was an hour-long discussion -- complete with PowerPoint presentations -- that framed his lyrical style of finding beauty (and humor) in the mundane. As you would expect, it was witty, urbane and nobody wanted it to end.
Hospitality (Thursday, Merge Showcase @ The Parish)
I didn't really intend on seeing Hospitality (a band I've seen many times, but not since their new LP) at SXSW but the hour they were playing was free on my schedule...and I'm so glad I did. Not only did the songs off Trouble sound great, but the band took their expanded musical palette to the songs off their debut, offering up radical reworkings that made their whole set fresh and exciting.
Sylvan Esso (Thursday @ BV day party and Chevrolet Courtyard)
A real suprise, as I am against laptop acts in general, Sylvan Esso really made it work. A good set of songs anchored things, but it was the stage presence and chemistry between singer Amelia Randall Meath and beatmaker Nicholas Sanborn. One of the few times my first thought wasn't "get a live drummer" though, now that you mention it, that wouldn't hurt.
Gruff Rhys

Gruff Rhys (Thursday @ St. David's Historic Sanctuary & BV Friday Day Party)
One of the true talents of the last 20 years, Gruff Rhys could probably read the SXSW schedule and make it entertaining. At the church (and at our Friday day party), he previewed his new album, American Interior, which is a high-concept project that involves a book, film and mobile app. It worked with just an acoustic guitar (and a few handmade signs) too.
La Femme (BV Friday day party @ Red 7)
As they made my #3 album of 2013, I knew I was going to like La Femme live. I didn't expect them to be so genuinely awesome, especially in the tough noon opening slot. They sounded great, oozed Frenchiness, were a blast to watch. Expectations way exceeded. I can't wait to see them do a full set on Sunday (which BV is presenting).
Pains of Being Pure at Heart (Friday @ Chevrolet Courtyard & BV Saturday day party)
No disrespect to the TPOBPAH line-up that made the band's first two albums, but the all new version of band Kip Berman has put together -- including Drew Citron of Beverly, Jen Goma of ASDIG, and Dream Diary's Jacob Danish Sloan -- are seriously talented. And the Pains were never this much fun before. New record's really good, too.
Protomartyr (BV Saturday Day Party @ Red 7)
Dressed in grey Dockers and a button-down shirt, Protomartyr frontman Joe Casey looked like he was performing our day party slot on his lunch break. He kept one hand in his pocket, chewed gum and barely moved. But not unlike Mark E. Smith or David Thomas, there's a seething indifference seeping out of that shirt collar, and to me that dichotomy -- and the general badassedness songs on Protomartyr's new album -- was about as punk as it gets.
Fat White Family (BV Saturday day party)
Another of the bands I was most excited to see, Fat White Family brought a genuine sleezy rock n' roll attitude. Most of bandmembers were shirtless and sweaty by the second song, and frontman Lias Saoudi had an undeniable louche...is charm the right word? These are boys you don't bring home to mom. You can catch them this weekend in NYC.
Curtis Harding

Curtis Harding (Saturday, Burgermania @ Hotel Vegas)
Burgermania boasted some 60 bands across Hotel Vegas' four stages, with a new group starting every 15 minutes. Most of them being on the Fullerton, CA record label that was as much the star as the bands. (Their t-shirt booth, sporting about 10 styles, sold out of everything except XXLs.) I think I caught about 15 over the course of four hours. I arrived in time for the soul-garage of Atlanta's Curtis Harding, whose magnetism, pipes and chops were evident from note one. Look for his album on Burger later this year.
Bad Sports (Burgermania @ Hotel Vegas)
Having enjoyed all three albums by Bad Sports a lot (very Damned/Buzzcocks-style punk), I somehow never realized the band was fronted by OBN III's Orville Neeley until I saw them on stage as part of Burgermania. Having only seen Neeley in wildman OBN mode, it was cool to see him channel that energy into a guitar, ripping out one burner after another.
Other sets I liked: Kelley Stoltz, Coachwhips, Gap Dream, LA Font, SVPER, Cosmonauts, Cate Le Bon, Tweens, Warm Soda, The Hold Steady, Christopher Owens, Destruction Unit, Cherry Glazzer, Peter Matthew Bauer, Shocked Minds, Bleeding Rainbow, Connan Mockasin, The Fresh & Onlys, Quilt, Weyes Blood, Arthur Beatrice (and probably something I forgot).
Bands I missed who I wanted to see: Boogarins, Withered Hand, Bo Ningen... Spandau Ballet?
BrooklynVegan SXSW show photos:
SATURDAY 1 -- SATURDAY 2 -- FRIDAY 1 -- FRIDAY 2 -- THURSDAY 1 -- THURSDAY 2 -- WEDNESDAY -- FLATSTOCK STAGE -- INIVISBLE ORANGES
A few more Instagrams (including a few bands that fell outside the Top 10) below...
by Bill Pearis
Oakland, CA's Warm Soda released their debut LP last year which ended up being one of my Favorite Albums of 2013. The band are back with their second album, Young Reckless Hearts, which will be out March 11 on Castle Face. That's the cover art above. Sporting production you might call mid-fi and a little mellower sound, Matthew Melton's ability to write insanely catchy, glammy powerpop is still in full effect. You can listen to "When Your Eyes Meet Mine" from it (via SPIN) in this post.
No word on any live shows just yet. Stream the new song -- and check out the LP tracklist -- below...
Continue reading "Warm Soda releasing second LP in March (stream a track)"
The 2014 SXSW Festival is coming up soon -- March 11 - 16 in Austin, Texas -- and they've just announced the third round of showcasing bands which is a massive update. That includes Mary Timony's Ex Hex (who we just speculated about), Dum Dum Girls, Natural Child, Ratking, Buffalo Daughter, Action Bronson, Perfect Pussy, Nothing, Windhand, Angel Olsen, Sharon Van Etten, Vic Mensa, Deniro Farrar, Roosevelt, Pure Bathing Culture and a whole lot more. Full list of third round bands is listed below.
Continue reading "SXSW 2014 announces third round of showcasing artists"
by Andrew Sacher and Bill Pearis
We've done some year-end lists in the past at BrooklynVegan, though you might notice that we're not the most consistent with them. This is for a few reasons, one being that with the varying tastes of our current group of contributors, we could never in a million years agree on a top 10, let alone an Album of the Year. So in an attempt to get around that obstacle, this year two BV writers, Bill Pearis and Andrew Sacher, have made individual lists of the albums they loved most which we think each represent different parts of 2013 here at BrooklynVegan. They both made top 20s (and only had two albums in common), with commentary on the top 10, and you can check out both lists below...
Treefort Music Festival will return for its third annual year in 2014 from March 20-23 across various venues in Downtown Boise, ID. The initial lineup was just announced and it includes Run the Jewels (who also just announced a free NYC show), Built to Spill, Breton, Saintseneca, SubRosa, Uzala, Warm Soda, The Joy Formidable, Boyfrndz and more. 4-day passes (and a few other ticket options) are on sale now.
In other Built to Spill news, someone listed "Built To Spill Perfect From Now On Studio Master Tapes 10" x 1/2" Metal Reels 15 IPS RARE" on, of all places, Etsy! The description reads:
Incredibly rare. It's not everyday you come across a piece of real music history. These are the only master tapes for this album. One of a kind, these are not recorded from album to tape. These are the original master recordings for Built To Spill's 1997 LP Perfect From Now On. These are recorded to 4 count 1/2" Ampex Gold Studio Masters. However not every track on the album appears here and vice versa. They contain the initial studio recordings without remaster, mixing, and overdubs. Pre-engineered and mixed by Warner Brothers. This is the raw studio recording. Highest grade tape and reels. These are breathtaking! If you're a fan of BTS or Northwest music, consider this, it's like finding the the "Velvet Underground" of Idaho's unreleased acetate. Thanks for looking. Check back often, we add new stock daily to our shop.

I'm selling these as a document to the making of an album, I do not claim to own the rights to the music contained on these reels and am selling the reels as found objects.
Unfortunately though, this item is now sold.
Full initial Treefort lineup below...
Continue reading "Treefort Music Fest 2014 lineup & tix (Run the Jewels, Built to Spill, Saintseneca, Warm Soda, SubRosa, Breton & more); Built to Spill master tape sold on Etsy?"
by Andrew Sacher and Bill Pearis
Action Bronson appealing to a new demo

We've already posted a bunch of videos this week like Annie, Fiona Apple, Metz, TV Ghost, Noun, Uncle Acid & the Deadbeats, Patrick Stickles joining The Hold Steady, and more. But unfortunately we don't get to all the cool videos that come out during the week (or weeks), so here's our attempt at playing catch-up. Check out videos from Franz Ferdinand, King Khan & the Shrines, Action Bronson, KEN mode, Chance the Rapper, Sebadoh and more, below.
Continue reading "video round-up (Action Bronson, King Khan, Warm Soda, Sebadoh, Chance the Rapper, Franz Ferdinand & more)"
photos by PSquared Photography; words by Bill Pearis
Warm Soda @ Cake Shop, 3/28/2013

Bay Area power pop crunchers Warm Soda buzzed into NYC last night (3/28), ripping up Cake Shop to an excited crowd. Part of the appeal of the band's terrific debut album is the production which turns anything you listen to it on into a '70s AM radio. (The great songs are the main attraction, of course.) Live, however, the songs open up to a roar. As much as I love their album, I hope Warm Soda explore the world of mid-fi for the next album. Which could be soon, given Matthew Melton's rate of turning out songs with his old band Bare Wires. I didn't catch them this time but Melton told our photographer that they plan on returning to NYC soon. Meanwhile, more pics from Cake Shop below...
by Bill Pearis
Warm Soda's debut album remains my favorite record of 2013 so far, ridiculously crammed with earworm hooks, powerpop melodies and killer riffs. At 27 minutes, former Bare Wires frontman Matthew Melton and cohorts have crafted a lean, mean hit machine. Do you love The Strokes AND the Sweet? Warm Soda are for you. You can stream the whole record below (via Paste).
As mentioned, Warm Soda are on tour and that hits NYC tonight (3/28) at Cake Shop with White Mystery, Hector's Pets, and Open Sex also on the bill. Highly recommended. I can't go tonight (why aren't they playing two NYC shows?) so please do so in my stead. Hopefully they'll make a return trip soon. All tour dates are listed below.
Continue reading "Warm Soda are here, playing Cake Shop tonight (LP stream)"
by Bill Pearis, Fred Pessaro and Andrew Sacher
Savages @ CMJ 2012 (more by Dominick Mastrangelo)

SXSW gets underway today (3/13) in earnest, with 83,207 bands* playing SXSW this year. Trying to figure out who to see can be an overwhelming feeling. (Actually, just standing on 6th St. on Friday night is an overwhelming feeling.) Hopefully this post will give you some inspiration if you're among the throngs of people. Or maybe just some new stuff to listen to if you're not there.
Of course you could just hang out at all our day parties (our first starts at noon today!) and evening showcases, as we're really proud of our line-ups. But there are bands who we are pumped to see who aren't playing too. So here are 40 bands we're genuinely pumped to see in Austin this week. We made a Spotify playlist of all the bands (at least the ones on the service) you can stream below.
Check out our list below...
*not the actually number of showcasing bands. But it feels accurate.
by Bill Pearis
As mentioned Warm Soda (ex Bare Wires) released their genuinely terrific debut album, Someone for You, on Castle Face a couple weeks ago and are prepping for a tour that will bring them to NYC next month for a show at Cake Shop on March 28 with White Mystery.
The band have just made a video for album track "Busy Lizzy," which is a classic "watch that girl" story set to a seriously catchy power pop hook. The clip, which looks like it was shot on an old VHS camera, has fun with the old turning-heads cliche right out of an '80s chewing gum commerical. You can check that out below.
by Bill Pearis
After an onstage meltdown during SXSW 2012, Bay Area band Bare Wires called it quits, though their final record, Idle Dreams, didn't come out till December. Main man Matthew Melton has formed a new group, Warm Soda, who carry on his giddy power pop vision with that would sound great coming out of a Snoopy AM radio in 1979.
Warm Soda's debut album, Someone for You, actually kind of sounds like it is coming out of a transistor radio: tinny and compressed (in a good way), but with giant hooks and choruses packed into 27-minute running time. It's a great album and it's out now on John Dwyer's Castle Face Records. You can stream "Waiting for Your Call" from the album below and order your copy here. If you like Jay Reatard, Cheap Trick, or The Nerves, you need to hear this now.
The band are going on tour at the end of the month and their trek will take them through Austin for SXSW (hopefully no problems this year) and then to the East Coast, including an NYC stop at Cake Shop on March 28 with tourmates White Mystery. All tour dates are below.

Continue reading "Warm Soda (ex-Bare Wires) released their debut LP, going on tour (dates, stream)"
Industrial vets Throbbing Gristle are finally getting around to completing their "reinterpretation" of Nico's Desertshore, an idea of member Peter "Sleazy" Christopherson, who has since passed away. The record, finished by Chris Carter and Cosey Fanni Tutti, is being billed as TG's "nascent, and final, studio album," will come out on November 26, two years after Christopherson's death. It's set to include guest vocals by Antony Hegarty, Cosey Fanni Tutti, Blixa Bargeld, Marc Almond (who was a member of Soft Cell and also collaborated with Christopherson's other band Coil), and Sasha Grey. The band have two teaser videos for the album, which you can watch below.
Speaking of tributes to albums that Nico took part in, there's a Velvet Underground & Nico tribute on the way which features Ty Segall and Thee Oh Sees (who both just played The Well and will play Death by Audio tonight [9/24]), plus The Fresh & Onlys, White Fence, Kelley Stoltz and others. The album will gradually surface digitally across various websites from October 15 to 29 and will be out on vinyl on November 6 via John Dwyer's Castle Face label. The tracklist is below.
Antony and the Johnsons - 'Cut The World'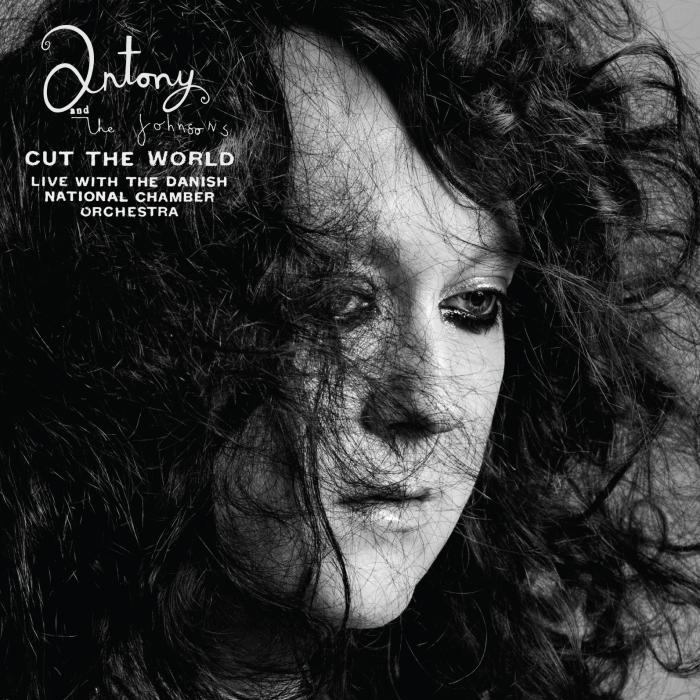 Speaking of Antony Hegarty, he released his new album, Cut The World, last month via Secretly Canadian. The album features "live symphonic performances" of songs from his first four albums which were recorded on September 2 and 3, 2011 at the DK Concert Hall in Copenhagen. The title track for the album is a new one, however, and it will be featured in The Life and Death of Marina Abramovi, directed by Robert Wilson and staring Antony, Marina Abramovi and Willem Dafoe. He also just made a video for that song, directed by Nabil (Frank Ocean, Bon Iver, Kanye West). Watch that video below. You can read an interview with Antony and Nabil about the video at Pitchfork.
All videos are below.
Continue reading "Throbbing Gristle releasing Nico tribute; Thee Oh Sees & more on Velvet Underground tribute; Antony has a new LP & video"
---