Entries tagged with: Will Berman
by Andrew Sacher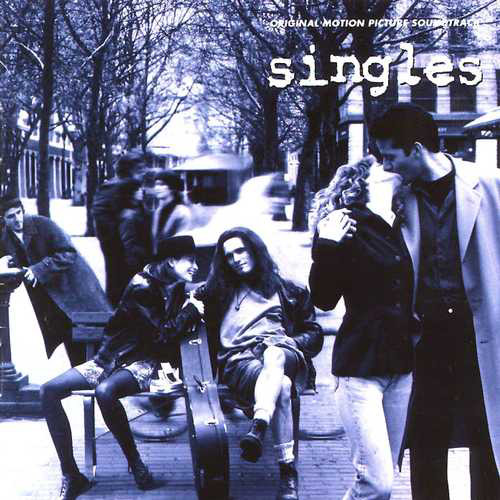 On October 30, Glasslands will play host to "The BuzzBin of History:, A Night with the World's Premier Alternative Rock Cover Band Kerosene Hat." The band's lineup is made up of a number of Brooklyn musicians: Miles Benjamin Anthony Robinson, Johnny Hunt (Amazing Baby), Simon O'Connor (Amazing Baby/Kuroma), Pan (Suckers), Will Berman (MGMT), and Heems DJ (Das Racist). Some of those members have also played together in Ill Fits and members of Suckers were also in 90s tribute band Citizen Dick, named after the band in Singles. Tickets for that Glasslands show are on sale now.
Speaking of Singles -- the 1992 film written, co-produced, and directed by Cameron Crowe, which depicted the ups and downs of the relationships (and lack thereof) of twentysomethings living in grunge-era Seattle -- both the film and its iconic soundtrack celebrate their 20th anniversary this year. The film was scored by The Replacements frontman Paul Westerberg, who also wrote two songs for the soundtracks, including the addictive theme song, "Waiting for Somebody." Other contributors to the soundtrack included Alice In Chains, The Smashing Pumpkins, The Screaming Trees, Mudhoney, Soundgarden, Mother Love Bone, Pearl Jam, in addition to a song by Jimi Hendrix and a Led Zeppelin cover by Heart side project The Lovemongers. (Crowe was married to Heart's Nancy Wilson at the time.) The movie and its soundtrack have both gone on to be remembered as a piece of the history from that famed Seattle scene.
In its 20th anniversary, Singles has been getting some tributes. Stereogum did one back in June around the anniversary of the actual soundtrack (which predated the film by about three months), where they reevaluated the album and its place in pop culture two decades later. This week, in celebration of the actual film's anniversary, SPIN did one where they took a stab at who might make the soundtrack if a similar film was made now.
Speaking of films and Paul Westerberg, The Replacements documentary, Color Me Obsessed, is getting a DVD release on November 20 via MVD Entertainment Group. You can pre-order the documentary HERE. The flier and trailer for the documentary are below, along with the video for Westerberg's "Dyslexic Heart" from the Singles soundtrack that features a mugging Jeremy Piven.
Continue reading "alternative rock cover show happening at Glasslands; 'Singles' turns 20; Replacements documentary getting DVD release"
Chairlift @ All Points West 2009 (more by Tim Griffin)

After realizing that I couldn't find any info today confirming that James Murphy was DJing a VPL block party on Mercer Street tonight (9/8), I looked into it a little more and found out that the block party is cancelled, James Murphy included. Instead, and as listed at the Fashion's Night Out website, VPL (5 Mercer Street) is having this @ 6:30PM --- "Seldom House: A Covers Set by Caroline Polachek (Chairlift), Jorge Elbrecht (Violens), Will Berman (MGMT) and Leo Fitzpatrick." That's inside the store.
If you still want to some DFA action, Holy Ghost! plays the Prada store @ 6PM.
You can also catch Andrew VanWyngarden from MGMT aka DJ iDEATH with DJ Patrick from Chairlift entertaining people for Fashion's Night Out at Curve @ 8PM (that's at 83 Mercer St).
Also Tanlines AND MNDR AND Freelance Whales play Theory (38 Gansevoort St) starting @ 6PM.
Upcoming Chairlift shows are listed HERE.
MGMT @ MHOW (more by Ryan Muir)

September 12, 2008, ALBANY, NY - Southern Comfort learned late Friday that MGMT drummer Will Berman injured his foot this week and the band has cancelled their performance at Saturday's SoCo Music Experience at Altamont Fairgrounds near Albany, NY. Brooklyn popsters Matt and Kim have been confirmed as replacements.

The festival main stage will feature Justice, Lotus, The Whigs and Heartless Bastards, while the Metroland EQXposure Stage will feature The Erotics, Ska Dee, Disasters of Hollywood, Severe Severe and The Crayons - all for no charge. Doors open at 2:00 p.m. The festival is open to people 21 and over and valid ID is required.
---