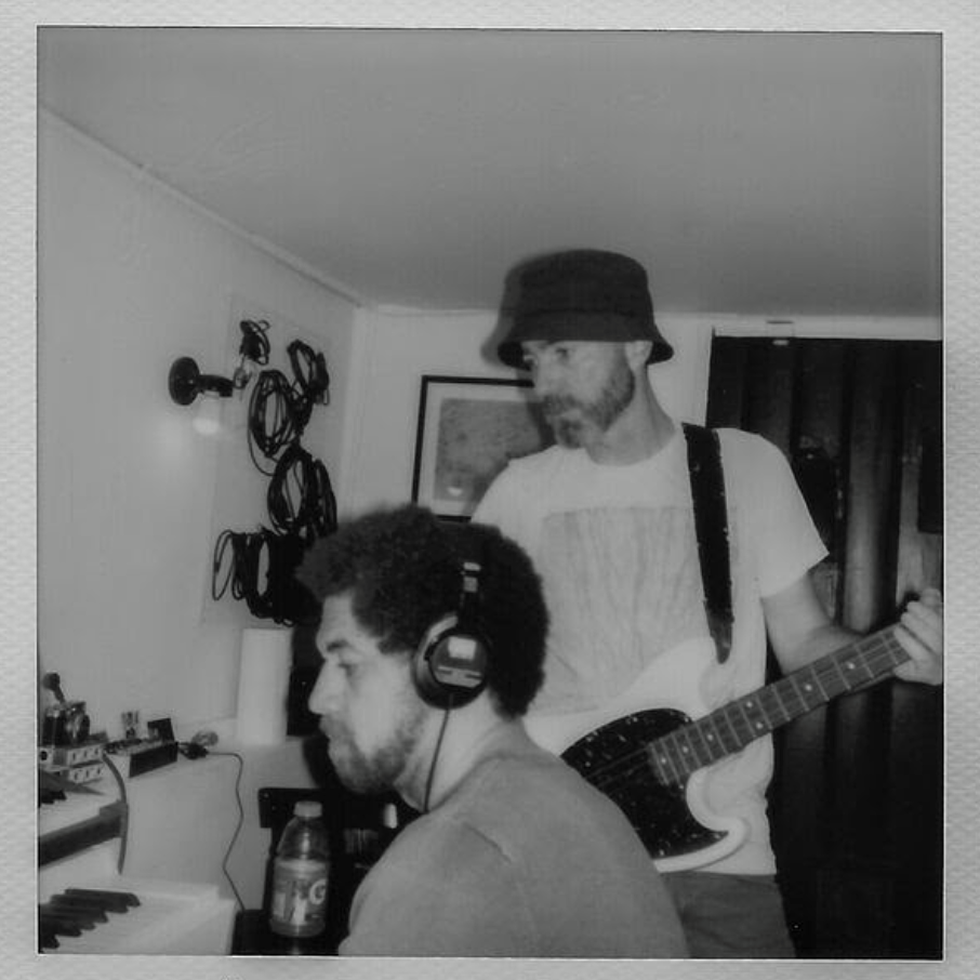 Broken Bells
Broken Bells (aka Shins frontman James Mercer and superproducer Danger Mouse) are back with their first new song in three years, "Shelter." It's got Broken Bells' usual sorta-psychedelic electronic pop vibe, and it's real nice sounding stuff. No word yet on a new album but stay tuned.
THE FAINT - "CHILD ASLEEP"
Midwest gothy synthpop band The Faint will be back with new album Egowerk on March 15 via Saddle Creek. "Egowerk's focus is on the current social state of the Internet: an amazing world of free knowledge, communication, and opportunity is proving to be a toxic battleground," says Faint frontman Todd Fink. "One where the people most sure of their opinion are quick to take a stand and destroy anyone who doesn't agree with them." The first single is "Child Asleep" is very club-forward.
SIGUR ROS - LIMINAL 3 MIXTAPE
Jonsi (of Sigur Ros), Alex Somers and Paul Corley have released a third installment of their "endless ambient mixtape" Liminal featuring another hour of new music. This one entirely features Sigur Ros music, including remixes of Sigur Ros by Paul Corley and Kjartan Holm.
SABA - "PAPAYA" (ft. DAEDAEPIVOT)
Saba continues his trend of dropping new singles following this year's great Care For Me. "Papaya" is among Saba's most relaxed, chilled-out material, and it's a good look for him.
DIVA SWEETLY - "WAX ON MY CANDLES"
North Carolina's Diva Sweetly make scrappy-sounding indie pop punk, and they're getting ready to release their debut LP In The Living Room this January via Seal Mountain Records. Get a taste with the catchy "Wax On My Candles."
YHUNG T.O. - TRUST ISSUES (ALBUM STREAM)
It's been a huge breakout year for West Coast rap group SOB x RBE and their individual members. One of those members, Yhung T.O., returns today with a new solo project Trust Issues. His sound leans towards auto-tuned R&B and sing-rapping, and Trust Issues is full of melancholic, melodic songs in that realm.
ANNIKA NORLIN - "SILENT NIGHT"
Jens Lekman and Annika Norlin's Correspondence series, where they wrote songs to each other every month of 2018 almost like letters, comes to an end today with Annika's "Silent Night." Despite the title, and references to the hymn, this is not exactly a Christmas song, but it's quite beautiful.
ANNA VON HAUSSWOLFF - "THE OPTIMIST"
Anna von Hausswolf released the excellent Dead Magic earlier this year, but the track she's shared today is an earlier one, a previously unreleased bonus track from a repressing of her 2010 album Singing From the Grave. Anna is backed by a piano rather than an organ on "The Optimist," but her voice still retains its unearthly strenght.
JOHN GARCIA - "JIM'S WHISKERS"
Kyuss singer John Garcia is releasing a new album in January and we wrote more about new single "Jim's Whiskers" here.
J.S. ONDARA - "SAYING GOODBYE"
Talented young blues artist J.S. Ondara is releasing his anticipated debut album in February, and we wrote more about new single "Saying Goodbye" here.
BOND (EX EX-COPS / DUM DUM GIRLS - "BODY" & "REAL LIFE"
BODY is the new duo of Brian Harding, who used to lead Ex Cops, and Andrew Miller, who played in the live lineup of Dum Dum Girls and worked on the Kristin Kontrol album. Bonding over early '80s acts like Arthur Russell and Lizzy Mercier Descloux, the decided to work together. BOND's debut single features the poppy, vocoder-y "Body" and the more chilled-out "Real Life."