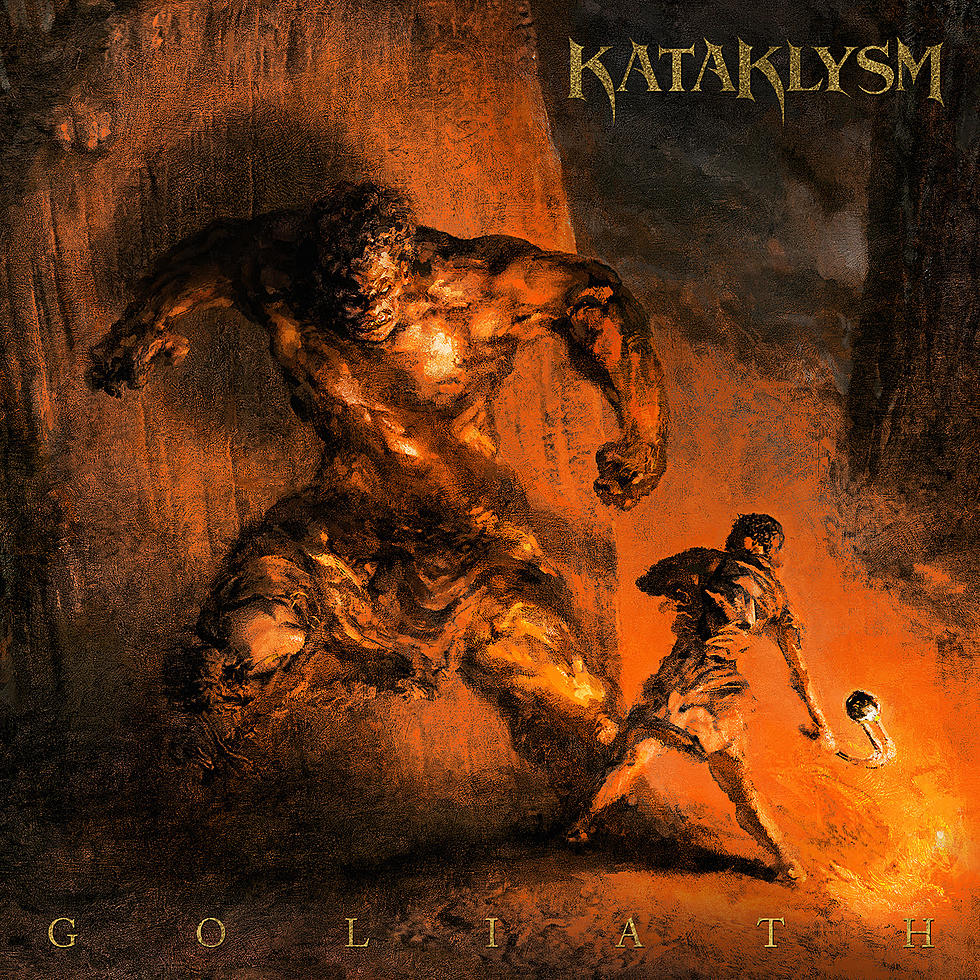 13 New Metal & Hardcore Songs Out This Week
This week in heavy music, we got great new albums from Frozen Soul and Gumm, both of which you can read about in Notable Releases. Plus, there's the surprise Khanate comeback album, and you can head to Invisible Oranges to read up on the new The Ocean, Botanist, Blindfolded and Led to the Woods, the Ghost covers EP, and more. We also got new singles from Outer Heaven, Mutoid Man, Static Dress, Kataklysm, Buggin, and more. Read on for more of this week's heaviness...
OUTER HEAVEN - "ROTTING STONE/D.M.T."
Pennsylvania death metallers Outer Heaven have announced their sophomore album, Infinite Psychic Depths, and you can read about lead single "Rotting Stone/D.M.T." here.
--
MUTOID MAN - "CALL OF THE VOID"
Cave In/Converge/High On Fire supergroup Mutoid Man have announced their first album in six years, Mutants, and shared lead single "Call of the Void." Read about it here and pick up our exclusive orange & green vinyl variant.
--
STATIC DRESS - "COURTNEY, JUST RELAX" (REDUX ft. WORLD OF PLEASURE)
UK post-hardcore/metalcore band Static Dress have signed to Roadrunner and announced a deluxe reissue of their 2022 debut LP Rouge Carpet Disaster. It comes with four new redux versions of songs from the album, including a new version of "Courtney, just relax" featuring Canadian hardcore band World of Pleasure. Read more here.
--
KATAKLYSM - "BRINGER OF VENGEANCE"
Canadian death metal vets Kataklysm will release new album Goliath on August 11 via Nuclear Blast. The first single is the monstrous, thrashy death metal of "Bringer of Vengeance."
--
††† (CROSSES) - "DAY ONE" (MACHINEDRUM REMIX)
Machinedrum has remixed "Day One" by Chino Moreno's band †††, upping the song's glitch quotient.
--
BUGGIN - "SNACK RUN"
Chicago hardcore band Buggin have shared another taste of their upcoming debut LP Concrete Cowboys, and it's a 67-second song that's as groovy and catchy as it is hard AF.
--
MORE TO PRIDE - "MANIPULATOR" & "DESTINATION UNKNOWN"
LA hardcore band More To Pride have put out their first two songs since their 2005 debut EP, and they've got a full-length on the way too. Read more here.
--
WORLD I HATE - "MEAT GRINDER"
Milwaukee hardcore band World I Hate are gearing up to release their debut LP Years of Lead on WAR Records, and you can read about new single "Meat Grinder" here.
--
DAMIM - "WORLD TURNED HELL"
UK death metallers Damim will release the World Turned Hell EP, with two new songs and two live tracks, on June 1 via Church Road. The brutal, thrashy title track is out now.
--
OLTH - "SCREAMO SUCKS"
NYC screamo band OLTH have shared the second taste of their upcoming debut LP every day is sOmeOne's speciaL day, and you can read about it here.
--
SHROUD - THIS WILL DEFINE YOU EP
Illinois hardcore band Shroud have followed last year's Staring Into the Eyes of Heaven EP with five new ragers in the form of This Will Define You, out now on Delayed Gratification Records.
--
FEAR - "DIRTY DEEDS DONE DIRT CHEAP" (AC/DC COVER)
Hardcore legends Fear have put out a pretty faithful cover of AC/DC's classic "Dirty Deeds Done Dirt Cheap."
--
COME TO GRIEF - KILLED BY LIFE COMP
Come To Grief--a current iteration of Boston sludge vets Grief--released their debut full-length When The World Dies last year (featuring members of Converge), and now they've collected their earlier out-of-print EPs and singles on the new comp Killed By Life.
--
For even more new songs, browse the 'New Songs' archive. For new metal albums, browse 'Upcoming Metal Releases' on Invisible Oranges. And browse our 'Metal' category for even more heavy music news.
Browse the metal section of our online record store for new metal vinyl.