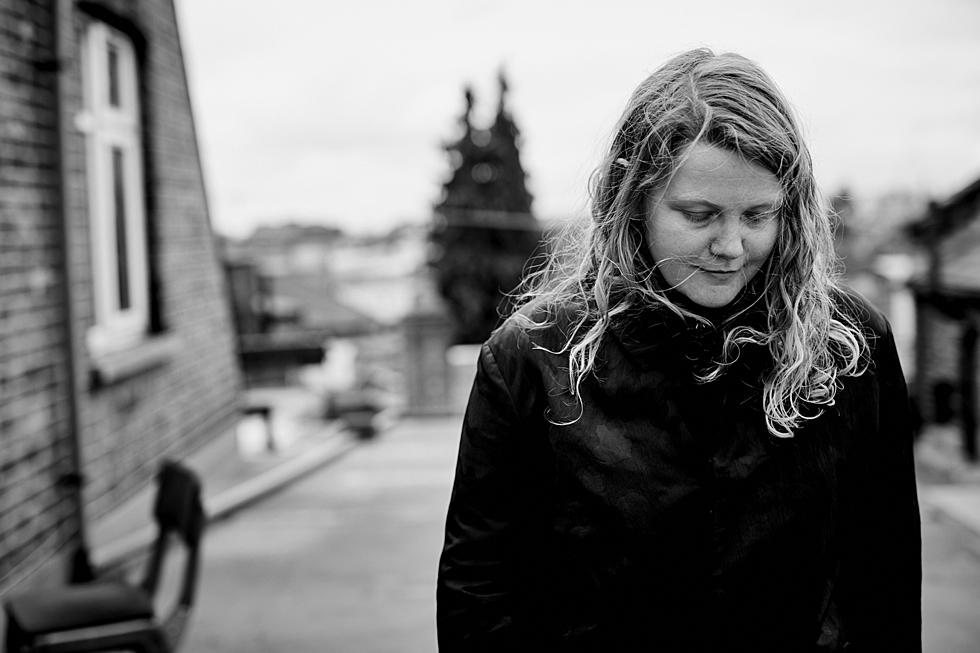 Kate Tempest
KATE TEMPEST - "FIRESMOKE"
"I think of the song like a cleansing moment in the wider context of the record, in the same way that a relationship can be a cleansing moment in the wider context of a life," Kate Tempest says of new song "Firesmoke" that's from her third album, The Book of Traps and Lessons. "A kind of a turning point. I wrote it for my woman. Inspired by her and everything that falling in love with her has taught me." Kate Made the record with longtime collaborator Dan Carey as well as Rick Rubin (who signed her to his American Recordings label). Musically, it's a little more low-key and jazzy than we've heard before, but lyrically it is unmistakably Kate Tempest.
FRUIT BATS - "GOLD PAST LIFE"
Fruit Bats have shared the title track (and second single) off their first album for Merge, Gold Past Life. While lead single "The Bottom Of It" was cut from the band's usual indie folk cloth, this one sees them veering closer to funk/soul, with maybe a little Beach Boys in the mix too.
FARRUKO - "LA CARTERA" (ft. BAD BUNNY)
Puerto Rican reggaeton singer Farruko released his new album Gangalee on Friday, and one of the early highlights is album opener "La Cartera" which features Farruko's "Krippy Kush" collaborator Bad Bunny. The two sound great together and the trippy animated video matches the song's sunny vibes perfectly.
FALSE - "A VICTUAL TO OUR DEAD SELVES"
False are releasing their new album Portent on July 1 via Gilead Media. It's got just four tracks, one of which is the nearly-11-minute "A Victual To Our Dead Selves," which is a majestic dose of atmospheric black metal. Listen now at Revolver and stay tuned for a more widely-available stream.
VICTIMS - "THE HORSE AND SPARROW THEORY"
Stockholm d-beaters have been at it for two decades, with releases on Deathwish, Tankcrimes, and more, and splits with Kylesa, From Ashes Rise, and others. They're now making their Relapse debut with The Horse and Sparrow Theory, due June 28 via their new label home, and the whiplash-inducing title track is out now.
BLACK MIDI - "TALKING HEADS"
Young UK band Black Midi are a skronky bunch, and new single "Talking Heads" is no different, but this one has some hooks to grab hold of before it tries to shake you off. This and previous single "Crow's Perch" will be out as a double-A-side 12" in May.
ABSOLUTELY FREE - "CURRENCY" (FT. US GIRLS)
We're coming up on five years since Toronto's Absolutely Free released their great debut album. They've apparently had its follow-up in the can for a while, but have been holding onto it, dropping a single last year, and now they've announced an EP, Geneva Freeport, which will be out in June. The first single is "Currency," which features the band's signature krautrock inspired sound, as well as guest vocals from U.S. Girls' Meg Remy. It's dreamy and dancey, in a crystalline, Can/Neu! sort of way, and pretty cool.
BADGE ÉPOQUE ENSEMBLE (SLIM TWIG) - "UNDRESSED IN SOLITUDE"
Speaking of U.S. Girls, Meg's husband and collaborator Slim Twin has teamed with some of the members of U.S. Girls' live band to form the jazzy, funky Badge Époque Ensemble who will release their debut album on June 7. Check out the flute-forward, lush jam "Undressed in Solitude." If you dug US Girls' 2019 album In A Poem Unlimited, you will probably like this.
IMMORTAL BIRD - "ANGER BREEDS CONTEMPT"
Chicago's Immortal Bird will release their sophomore album Thrive On Neglect on July 5 via 20 Buck Spin (their first for the label), and first single "Anger Breeds Contempt" defies easy categorization, pulling from black, death, sludge, and hardcore without fitting neatly into any of them.
FLORIDA MAN - "RAT ON THE LOOSE"
Florida Man have shared another song off their upcoming album Tropical Depression, and they inject their sludgy post-hardcore with a little Detroit proto-punk/rock n' roll on this one.
BLEACHED - "HARD TO KILL"
L.A. duo Bleached have undergone a makeover since their last album, with sisters Jessie and Jennifer Clavin having embraced sobriety as well as a decidedly poppier sound. The band's new album, Don't You Think You've Had Enough?, is out July 12 via Dead Oceans and teams them with producer Shane Stoneback (Vampire Weekend, Sleigh Bells). The new single, "Hard to Kill," is slinky, danceable pop that may not sound like their previous albums but is pretty catchy.
WILD YAKS - "GREAT ADMIRER"
Long-running Brooklyn band Wild Yaks are back with their first album in four years, Great Admirer, which is out June 21 on Ernest Jenning Record Co. The band's warm, anthemic rock sound is still intact as you can hear on the album's strummy title track.
STEF CHURA - "THEY'LL NEVER"
Detroit indie rock singer songwriter Stef Chura will release new album Midnight on June 7 and here's a a catchy new single which is partially about a dilapidated building she lived in in Ypsilanti, MI as well as about "looking into the future, that when life hands you less and circumstances aren't what you thought they were."
THE MATTSON 2 - "NAIMA'S DREAM"
The opening track off The Mattson 2's new album brings warm, mellow vibes and nods toward the '70s sound of Chuck Mangione without using any horns.
Big Thief's anticipated 4AD debut comes out this week and they released one last single from it which you can read more about here.
KOLLAPS - MECHANICAL CHRIST (ALBUM STREAM)
Australian industrial/noise trio Kollaps are streaming their new album in full; read more here.