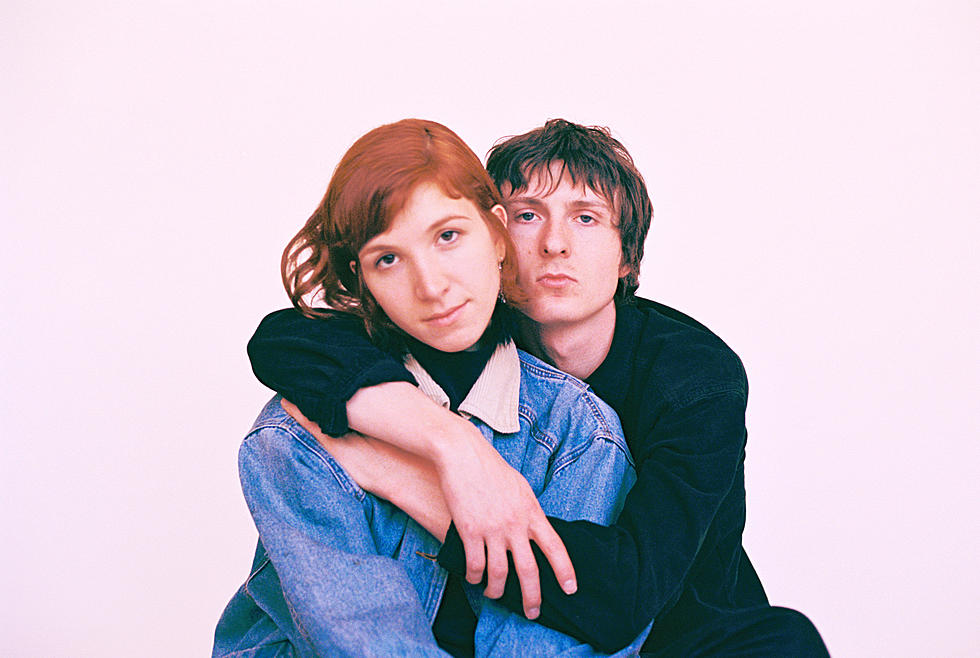 TWEN (photo: Alexa Viscius)
BONNIE 'PRINCE' BILLY, BRYCE DESSNER & EIGHTH BLACKBIRD - BEAST FOR THEE
Bonnie 'Prince' Billy, The National's Bryce Dessner and contemporary classical ensemble Eighth Blackbird will release new collaborative album, When We Are Inhuman, on August 30 via (37d03d). Will Oldham, who is Bonnie 'Prince Billy,' takes lead on "Beast for Thee" and Eighth Blackbird's percussive arrangement takes his voice into new beautiful territory.
88-KEYS - "THAT'S LIFE" (ft. MAC MILLER & SIA)
The posthumous Mac Miller recordings keep coming, and this one's on the first 88-Keys solo single in eight years. It also features pop giant Sia, and it's gorgeous song and another reminder that Mac was taken from us way too soon.
PRESERVATION HALL JAZZ BAND - "KEEP YOUR HEAD UP"
New Orleans ensemble Preservation Hall Jazz Band will release their new album, A Tuba to Cuba, on June 28 via Sub Pop. It's the soundtrack to Danny Clinch's documentary of the same name which is about the band's 2015 trip to Cuba. "The impact visiting Cuba had on us will live with us both individually and as a band forever. We're still absorbing everything we experienced," said the band's Ben Jaffe who describes this album as "like listening to the radio." Tune your dial to the jumpin' "Keep Your Head Up."
UK math rockers black midi are about to release their much buzzed-about debut album Schlagenheim tomorrow, but first here's one last song (and video) before the release.
Richmond, VA's Shannon Carey is releasing her new album as Luray, Dig, on July 26 via 6131 Records. It's produced by her brother, Bon Iver member and solo musician S. Carey, and the newest single is the slightly folk and country-tinged "Unwritten."
LUNA - "SOMETHING IN THE AIR" (THUNDERCLAP NEWMAN COVER) & "THE OORT CLOUD/KUIPER BELT"
Luna have a 7" out via the Sonic Cathedral Singles Club. One side features their take on Thunderclap Newman's 1969 classic "Something in the Air," with guitarist Sean Eden on lead vocals (it was a bonus track on 2017's A Sentimental Education); while the flip side is a two-part instrumental, "The Oort Cloud/Kuiper Belt," which is both dreamy and groovy in a krautrock kind of way.
Led by ringing 12-string guitars, TWEN's new single "Damsel" could be passed off for vintage '90s Britpop. (The group's Ian Jones also looks more than a little like Johnny Marr in the song's video.) It's the latest single from the Nashville-based duo's debut album, Awestruck, which is out September 20 via Frenchkiss.
ANDREW COMBS - "STARS OF LONGING"
Alt-country singer Andrew Combs has announced a new album, Ideal Man, which was produced by Sam Cohen. The first taste is "Stars of Longing," which is a twangy fuzz rocker that Black Keys fans might dig.
Lil Nas X's highly anticipated major label debut EP comes out tomorrow, but first here's one more single. "Panini" is the one that credits Kurt Cobain (due to a melodic similarity to "In Bloom") and it's more of a straight-up trap song compared to the country-trap of his breakout "Old Town Road."
EMEL MATHLOUTHI - "RESCUER"
Tunisian-born, New York-based art pop artist Emel Mathlouthi has announced her first album sung almost entirely in English, and along with the announcement comes new single "Rescuer." Read more here.
GOLD CHILD - "IN BETWEEN"
Brooklyn country singer Gold Child's debut album comes out in August, and we wrote more about new single "In Between" here.
EAST FOREST - "ELECTRONIC SEA" (ft. STIC of DEAD PREZ)
Chapter 3 of the East Forest x Ram Dass project comes out this week, and it includes this song featuring Stic of alt-rap duo Dead Prez. You can read more about it here.
LINA TULLGREN - "GOLDEN BABYLAND"
Lina Tullgren announced their sophomore studio album, Free Cell, due out August 23 via Captured Tracks. Its first single "Golden Babyland" has a video co-directed by Haley Dahl of Sloppy Jane, who says, "the video depicts a father who has lost a daughter. In a state of grief and delusion, he tries to recreate a world in which she is alive. He spies on and kidnaps an unsuspecting little boy, and dresses him in his daughter's clothes. He clings to this placeholder, never really looking at him, trying to maintain suspended disbelief that he is still living in a moment before everything went wrong. It ends with them both glued to the TV, tears streaming down their faces, as police lights begin to blink over the room. My interpretation of Lina's song both from listening and from the conversations we've had is that it is about these same feelings; of grief and of loneliness, of wanting to run backwards into a moment that is gone forever. Pairing the song with such a jarring narrative and seemingly un-relatable character was a decision that was made to emphasize the universal quality of the emotions brought up in Lina's work. This example is of course disturbing and extreme-- but I do believe that it speaks to a type of ugly alone-ness that everyone feels, and that always threatens to fester and become a horrible being of its own. Once the story was conceptualized, I began working closely with co-director Mika Lungulov-Klotz, who is a real master of making things hurt, and she with her experience and technical understanding brought these ideas to fruition in their most potent form."
JOANNA STERNBERG - "STEP AWAY"
Joanna Sternberg shared another new single from their upcoming album for Team Love, which we wrote more about here.
FREDDIE MERCURY - "TIME WAITS FOR NO ONE" (PREVIOUSLY UNRELEASED)
A previously unreleased Freddie Mercury solo recording from 1986 has surfaced. It's a stripped-down version of his 1986 single "Time," and you can read more about it here.
KIM PETRAS - "ANOTHER ONE"
Kim Petras releases her new project Clarity, which collects many of her recent singles, on June 27. She's shared another track from it, the aptly titled "Another One."