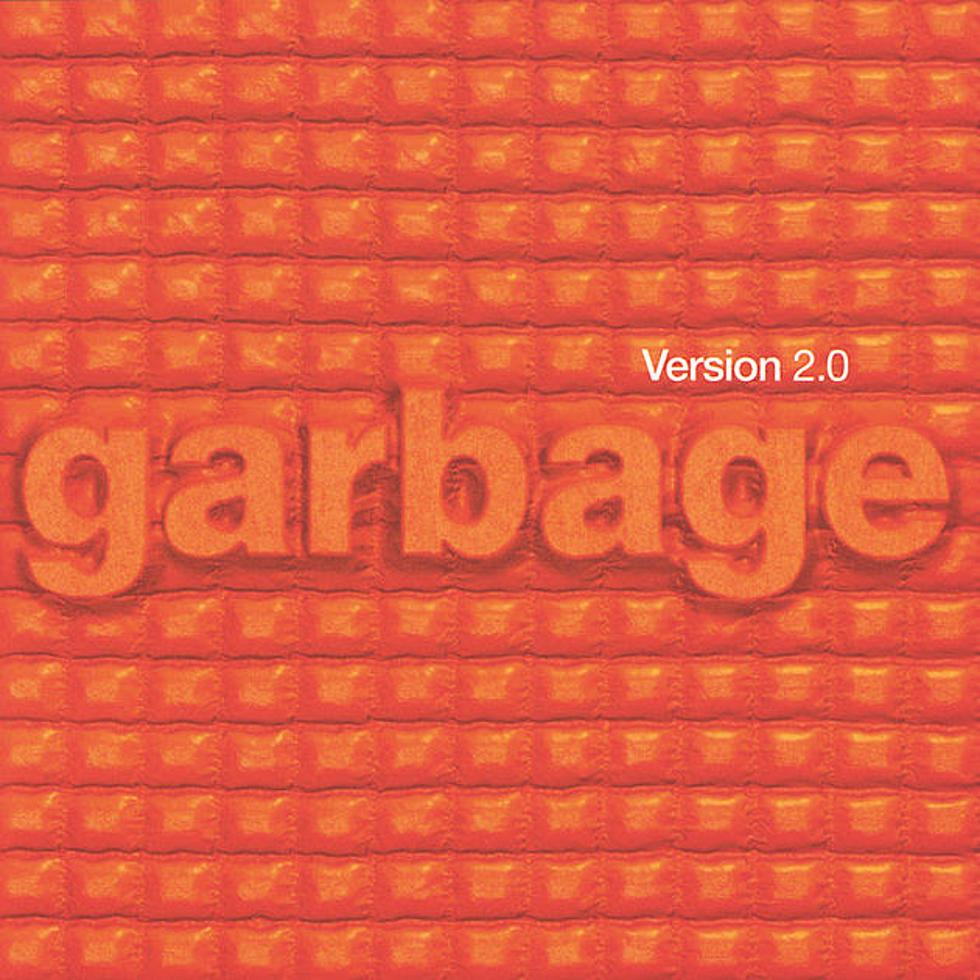 20 years ago, Garbage made their best album — 'Version 2.0′ anniversary review
When you come out with a debut album that so clearly defines your sound, and that instantly puts you in the spotlight, it can be tough to put out a sophomore album on the same level, especially without majorly reinventing your sound. 20 years ago, Garbage became an exception to this trend. Their 1995 self-titled debut was one of those debuts, and its 1998 followup Version 2.0 -- which gets an expanded reissue today -- was a refinement, not a reinvention, but it was also bigger and better in every way. Shirley Manson called it "the quintessential Garbage record" and it's tough to disagree with her. It's one of those albums that feels like it doubles as a greatest hits collection. Seven of its twelve songs were literally released as singles in some form, and the five others all sound like they could have been. (How was "Sleep Together" never a single??) Listening to the album now, 20 years later, it doesn't sound a day old. It's got traits that were characteristic of the '90s alternative rock scene that Garbage came from, but Version 2.0 is timeless.
I was about eight years old when I was first introduced to Version 2.0 -- through the singles "Special" and "I Think I'm Paranoid" -- so at the time, I obviously didn't have any kind of grasp on what music critics and the older, cooler indie rock kids thought of Garbage. I just knew they sounded more badass than a lot of other music I'd been exposed to at the time, and I loved them. Years later, I would learn from older, cooler indie rock kids (or at this point, adults) that Garbage were often considered okay for a mainstream rock band, and that people thought they sounded too much like Curve. Version 2.0 did land on a bunch of major year-end lists in 1998 (The Guardian, Q, NME, Spin, etc), but the love for it didn't seem to carry over as much to the internet-era indie rock-centric '90s lists I obsessed over later in life. This year, when Pitchfork published their 50 Best Albums of 1998 list in honor of 1998's 20th anniversary, Version 2.0 was left off completely (in favor of obscurer indie rock like Silver Jews and Royal Trux, but also in favor of much more popular music, like Madonna's Ray of Light). Every person can read a list of albums and find an omission they're angry about, but no Version 2.0 for 1998 feels especially glaring. That album feels definitive of its time. It had power over the mainstream and an enduring influence on the underground. If it still isn't considered a crucial part of the alternative rock canon, it deserves for that to change.
When it comes to canonizing them, Garbage remind me a little of Weezer. Weezer's another band who seem so obviously classic to much of the millennial generation, but who I've also seen written off as "okay for a mainstream rock band" by the previous generation. Thanks to their continued fame, continued love from today's twenty-and-thirtysomethings, and continued influence on many of today's beloved bands, Weezer eventually got canonized too. To reference Pitchfork again, they awarded perfect 10s to both Blue Album and Pinkerton in recent years. Like Weezer, Garbage have remained important and influential all these years later, and their legacy overshadows whatever skepticism about their music ever existed. (But unlike Weezer, Garbage still write strong music today.) At this point, I've listened to Curve plenty of times, and sure the similarities are there, but Garbage are a force of their own. They did often wear their influences on their sleeves (not just Curve but a handful of grunge, industrial, trip-hop, and pop acts), but they blended the influences into something new and they really knew how to write hits. You don't start an album with "Temptation Waits" into "I Think I'm Paranoid" into "When I Grow Up" if you're just some watered-down version of a better act. Those are truly towering songs and Garbage managed to squeeze them all at the start of Version 2.0 without frontloading the album. The record starts on a high and stays there.
Shirley Manson is also a true icon who has impacted countless lives over the years. Whether or not you ever thought she was too unoriginal or too pop or whatever, you can't really argue against her long-lasting significance now. Her message and her presence within the world of straight-male-dominated rock music has helped pave the way for several great women and queer rock musicians, many of whom Garbage/Shirley have gone on to tour and/or collaborate with, like Screaming Females, Torres, HIRS, and more. Her voice is instantly recognizable, her lyrics are powerful, and as a performer, she's larger than life.
This all comes across on Version 2.0, which, again, starts out with three out-of-this-world songs and stays on that level. Those three songs show off Garbage's various styles -- "Temptation Waits" has the trip-hop influence, "I Think I'm Paranoid" is probably the best grunge/industrial song they've ever written, and "When I Grow Up" is about as good as their pop side gets -- yet they all flow together perfectly. After that overwhelming one-two-three punch, Garbage calm things down by successfully trying their hand at a ballad ("Medication"), and from there we get deeper dives into experimental electronics ("Hammering In My Head"), laid-back '90s-style psychedelia ("The Trick Is To Keep Breathing"), a sex-fueled late-night jam ("Sleep Together"), and a "Don't Worry Baby" interpolation that rivals the original ("Push It"). The album really never lets up -- Version 2.0 was Garbage firing on all cylinders, it was the album where everything fell into place. Version 2.0 had just enough of the early '90s left over (as you probably know, drummer Butch Vig had a role in a pretty major grunge album), and just enough foresight to see where rock was headed. It came out about a month before The Smashing Pumpkins went in an electronic direction on Adore, and a few months before Radiohead's Thom Yorke began his deep dive into electronic music with his appearance on Unkle's "Rabbit in Your Headlights." It's not that electro-rock didn't exist before 1998 (elements of it are on the first Garbage album too), but 1998 was a pivotal year for this kind of thing, and Garbage were a big part of that turning point.
The new expanded reissue comes with ten b-sides/rarities from the Version 2.0 era, and though most of them have been pretty easy to come by over the years, it's nice having them all in one place. With the Version 2.0 era being such a creative peak in Garbage's career, even the b-sides are on the level of the songs that did make the initial cut for the album. If I could go back in time to when Garbage were sequencing Version 2.0 and talk to the band, I'd suggest fitting the dark, orchestral "Afterglow" on the record. It's the last track on the 20th anniversary edition, and it's a gorgeous closer that doesn't sound like much else on Version 2.0. There's also a handful of great, classic-sounding songs that are closer to the general vibe of Version 2.0 (like "13 x Forever" and "Lick the Pavement"), and a few cool gems in there too. They included their psychedelic cover of The Seeds' "Can't Seem to Make You Mine" ('60s-style vocal echo included) and a cover of Big Star's "Thirteen" that they basically made sound like a '90s Garbage song, plus an acoustic version of "Medication" that's even more heartbreaking than the original.
As you may know, the band is also playing Version 2.0 in full on tour this year, and they'll be playing b-sides from the era too, so even more reason to familiarize or re-familiarize yourself with those b-sides before you catch them this fall. The tour includes three NYC-area shows (Capitol Theatre on 10/20, Atlantic City's Borgata on 10/26, Kings Theatre on 10/27 [tickets]) as well as The Fox Theater in Oakland (10/3, tickets) and more. All dates and tickets here.
Stream the expanded Version 2.0 below: