2009 Joey Ramone Birthday Bash lineup & new album info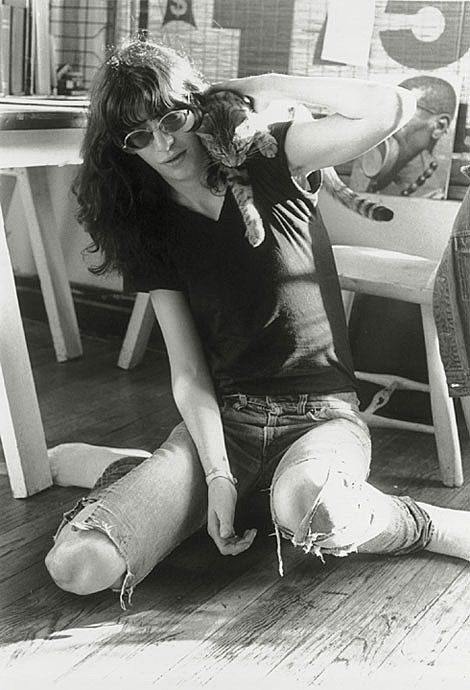 Celebrating what would have been the 58th birthday of punk icon Joey Ramone, the annual Joey Ramone Birthday Bash will take place Tuesday, May 19th at The Fillmore New York at Irving Plaza. Mickey Leigh, event organizer and brother of Joey Ramone, has announced that, as part of the 9th annual Bash, fans will be treated to a special advance sneak peek listen to rough mixes of never-before-heard Joey Ramone solo recordings. Various producers, including long-time Ramones producer Ed Stasium, are currently preparing tracks for a full album worth of material, slated for posthumous release at the end of the year.

This year's headliners are Fishbone and Supersuckers. The spectacular party will conclude with The Friends Of Joey featuring Richie Ramone, Handsome Dick Manitoba, Jean Beauvoir, Ivan Julian, George Tabb, Al Maddy and Mickey Leigh. Also appearing are Death and Rough Francis (both bands were the subject of a feature story in the New York Times on March 12), Uncle Monk (featuring Tommy Ramone), Bebe Buell, and Tom Clark & The High Action Boys. As the audience enters the venue they will once again be greeted by musician Tracy Thornton, playing Ramones songs on the steel drum. And, in what has become a Birthday Bash tradition, Sean O'Sullivan's Punk Pipers will round out the night on the bagpipes. The fete will be emceed by Matt Pinfield and Peter Aschner. Additional surprises are expected at the evening's events...Net proceeds from the Bash go to support the Joey Ramone Foundation for Lymphoma Research.
Tickets are on sale now. The annual event, organized by Joey's mom and brother, has been happening since 2001.
Videos from the 2008 party, below...


Tish & Snooky at Joey Ramone Birthday Bash 5/19/08

Manitoba's Wild Kingdom @ Joey Ramone's Birthday Bash 2008

Sonic Reducer - Joey Ramone's Birthday Bash 2008