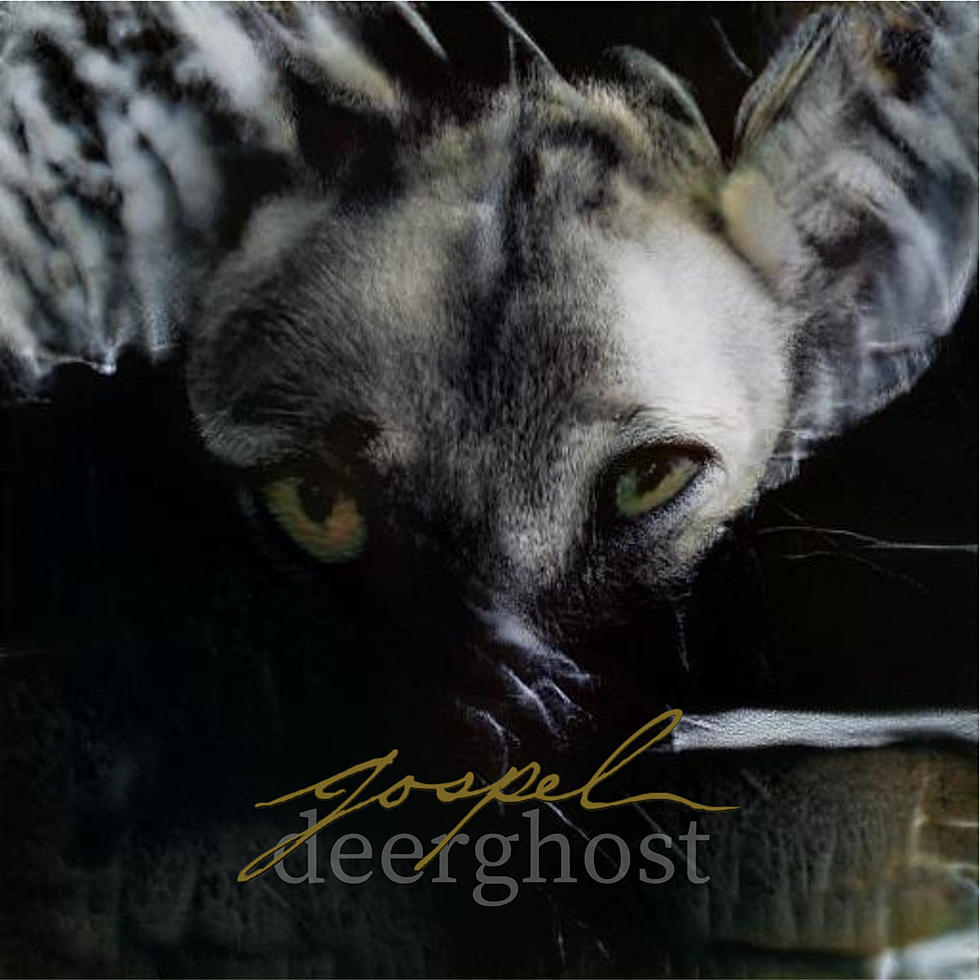 So many artists, so many songs, so little time. Each week we review a handful of new albums (of all genres), round up even more new music that we'd call "indie," and talk about what metal is coming out. We post music news, track premieres, and more all day. We update a playlist weekly of some of our current favorite tracks. Here's a daily roundup with a bunch of interesting, newly released songs in one place.
GOSPEL - "DEERGHOST"
NYC prog-screamo legends Gospel have shared the second single off their anticipated first album in 17 years, The Loser, which arrives 5/13 via Dog Knights. Even more so than the last single, this one picks up where the classic The Moon Is A Cold Dead World left off, marrying harsh screamo to proggy tendencies and psychedelic atmosphere.
--
ALEXISONFIRE - "REVERSE THE CURSE"
Post-hardcore vets Alexisonfire have shared the second single off their first album in 13 years, Otherness, and this one toes the line between psych, sludge, and post-hardcore, and erupts into a truly explosive chorus.
--
EDITRIX - "ONE TRUCK GONE"
Editrix (the band led by Wendy Eisenberg, who's also a prolific solo artist) have announced a new album, Editrix II: Editrix Goes To Hell, due June 3 via Exploding In Sound, and lead single "One Truck Gone" is a great taste of the kind of mathy art rock that this band always does so well. If you're unfamiliar with them, it's not unlike, say, Deerhoof, who they're touring with soon.
--
ETHEL CAIN - "AMERICAN TEENAGER"
"Growing up I was surrounded by visions of Nascar, rock'n'roll, and being the one who would change everything," Ethel Cain says. "They make you think it's all achievable and that if nothing else, you should at least die trying. What they don't tell you is that you need your neighbor more than your country needs you. I wrote this song as an expression of my frustration with all the things the 'American Teenager' is supposed to be but never had any real chance of becoming." It's from her anticipated new album, Preacher's Daughter, due out next month.
--
HAZEL ENGLISH - "SUMMER NIGHTS"
Hazel English announced a new EP, Summer Nights, due out June 17. It was made in collaboration with Day Wave's Jackson Phillips, and she's shared the title track, "a song about the intoxicating feeling of developing a crush on someone. I thought it would be interesting to explore the buildup of tension sonically because to me, the anticipation is the best part."
--
CHURCH GIRLS - "TELEPATHIC MIND"
Philly's Church Girls are back with a roaring new indie-punk anthem, "Telepathic Mind."
--
HODGY - "WE NEVER KNEW"
Former Odd future member Hodgy has shared a new song off his first project in 6 years, Entitled, and like recent single "People Change," it was produced by his MellowHype partner Left Brain. These two still have a ton of chemistry, and Hodgy's verses are great.
--
PIERRE KWENDERS - "YOUR DREAM" (ft. NGABO)
Pierre Kwenders' previously announced new album José Louis and the Paradox of Love comes out next week (4/29) via Arts & Crafts, and new single "Your Dream" finds him delivering serene, ethereal art pop.
--
DEADGUY - "PINS AND NEEDLES" (LIVE AT DECIBEL FEST)
Metalcore legends Deadguy are releasing Buyer's Remorse: Live From the Decibel Magazine Metal & Beer Fest, a live album recorded at their reunion set at Decibel's Philly festival, in June via Decibel's new label Decibel Records, and here's the first taste. If you haven't seen any of Deadguy's reunion shows yet, this song and video proves that they've very much still got it.
--
VILE CREATURE & BISMUTH - "A HYMN OF LOSS AND HOPE"
Originally commissioned for Roadburn in 2020, Vile Creature and Bismuth finally debuted their collaboration at this year's Roadburn today, and they've also released a studio version. It's one 40-minute track that treks through sludge metal, post-rock, ambient music, and more.
--
ELCAMINO - "ANGELS"
Buffalo rapper Elcamino has announced a new project, Let There Be Light, due May 13 and featuring appearances and production from Curren$y, Streetrunner, Camouflage Monk and Keisha Plum. Lead single "Angels" finds Elcamino sounding great over a lush soul/jazz backdrop.
--
COURTNEY SWAIN (BENT KNEE) - "CAMENTI"
Bent Knee's Courtney Swain is putting out new album Silver Lining on April 29 via self-release, and here's the glitchy art pop of new single "Camenti."
--
MOURNFUL CONGREGATION - "THE EXUVIAE OF GODS - PART I (TEASER)
Australian doomers Mournful Congregation are releasing The Exuviae Of Gods - Part I, "the first in a two-part EP series to bridge the gap between full-length albums," on May 27 via 20 Buck Spin. It's got three tracks, and you can hear a six-and-a-half minute teaser now.
--
TRIBULATION - "THE DHAMPIR"
Tribulation have given a digital release to the 19-minute "The Dhampir," which was previously a vinyl-only bonus track on the deluxe edition of their 2021 album Where The Gloom Becomes Sound. As you'd probably guess from the running time, it's some of this band's most ambitious material yet.
--
!!! (CHK CHK CHK) - "PANAMA CANAL"
Long-running dancerock band !!! have shared another single and video from their forthcoming album Let It Be Blue, and this one features vocal from regular collaborator Meah Pace. "We wanted 'Panama Canal' to be one of those songs that would send you right back to the dance floor if you heard it while taking a break from dancing and getting a drink at the bar," says Nic Offer. "We're a dance band and feel like this song fits into that mission but in a way that's new and slightly different for us. In many ways this encapsulated what we wanted to do with the whole 'Let it be blue' album's production. We wanted modern, minimal songs that mainly featured beats, sub bass and some vocal hooks. The lyrics were inspired by Prince songs like 'Housequake' or 'DMSR' where he's heard giving the audience instructions as well as the great rap metaphor writers like Andre 3000 and Lil Wayne. It's one we definitely hope to hear out of car windows in New York City this summer." The song's surreal, fun video was made by drummer Chris Egan.
--
THAO - "AMBITION"
Thao is about to begin the next leg of her spring tour, and ahead of those dates she's shared "Ambition," from the 7" she released around her 2021 tour. "'Ambition' is the first of a new batch," Thao says. "We play it in the set on tour and I love to see and hear it change a bit each night. I don't know where it will reside in the future. I am happy for it to be out in the world now, as I aim to be more precious about evolving with songs and less precious about sharing them."
--
BOLIS PUPUL - "NEON BUDDHA" (PRODUCER: SOULWAX)
When not making music with his partner Charlotte Adigéry, Bolis Pupul puts out his own dancefloor bangers, also via Soulwax's DEEWEE label (Stephen and David Dewaele co-produced with Bolis.) "This release is an homage to my grandparents," says Bolis of this new single. "You can hear them talk while I showed them some pictures I took when I was in Hongkong. They used to live there before migrating to Belgium. My grandma kept asking if it was Hong Kong or Kowloon where I was staying and that's what you can hear in this intro."
--
E-PRIME (EX DOOMSQUAD) - STOP RUNNIN' EP
Montreal's E-Prime are a new duo formed by siblings Jaclyn and Trevor Blumas who were both in DOOMSQUAD. They've just released this three-song EP that follows similar dancey ground as DOOMSQUAD but with more of a modern feel. Jaclyn says the EP's title track "is about finding that balance between self love, friendship and empowerment. Community is and will always be what fuels me, but you still gotta prioritize your self-love first, you'll be a better friend this way. Doesn't matter how much of a powerhouse, mega babe with all the talent in the world you are, 'making it' can't be enjoyed if you gotta climb over your friends to sit on a throne alone. Stop runnin', start loving yourself!"
--
DELTA SPIRIT - "ONE IS ONE"
Delta Spirit's new album One is One is out in May and they've just shared the title track which takes this guitar band distinctly into Hot CHip style dance music / festlival-wave territory. "Electronic music has always landed within our Venn diagram of taste," says frontman Matthew Vasquez. "For me, I already have other projects that house different genre subsets. Delta Spirit checks those modern and epic boxes. It's fun to create this type of music, especially with what my bandmates bring to the table."
--
JOHN CARPENTER - "FIRESTARTER (END CREDIT)"
John Carpenter has composed the score for the upcoming Blumhouse adaptation of Stephen King's Firestarter. Composed with his current collaborators Daniel Davies and Cody Carpenter, this marks the first score work they've done outside of the Halloween franchise. They've shared Firestarter's "End Titles" theme, which is creepy and ominous and instantly recognizable as a Carpenter creation.
--
FLASHER - "LOVE IS YOURS"
Flasher have paid homage to Nicolas Cage action flick National Treasure with their new video for "Love is Yours." This has been a longtime dream of Flasher's Taylor Mulitz and using stock footage, some cheap plug-ins and deep fake technology to turn Flasher's Emma Baker into Nic, they do a pretty good job with very little. It's fun and the song is good too.
--
THE GOON SAX - "STEAL MY SUNSHINE" (LEN COVER)
Australia's The Goon Sax have turned LEN's 1999 Top-10 hit (and Go! soundtrack standout) into a noisy shoegaze anthem. The core of "Steal My Sunshine" is still front and center but they put lots of guitars all over it. This is on the new digital deluxe edition of their third album, Mirror II.
--
PROTOJE - "HILLS"
Reggae great Protoje has just released a new single, "Hills," which is the first single off a new album that'll be out this summer. Read more about it here.
--
SUMMERBRUISE - "(PLEA TO A CAT NAMED) SPAGHETTI"
Indianapolis indie/emo/punk band Summerbruise pay homage to The Weakerthans on the new single off upcoming LP The View Never Changes, which you can read more about here.
--
JOHN MORELAND - "UGLY FACES"
Oklahoma folk/country singer John Moreland has announced a new album, Birds In The Ceiling, and you can read more about lead single "Ugly Faces" here.
--
JER - "DECOLONIZE YR MIND" (ft. OCEANATOR)
JER, the solo project of Jeremy Hunter of Skatune Network and We Are The Union, goes in a trad ska/rocksteady direction on the second single off their upcoming debut LP Bothered / Unbothered, and it also features JER rapping and toasting, plus guest vocals from Oceanator's Elise Okusami. Read more about it here and pick up our exclusive canary yellow vinyl variant of the album.
--
OSLO - "LOMA PRIETA"
TJ Horansky, former guitarist/backing vocalist of the now-defunct Chicago pop punk band Sleep On It, recently launched a new solo project called OSLO, and his debut album will be out in May. Read more about new single "Loma Prieta" here.
--
VATICAN - "REVERENCE"
Savannah metalcore band Vatican have announced a new album, Ultra, and you can read more about new single "Reverence" here.
--
MEDITATIONS ON CRIME - "HELOISE"
Julia Holter, Geologist of Animal Collective, and Harper Simon released their debut collaborative track as Meditations on Crime, which you can read more about here.
--
THE WONDER YEARS - "OLDEST DAUGHTER"
The Wonder Years have released their first entirely new single in four years, and confirmed a new album. Read more about it here.
--
Looking for even more new songs? Browse the New Songs archive.