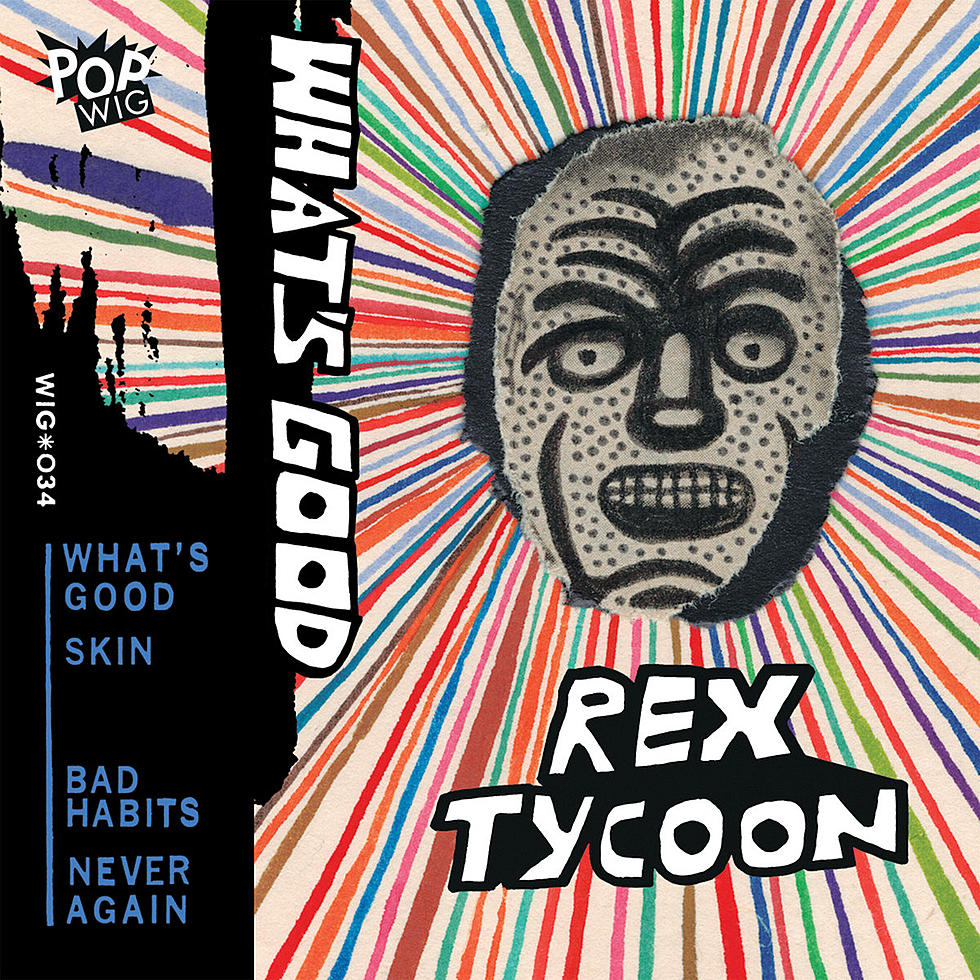 So many artists, so many songs, so little time. Each week we review a handful of new albums (of all genres), round up even more new music that we'd call "indie," and talk about what metal is coming out. We post music news, track premieres, and more all day. We update a playlist weekly of some of our current favorite tracks. Here's a daily roundup with a bunch of interesting, newly released songs in one place.
JESS WILLIAMSON - "CHASING SPIRITS"
Jess Williamson has shared the second single off her upcoming album Time Ain't Accidental, and like her 2022 collaboration with Waxahatchee as Plains, it finds her leaning into her love of '90s country.
--
WYE OAK - "EVERY DAY LIKE THE LAST"
Wye Oak have announced a new singles collection, Every Day Like The Last, and shared the title track. "This song is about the sacrifices we make for love, companionship, and community," they say. "Human beings are messy, and yet—we need each other. The quality of our relationships determines the quality of our lives. But for all of us, and especially for those of us whose formative relationships were not so simple—alone can feel like the safest place to be. This song is about learning how to relax into imperfection, release the impulse to control, and accept the reality that life is brief and always ending, so we might as well have some company."
--
IRREVERSIBLE ENTANGLEMENTS - "NUCLEAR WAR" (SUN RA TRIBUTE)
Experimental jazz group Irreversible Entanglements (who have Moor Mother on vocals) have shared their 19-minute track from Red Hot's upcoming Nuclear War - A Tribute to Sun Ra: Volume 1, and it's an intense, shapeshifting tribute to the music of Sun Ra.
--
BEACH FOSSILS - "RUN TO THE MOON"
Dustin Payseur says this new Beach Fossils track was written about his experience as a first time father, from the fear before his daughter was born, to the joy after. Payseur also directed the video. The band's new album, Bunny, is out June 2.
--
CHROMEO – "REPLACEMENTS" (FEAT. LA ROUX)
La Roux made a surprise appearance at Chromeo's Coachella set and now it's revealed that they've collaborated on a new song. "We're an ELECTRO-funk band after all, and this record contains little nods to the 2000s indie dance sound that's so dear to us (fuzzy bass = instant HypeMachine time warp)," says Dave 1. "The idea was to combine sweaty dancefloor energy with sincere emotions. It's the duality in our name: Chrome, the shimmery electronics, and Romeo, the heartfelt romantics."
--
THE KVB - "PICTURES OF MATCHSTICK MEN" (STATUS QUO COVER)
UK darkwave duo are releasing  on May 12 via Cleopatra, an album featuring covers of songs by Them, The Troggs and The Pretty Things. Listen to their take on Status Quo's "Pictures of Matchstick Men" which has been covered by Camper Van Beethoven, Slickee Boys, and more.
--
TINY RUINS - "OUT OF PHASE"
Ahead of its release on Friday, Tiny Ruins have shared a final advance single from their new album Ceremony. "Out of Phase" is a mellow folk track with fingerpicked guitar adorned with strings and bass.
--
KUBLAI KHAN TX - "THEORY OF MIND"
Texas metalcore band Kublai Khan bring on the ignorant breakdowns with new single "Theory of Mind," and its black-and-white video shows off the intensity of a Kublai Khan live show.
--
RACHEL BOBBITT - "PARTY POLICE" (ALVVAYS COVER)
Following her 2022 EP The Ceiling Could Collapse, Rachel Bobbitt has been sharing a series of covers, and the most recent is a woozy take on Alvvay's "Party Police."
--
REX TYCOON - WHAT'S GOOD EP
Pittsburgh's Rex Tycoon have released a new EP on Pop Wig, the label run by members of Turnstile, Angel Du$, Trapped Under Ice, etc. It's called What's Good, and it hearkens back to the punky days of early indie rock.
--
WAVEFORM* - "IN MY DRINK"
waveform* go in a somber, folky, slowcore-ish direction on the latest taste of Antarctica, which arrives in May via Run For Cover.
--
CLARK - "DOLGOCH TAPE"
Veteran electronic musician Clark has shared the latest taste of his Thom Yorke-assisted album Sus Dog, which is also his first album putting his own voice in the forefront. His voice sounds great on this gorgeous electronic art pop song.
--
HALF PAST TWO - "THINGS U C IN ME" (EICHLERS COVER)
Hyperska artist Eichlers covered ska-pop band Half Past Two on his new mixtape, and now Half Past Two have returned the favor with a rendition of "Things U C In Me."
--
FRANKIE COSMOS - CLEAN WEIRD PRONE (INNER WORLD PEACE DELUXE)
Frankie Cosmos have shared a new expanded edition of their 2022 albu with unreleased tracks, demos, and alternate versions of its songs. "Maybe it's ego, maybe it's an obsession with archiving, maybe it's just for fun. But I have always had a bit of a focus on preserving the first way the song went," Greta Kline says. "It's hard for me to let go of my demos. These are some of the many seeds of the album. I wanted to share a sampling (I have about 5 times as much material) because Inner World Peace was a drawn-out and unique album process."
--
JON HOPKINS - "TAYOS CAVES, ECUADOR (MEDITATION VERSION)" & "ASCENDING, DAWN SKY (MEDITATION VERSION)"
Jon Hopkins has shared two reworked versions of tracks from his most recent album, Music For Psychedelic Therapy. "Music For Psychedelic Therapy was not written to be a meditation album, but I've found that once you release something, it's better to let go of how you see it yourself, and allow it to become its own thing. It turns out a lot of people like to use it for meditation, so I thought it would be cool to make a version of one of the central pieces - Tayos Caves, Ecuador - that is better suited for this purpose. To do this, I removed all the field recordings, so that no specific imagery is brought to mind, and it no longer has that very precise sense of place. This version is more neutral, more gentle. I found revisiting this music quite inspiring, so I created a similar simplification of Ascending, Dawn Sky."
--
SUZIE TRUE - "KEEP IN TOUCH"
Suzie True have announced a new album, Sentimental Scum, due out June 30 via Get Better Records. The lead single is "Keep In Touch," which pairs sweet vocals and grungy guitars.
--
ANNIE BLACKMAN - "THE WELL"
Brooklyn-based singer-songwriter Annie Blackman's new EP Bug is out this Friday (April 28) via Father/Daughter Records, and the latest single is "The Well," a tender indie rock track. "This video started with the idea that I should wear an ill-fitting suit, and the rest eventually followed," Annie says. "'The Well' is a song that describes dissociation. By including a supernatural character in the video, we wanted to relay what it can feel like to be removed from reality. By the end of the video, I've sort of reunited with myself by making amends with the demon through the power of music — corny as that sounds. The video is silly and requires some imagination, and we had a lot of fun making it."
--
COUNTRY WESTERNS - "KNUCKLEN"
Nashville band Country Westerns release new album Forgive the City this Friday and here's one more early taste. "Knucklen" is another catchy example of their punky, roughed-up take on Americana.
--
CRUMB - "DUST BUNNY"
Crumb are beginning a tour, and to mark the occasion they've followed their recent single "Crushxd" with a second, "Dust Bunny," a hypnotic track with a psychedelic groove.
--
KEVIN MORBY - "THIS IS A PHOTOGRAPH II" & "FIVE EASY PIECES REVISITED"
"If This Is A Photograph is a house that you have been living inside of," says Morby, "then More Photographs is, perhaps, the same home just experienced differently. As if you, its inhabitant, have taken a tab of something psychedelic and now, suddenly, you've replaced your eyeglasses with kaleidoscopes."
--
SOM - "ENJOY THE SILENCE" (DEPECHE MODE COVER)
SOM, the post-metal band featuring members of Caspian, Junius, and Constants, will release the Faith EP on May 26. It features covers of four Depeche Mode songs, and was born out of the pandemic after their tour had been postponed.
--
GRIAN CHATTEN (FONTAINES DC) - "THE SCORE"
Fontaines D.C. frontman Grian Chatten has released his debut solo single, "The Score," which is out now via Partisan. If you associate him with the half-sung, half-spoken delivery he favors in Fontaines, you might be taken off guard by this harmony laden song that features gently plucked guitars and ticking drum machines.
--
THUNDERCAT - "NO MORE LIES" (ft. TAME IMPALA)
Thundercat's first new single in over three years features Tame Impala and you can read about it here.
--
BUGGIN - "NOT YOURS"
Chicago hardcore band Buggin have shared the second taste of their anticipated debut LP Concrete Cowboys, and you can read about it here.
--
HOME IS WHERE - "YES! YES! A THOUSAND TIMES YES!"
Home is Where are back with a highly anticipated new album, The Whaler, and they've shared the lead single, which you can read more about here.
--
ANKLEBITER - "PEARL"
Northeast hardcore band Anklebiter turned a lot of heads with their great 2022 demo, and now they've announced a followup EP, To Live and Withstand. Read more about lead single "Pearl" here and pick up our exclusive pink 7", limited to 100 copies.
--
JOHN - "TRAUMA MOSAIC"
UK punk/post-hardcore duo JOHN have announced their first-ever North American tour and shared new single "Trauma Mosaic." Read about it here.
--
LOMA PRIETA - "GLARE"
Loma Prieta have announced their first album in eight years, Last, and you can read about new single "Glare" here.
--
DEER TICK - "FORGIVING TIES"
Deer Tick have signed to ATO Records and announced a new album, Emotional Contracts. Read more about the first single, "Forgiving Ties," here.
--
THE PINES OF ROME - "REDACTED"
Slowcore vets The Pines of Rome have announced their first album in 20 years, The Unstruck Bell, and you can read about new single "REDACTED" here.
--
ANGELO DE AUGUSTINE - "ANOTHER UNIVERSE"
"I grew tired of reality and so I decided to make a world of my own," Angelo De Augustine says of the first single off his new album, Toil and Trouble. Read more about it here.
--
PALEHOUND - "THE CLUTCH"
Palehound wrote "The Clutch," the lead single off their new album Eye On The Bat, "back in 2020 right when lockdown started." Read more about it here.
--
Looking for even more new songs? Browse the New Songs archive.