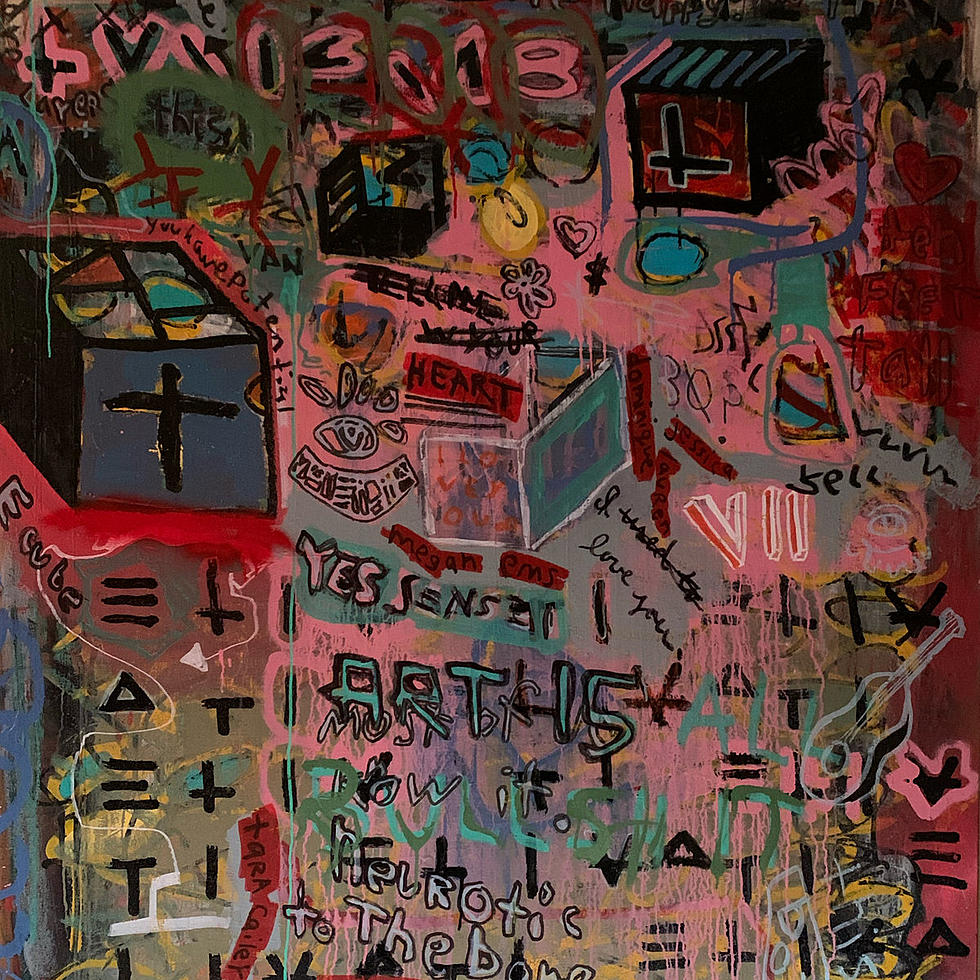 So many artists, so many songs, so little time. Each week we review a handful of new albums (of all genres), round up even more new music that we'd call "indie," and talk about what metal is coming out. We post music news, track premieres, and more all day. We update a playlist weekly of some of our current favorite tracks. Here's a daily roundup with a bunch of interesting, newly released songs in one place.
SKRILLEX - "3AM" (ft. PRENTISS & ANTHONY GREEN)
Skrillex released his new album Quest For Fire on Friday, and then over the weekend he put out a second new album, Don't Get Too Close. Both albums are loaded with guest vocalists, and one track reunites him with an old pal from his Warped Tour days, Anthony Green. "3AM" finds Skrillex and Anthony (and the young hyperpop artist Prentiss) churning out airy downtempo pop, and Anthony's voice fits this kind of thing perfectly.
--
JAYDA G - "CIRCLE BACK AROUND"
Electronic musician Jayda G has announced a new album, Guy, due June 9 via Ninja Tune. The album makes more prominent use of Jayda's own voice than past releases, and it was inspired by her late father, William Richard Guy, who Jayda uses archival recordings of on this album. "I wanted the album to be a blend of storytelling, about the African American experience, death, grief, and understanding," she says. "It's about my dad and his story, and naturally in part my story, too, but it's also about so many people who wanted more for themselves and went on a search to find that. This album is just so much for people who have been oppressed and who have not had easy lives." Along with the announcement comes the blissful, thumping "Circle Back Around."
--
ADA ROOK - "FLATLINE" & "LIVE IT DOWN" FT. CHLOE HOTLINE
"In 2020 I asked Chloe to feature on these 2 songs for an album that ended up fracturing into a few different projects," Black Dresses' Ada Rook says of her new singles with Ohio singer, producer, and rapper Chloe Hotline. "2 years later I rediscovered these tracks and started talking with Chloe abt finishing and releasing them as a single. Chloe really elevated these songs with her parts and I think the result is a beautifully haunting little dream world."
--
TO BE GENTLE - "ALL OF MY FRIENDS LIVE INSIDE MY HEAD"
The very prolific Eugene, Oregon screamo act To Be Gentle is back with another new track, and this one finds TBG really leaning into their heavy metallic side.
--
AUDIOBOOKS - "BURNT PICTURES" FT ONEDA
Evangeline Ling and David Wrench are back with a new audiobooks record, an EP titled Gulliver that will be out April 14 via Heavenly. The EP has last year's "Tryna Tryna Take Control" and they've just shared its new single "Burt Pictures," which features rapper OneDa. It's a bouncy electro number and OneDa fits right into the duo's wonderfully eccentric world.
--
EN ATTENDANT ANA - "WONDER"
Parisian band En Attendant Ana release their third album, Principia, this week via Trouble in Mind. It's their first in three years and finds them still masters of melodic, motorik janglepop. "Wonder" starts as a pretty ballad but soon works itself into a swirling lather.
Looking for even more new songs? Browse the New Songs archive.