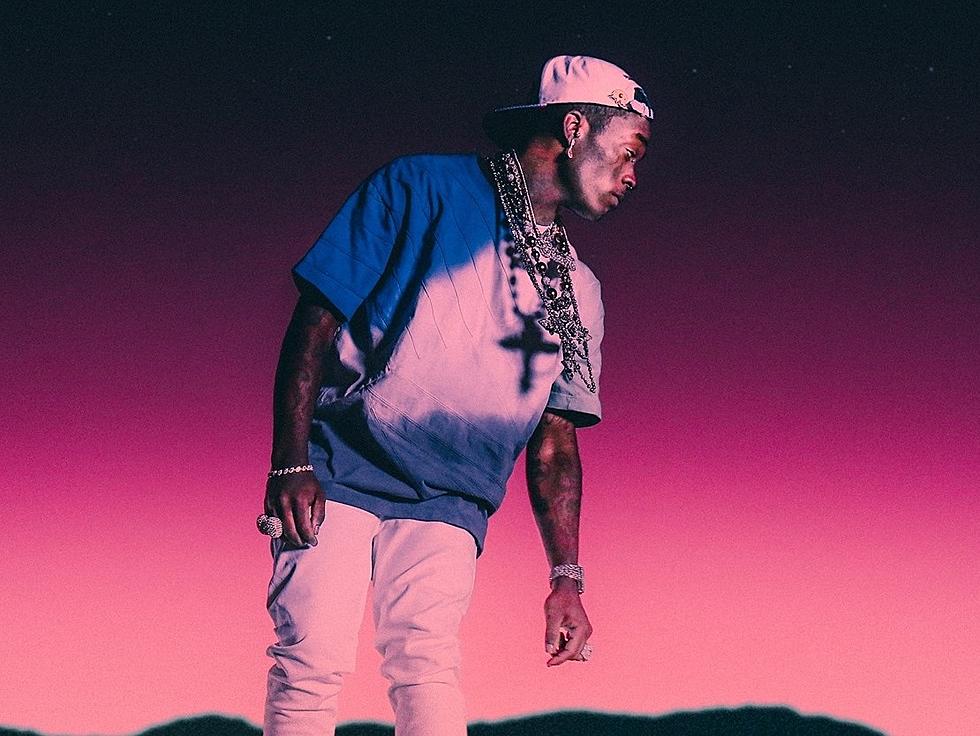 8 best rap albums of March 2020
Lil Uzi Vert
March may have been a very crazy month, but thankfully it was also a month with a lot of great new music, hip hop included. So much rap music comes out all the time, and especially with frequent surprise releases, it can be hard to keep track of it all. So, as a way to help keep up with all of it, here's a roundup of eleven great rap albums from March 2020 all in one place. Some of these have been reviewed in Notable Releases, but an album's appeal doesn't always reveal itself the day it comes out so some of these are getting reviewed on BV for the first time right here. I also probably still missed or haven't spent enough time with some great March rap albums that aren't on this list. What were some of your favorites of last month? Let us know in the comments, and read on for the list...
Megan Thee Stallion - Suga
1501 Certified / 300 Entertainment
We said: Megan says she has a full-length in the works, and this project is clearly just a warm-up, but even this brief EP is enough to prove she's already better than she was this time last year. She's an even sharper rapper, a stronger singer, and her sound on these nine songs is more multi-faceted than ever. Suga starts out with two of Megan's hardest and most classicist songs yet ("Ain't Equal" and "Savage"), both of which prove she's a genuinely great rapper in the traditional sense. Then she offers up some more of the fun, sex-driven bounce of some of her earlier fan faves on "Captain Hook" before veering off into new territory. The Kehlani collab "Hit My Phone" is practically G-Funk, while the already-classic lead single "B.I.T.C.H." finds Megan applying her style to laid back '70s funk/soul and proving she doesn't need to rely on the in-your-face stuff to be effective.
R.A.P. Ferreira – Purple Moonlight Pages
Ruby Yacht
We said: Purple Moonlight Pages is a substantial, immersive album that lends itself to repeated listens and reveals more each time, and it already feels on par with Rory's best work. Production wise, it varies between far-out psychedelia, real-deal jazz, and eerie atmospheric instrumentals (provided by the Jefferson Park Boys, aka Kenny Segal, Mike Parvizi, and Mr. Carmack), and Rory's raps vary between the unconventional flow and tongue-twisting lyricism that has been part of underground hip hop since the early '90s, spoken word, slam poetry, and flashes of the more conventional, accessible style of the boom bap era.
Lil Uzi Vert – Eternal Atake & LUV vs. The World 2
Atlantic
We said: Uzi clearly struck some kind of creative goldmine and we should be very happy about that. Eternal Atake's only guest is Syd, while LUV vs. The World 2 does have a handful of big guests (Future, Young Thug, 21 Savage, Chief Keef, Young Nudy, Lil Durk, NAV), but both albums prove that Uzi has really come into his own as a guy who can remain the star of the show for a full album.
Jay Electronica – A Written Testimony
Roc Nation
We said: The world is about to collapse, and yet, as if by some miracle, Jay Electronica has released his debut album. [...] I don't wanna rush judgement on an album so long-awaited that it went from "highly anticipated" to "probably not even happening," but so far I think it's really good! It's a lean ten tracks with no filler, some running themes throughout, tons of guest rapping from Jay-Z, and Jay Electron is in fine form.
Chika - Industry Games EP
Warner
We said: Chika's debut EP has got it all: cutthroat raps, powerhouse singing, stop-you-in-your-tracks lyricism, pitched-up Kanye-style soul samples, the works. It's not everyday a debut is this strong.
We said: Like last year's Bad Bunny collab, this is a quick, lean album (that one had eight songs, this one has 10) and it's just hook after hook after hook. It also has just two guests, Afro-fusion artist Mr. Eazi and frequent J Balvin producer Sky Rompiendo (both of whom were on Oasis). It's brimming with the kind of swagger you only develop when you're on top of the world, and Balvin earns that level of confidence.
Childish Gambino - 3.15.20
RCA
We said: I still kinda think that, as a musician, Glover is more of a great imitator of other trailblazing artists than a trailblazer himself, but he does a pretty damn good job imitating and 3.15.20 is a well-crafted, easily-enjoyable album. Kanye and Frank Ocean sound like influences on a lot of these songs, which are some of his weirdest yet. ("Algorythm" is one of the most delightfully weird songs he's ever written, and probably the best one on this album.) Like "Awaken, My Love!", this is mostly an R&B/soul album, and Glover seems to excel more in this realm than when he's making rap music. The best part, though, is the production, which comes primarily from Glover himself, his frequent collaborator Ludwig Göransson (who also does a lot of film score work, including the score to Black Panther), and Kendrick Lamar/Drake collaborator DJ Dahi.
Conway the Machine & The Alchemist - LULU EP
ALC/EMPIRE
Griselda have been on fire for a while, and it looks like that won't be stopping anytime soon. Their first crew album WWCD was one of 2019's best rap albums, and the first Griselda-related project out of the gate in 2020 is this Conway EP, which was entirely produced by The Alchemist. (This is the second 2020 rap album entirely produced by The Alchemist though.) The Alchemist's laid-back, psychedelic production is the perfect backdrop for Conway's gritty '90s-style street rap, and if you're a fan of this type of throwback-yet-timeless rap, it doesn't get much better than this. Conway stuffs LULU with memorable punchlines, only turning over the mic to Schoolboy Q for a hook on "Shoot Sideways" and to underground rap lifer Cormega for a perfectly-fitting verse on "They Got Sonny."