new A Place to Bury Strangers MP3 from new EP (and some CMJ pics too)
As mentioned previously, A Place to Bury Strangers severed ties with Mute and have signed with Dead Oceans who will release a new EP, Onwards to the Wall, on February 7, 2012. You can download "So Far Away" from it at the top of this post. There's a '60s paisley pop structure to this, to which layers of doomy sonics and volume are added in typical APTBS style.
Having been around for eight years, A Place to Bury Strangers don't seem to be mellowing, or at least turning it down, as anyone who caught the bracing ear assault that was their set at our CMJ week day party at Public Assembly last month. Theirs is a sound you need to feel in your chest, even if you (wisely) wear earplugs. Here are some pictures from that CMJ set.
More of them with the cover art and tracklist to the Onwards to the Wall EP, below....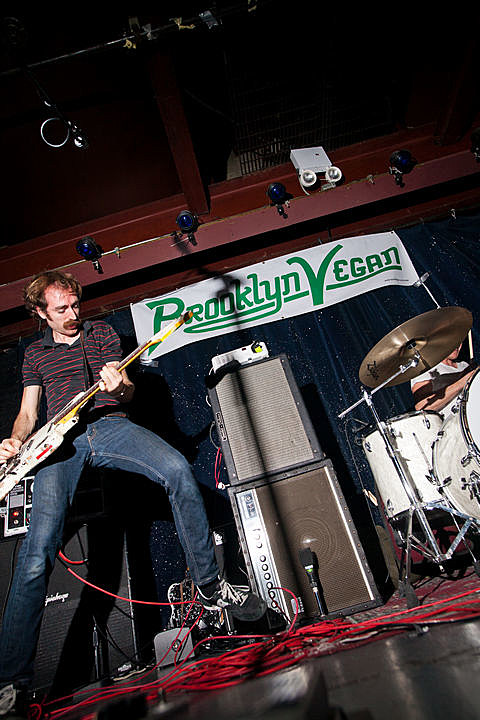 A Place to Bury Strangers
Onwards to the Wall
1. I Lost You
2. So Far Away
3. Onwards To The Wall
4. It'll Be Alright
5. Drill It Up