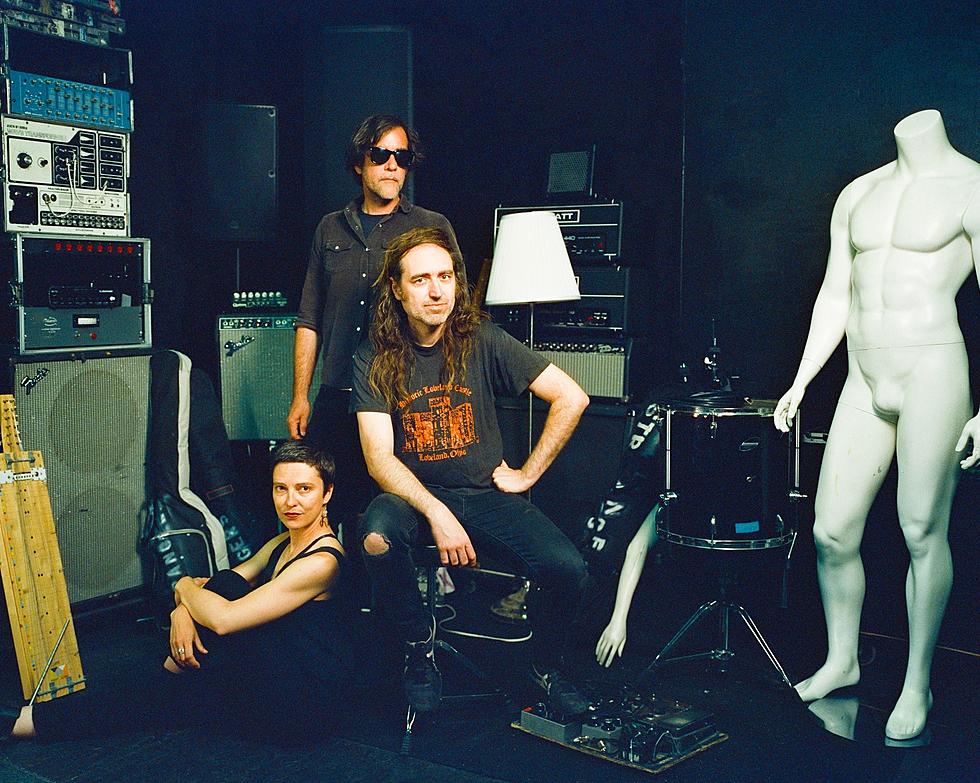 A Place to Bury Strangers announce 2023 tour, opening for Gary Numan & more
A Place to Bury Strangers have announced the "Nothing Left to Destroy" tour, which runs March through June, hitting North America, the UK and Europe. Dates kick off in NYC on March 12 at Bowery Ballroom with Pure Adult, Sorry Mom and Demob Happy, as part of the Dedstrange showcase at the New Colossus Festival  The band will hit Austin Psych Fest in April and then will hook up with Gary Numan for a few shows, including NYC's Webster Hall on May 2.
European and UK dates have APTBS out with Camilla Sparksss and Lunacy. All dates are listed, along with a stream of 2022's See Through You below.
A PLACE TO BURY STRANGERS - 2023 Tour Dates
March 12 - The Bowery Ballroom
April 27 - Austin - Mohawk Austin Psych Fest
May 2 - Webster Hall %
May 13 - Bellingham - Wild Buffalo %
May 14 - Vancouver - Commodore %
May 15 - Seattle - Moore Theater %
May 16 - Portland - Revolution Hall %
MAY 19 • Le Havre, FR • Foul Weather Festival
MAY 20 • Brighton, UK • Patterns @
MAY 21 • Bristol, UK • The Lanes @
MAY 22 • Birkenhead, UK • Future Yard @
MAY 23 • Manchester, UK • The White Hotel @
MAY 24 • Leeds, UK • Belgrave Music Hall @
MAY 25 • Glasgow, UK • Broadcast with Come @
MAY 26 • Newcastle, UK • The Star And Shadow @
MAY 27 • London, UK • Wide Awake Festival
MAY 29 • Leipzig, DE • Wave Gotik Treffen
MAY 30 • Prague, CZ • Futurum Music Bar #
MAY 31 • Vienna, AT • Fluc #
JUNE 1 • Munich, DE • Strom #
JUNE 2 • Bassano Del Grappa, IT • Finite #
JUNE 3 • Bologna, IT • Freakout Club #
JUNE 4 • St. Gallen, CH • Grabenhalle @
JUNE 5 • Geneva, CH • L'Usine @#
JUNE 6 • Lyon, FR • Le Marché Gare @#
JUNE 7 • Bordeaux, FR • Rochschool Barbey #
JUNE 8 • Tours, FR • Festival Aucard De Tours
JUNE 9 • Strasbourg, FR • La Laiterie #
JUNE 10 • Liege, BE • Reflektor #
% Support for Gary Numan
@ With Camilla Sparksss
# With Lunacy See less