a Thurston Moore/David Bowie MoMA thing & Glasslands pics w/ Zeena Parkins, Carlos Giffoni & C Spencer Yeh
Monday, December 1, 2008
7:00 p.m.

Film Screenings & Events
Thurston Moore Introduces Early Music Videos by David Bowie
Theater 1 (The Roy and Niuta Titus Theater 1), T1

Held in celebration of the recent gift from the David Bowie Archive of music videos to the Museum, this program presents a special selection of works by the celebrated musician, actor, and producer. Bowie, who began playing the saxophone when he was thirteen years old, worked as a commercial artist before studying mime and, later, playing in bands. In 1969 he co-founded Beckenham Arts Lab in South London, a crucible for experimentation that hosted artist studios, poetry readings, and events such as light shows, theatrical and dance performances, and puppet shows. For several of his videos, Bowie collaborated with the photographer and filmmaker Mick Rock, best known for his photos of 1970s glam and punk icons including Iggy Pop, Queen, the Ramones, Lou Reed, and the Sex Pistols. Thurston Moore, of the "No Wave" band Sonic Youth, provides commentary throughout the program.
More info and tickets for that are HERE. More pictures of Friday's show at Glasslands Gallery in Brooklyn (11/7), below...

C Spencer Yeh...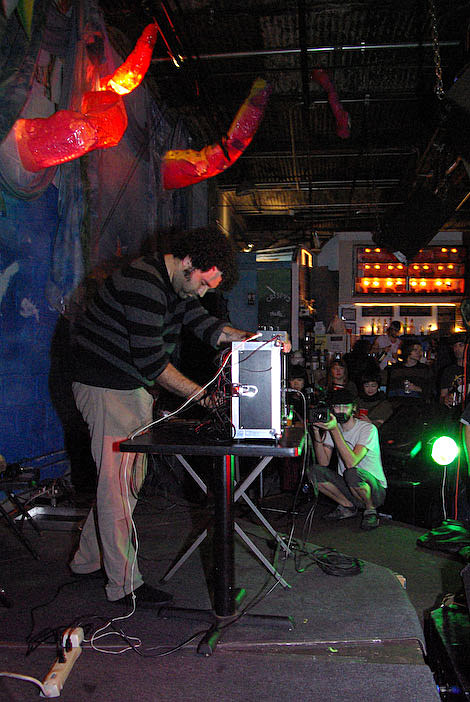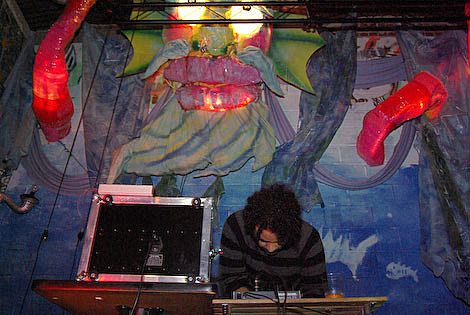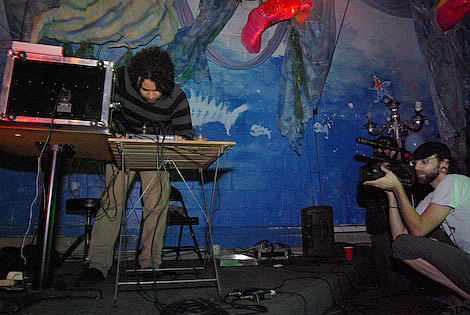 Thurston Moore & Zeena Parkins...