A-Trak helped Chromeo DJ their party @ Webster Hall (pics)
photos by Brook Bobbins
A-Trak & Dave 1 @ Webster Hall Friday

In a new Valentine's Day feature posted over at Hearty Magazine, "eligible bachelor" A-Trak says he is "rambunctious" in the sack and hopes not to spend Valentine's Day on an airplane (ok, it's a pretty boring interview actually). On Friday night, after checking out his brother's show at Terminal 5 with The Suzan (who are signed to A-Trak's label Fool's Gold), A-Trak helped his brother DJ at the Chromeo afterparty at Webster Hall (where A-Trak is officially playing with The Suzan on March 4th).
Mr. Oizo played the party too, but Brook wasn't there for his set. More pictures and a couple of video from the Chromeo/A-Trak part (there's a shot of Alex English in there too), below....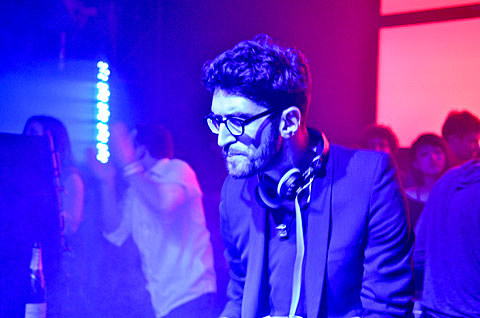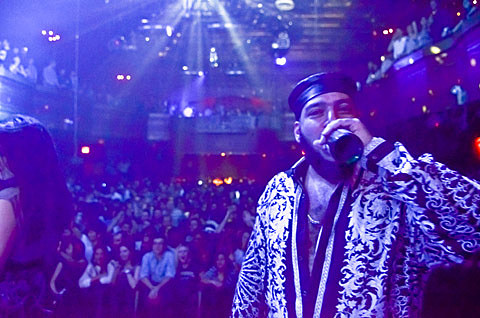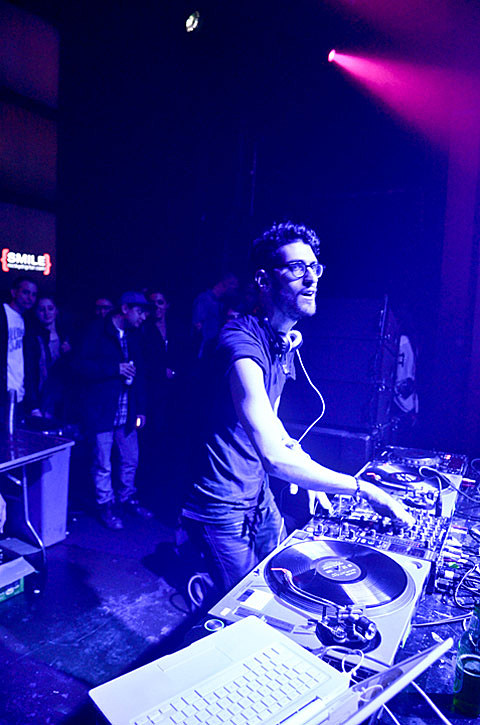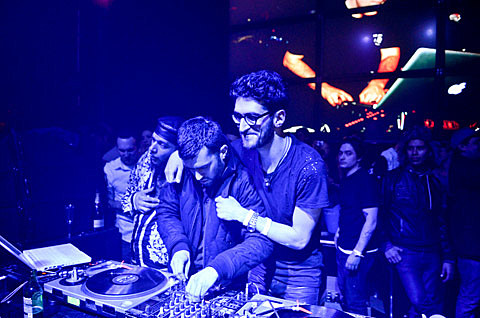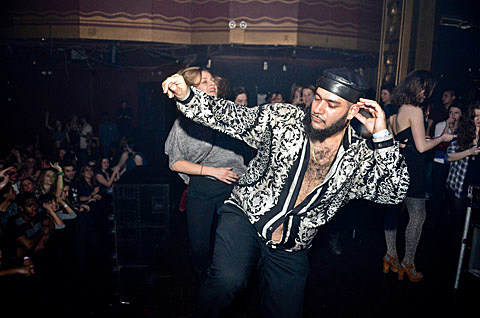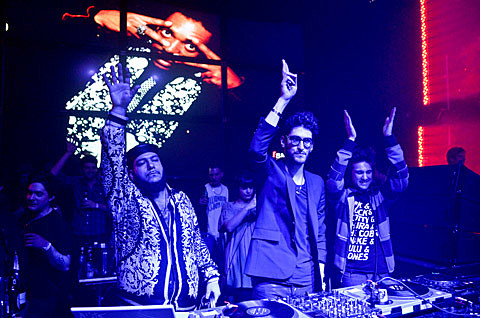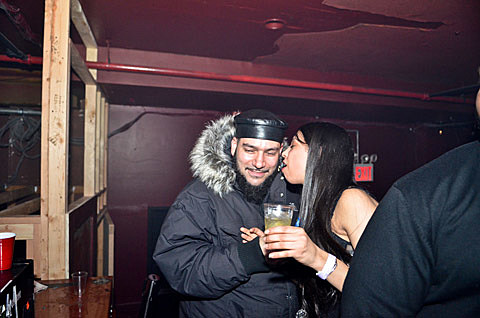 TURN DOWN YOUR VOLUME BEFORE HITTING PLAY ON THESE VIDEOS...
Chromeo - Webster Hall - 2/4/11

Pictures from the show Chromeo played earlier in the evening are HERE.