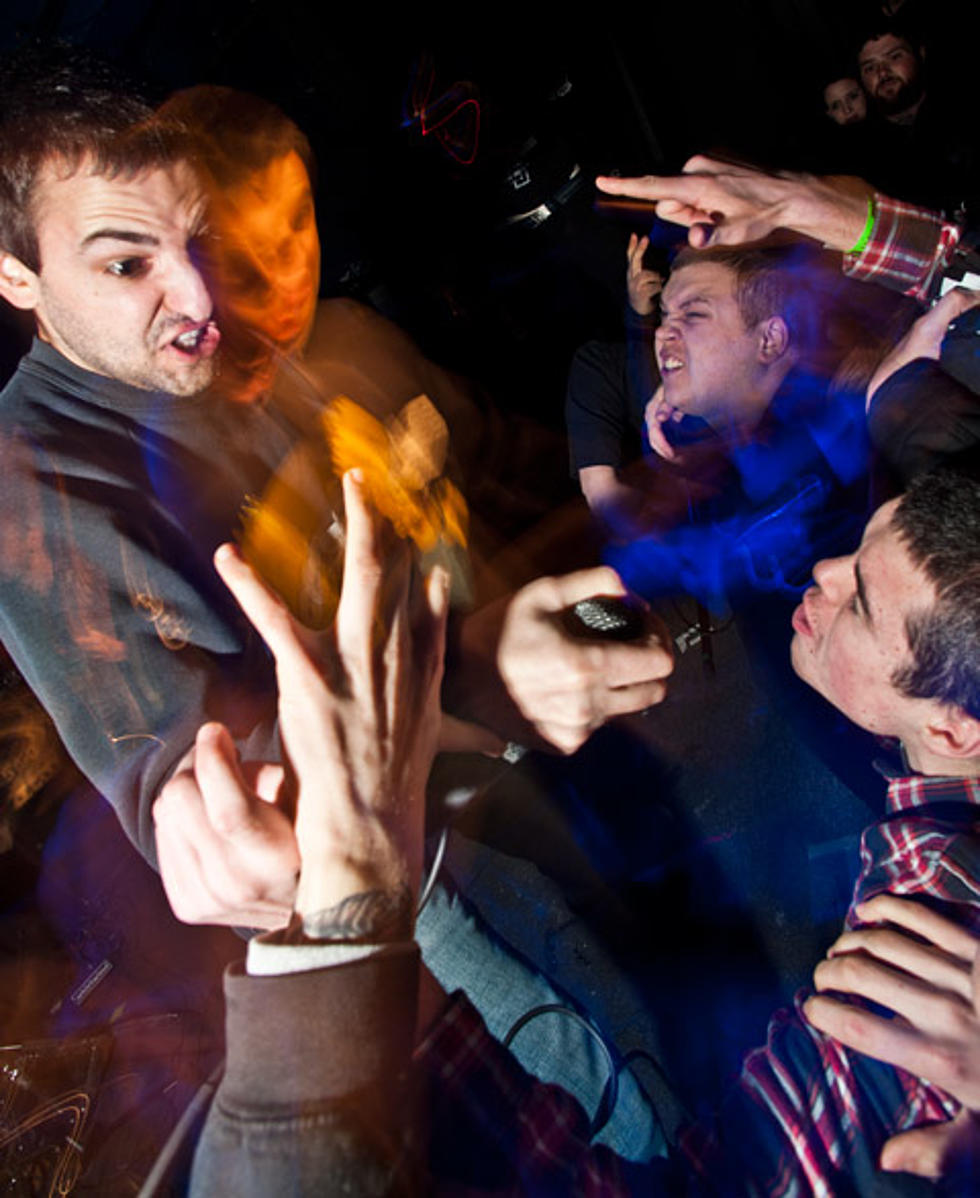 A389 celebrated their anniversary at Sonar (pics & review – PART 1) — Weekend Nachos, Pick Your Side & more
Weekend Nachos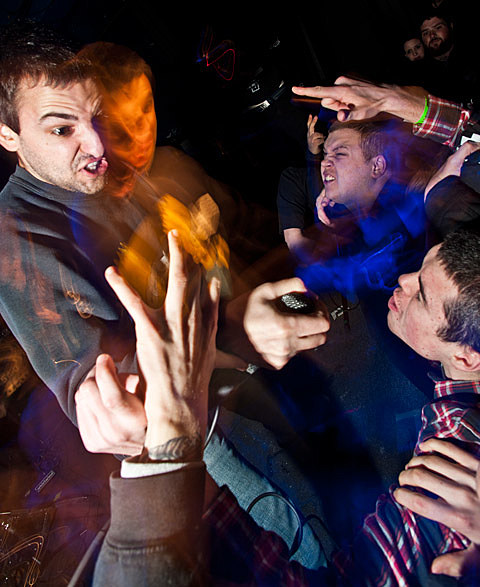 A389 Records descended upon Sonar in Baltimore on January 21st with sixteen bands, hailing from from places like Belgium and Canada, and all over the US. The 9+ hour show was headlined by Eyehategod and included repeat A389 Anniversary offenders Integrity, Gehenna, and Seven Sisters of Sleep. It featured bands, that while rooted in hardcore, dipped their toes into crust, powerviolence, grind, doom, sludge and everywhere in between.
The first portion of the show took place on the smaller stage at Sonar, where Eddie Brock kicked off the evening followed by Homewrecker featuring fill-in bassist Joe Yanick of Masakari. John Hoffman of Weekend Nachos (who is touring with Homewrecker, and recently played ABC No Rio) and Dylan Walker of Full of Hell both dropped in to do vocals for Homewrecker.
Hatewaves, which features members of Pulling Teeth and Triac, followed the pair, opening their set with an appropriately absurd announcement: "Direct from a supporting slot from Don Ho, you wanted the second best, you got the second best... Hatewaves."
The crew deals in ridiculous lyrics over brutally fast hardcore, and delivered on both fronts despite an absurdly short-and-to-the-point set. Triac's blistering grind followed Hatewaves.
Low Places, who were a bit loose at times, played following Triac and pounded the crowd with their negative hardcore, eventually trashing the stage before Full of Hell got on. Full of Hell's noise-peppered hardcore brutality was the first set of the day to get the crowd really moving.
Pick Your Side, a new project featuring Jeff of Haymaker/Left for Dead/Chokehold and two members of Fuck The Facts, followed Hatewaves, and by the end of the second song Beckmann had already incited a pit and stage-dived. The band is prepping to release their new LP Let Me Show You How Democracy Works on A389, but had a select set of the LPs with special screened covers at the show.
Weekend Nachos batted clean-up on the small stage, which was packed to capacity by the time they took the stage. Possibly the most violent pit of the day, the Chicago crew had plenty of stage dives and singalongs to go along with their uber-brutal set.
The party then moved to the larger stage. More on that (with pictures) HERE. More pictures of everything mentioned above, below...

--
John Hoffman of Weekend Nachos joins in
Dylan Walker of Full of Hell joins in