ACL Fest 2013 weekend 1 day 3 pics: Phoenix, Atoms for Peace, Divine Fits, Tame Impala, Franz Ferdinand & more
photos by Dana (distortion) Yavin
Divine Fits / Tame Impala / Franz Ferdinand @ ACL Fest 10/6/2013

Going by evidence presented all weekend at ACL Fest, of all the bands of their generation, Franz Ferdinand might be the only ones with a sense of humor.
You can see it in the deliberately cartoonish oversized guitar amps with huge dials, knobs, and red lights erected in front of their actual backline. You can hear it as they morph one of their songs into Donna Summer's "I Feel Love."
The Glaswegian New Wave revivalists prove a master class in taut, muscular rock & roll and how to engage and entertain even the largest audience. - [Austin Chronicle]
The first weekend of the 2013 ACL Music Festival wrapped up on Sunday (10/6) with another big day of bands, including Phoenix, Atoms for Peace, The National, Tame Impala, Divine Fits, Franz Ferdinand, Toro Y Moi, Dawes, pop superstar Lionel Richie and lots more. Pictures from those bands and other Sunday performers are in this post.
ACL will do it all again -- almost identically -- this coming weekend (October 11 - 13). Many of the bands will be sticking around Texas in between to play official ACL Late Night shows which happen not just in Austin, but Dallas, Houston, and San Antonio too.
Divine Fits will be in NYC this weekend for the CBGB Festival, playing the big free Times Square show on Saturday afternoon (10/12) with My Morning Jacket, Grizzly Bear and a DJ set from James Murphy.
Pics from ACL day 1 are here (and an additional set of Depeche Mode here), and day 2 are here and here. More pics from day 3 below...

---
Alex Kapranos

The Mowglis
Dawes
Wild Feathers
Phoenix radio interview
Franz Ferdinand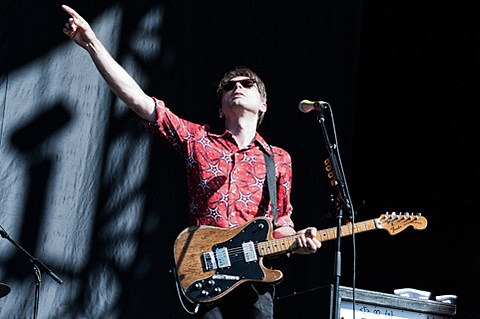 Divine Fits
Toro Y Moi
The National
Phosphorescent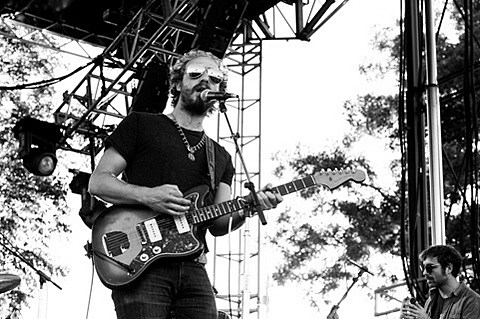 Tame Impala
Phoenix
Atoms for Peace
Lionel Richie