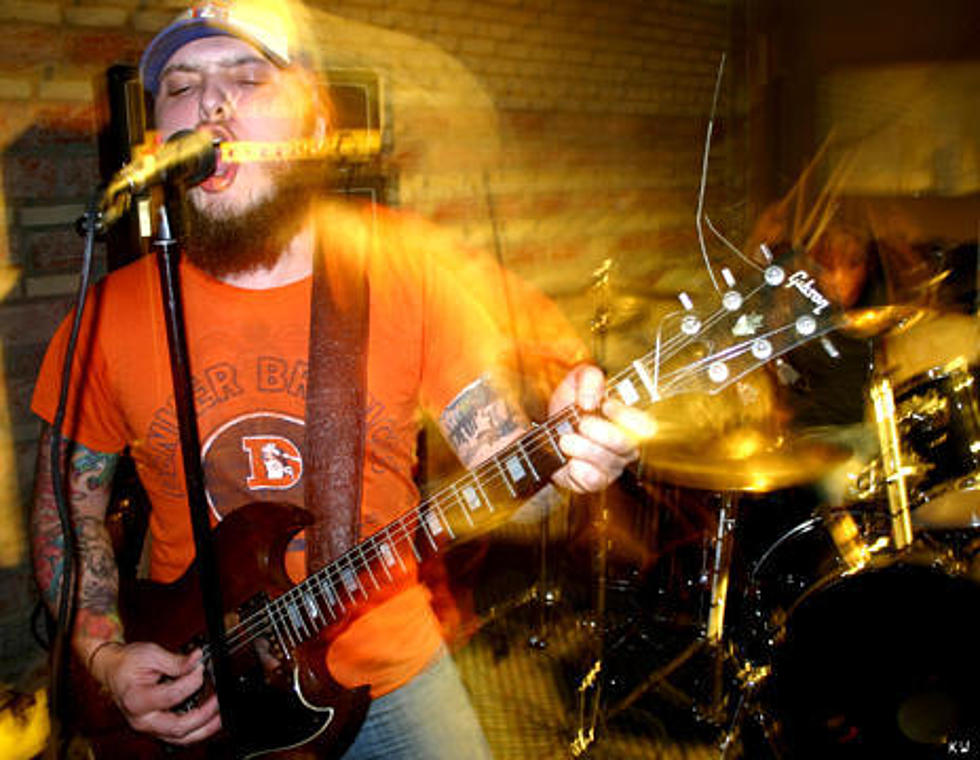 Across Tundras – free album download, 2009 Tour Dates
Across Tundras

Nashville's Across Tundras are hitting the road for a short burst of dates at the end of November, including NYC at Union Pool on 11/27 (Black Friday) with Sea of Bones and Gwynbleidd.
Recently relocated from Denver, Colorado to Nashville, Tennessee ACROSS TUNDRAS have realized a long-evolving sound that merges elements of doom and drone with psychedelic rock, folk and traditional Americana. This unique sound brings an interesting country twang to heavy music, conjuring images of the strange waters between EARTH, NEIL YOUNG, BLACK SABBATH, WOODY GUTHRIE and NEUROSIS.
The show will do double duty; as a coming out party for Herds of Fathomless Valleys (a collection of demos and live tracks released earlier this year and available for download above) and as a celebration for Old World Wanderer, their new LP due on Robotic Empire.
Prog metallers Gwynbleidd recently released their new LP, Nostalgia.
The "Herds of Fathomless Valleys" tracklist and all dates, below...

Across Tundras - Herds of Fathomless Valleys - Tracklist
1. Weary Travelers Rest
2. Tectonic Shifts
3. Death Dealing Man
4. Badlands Blues (Live @ Grand Ol' Opry) - original found on Western Sky Ride
5. Cold Ride
6. Julia Dream (PINK FLOYD cover)
7. Blackbird Bloodred Sky (Live @ Grand Ol' Opry) - original found on Lonesome Wails from the Weeping Willow
8. Old Blind John's Song
9. Lake Bottom Blues
10. Ramblin' In The Shadows (Live @ Grand Ol' Opry) - original found on Dark Songs of the Prairie
ACROSS TUNDRAS - 2009 TOUR DATES
10/30 Memphis, TN @ The Buccaneer - w/ Atlas Moth, Dark Castle
11/07 Atlanta, GA @ Lenny's - w/ Atlas Moth, Dark Castle
11/22 Richmond, VA @ Strange Matter - w/ Souvenirs Young America, Windhand
11/23 Baltimore, MD @ Sidebar - w/ Admiral Browning, Akris, Seventh Gate
11/24 Washington DC @ Velvet Lounge - w/ Admiral Browning, Akris, Ambition Burning
11/25 Philadelphia, PA @ Millcreek Tavern - w/ Sea of Bones, Monolith, Bubonic Bear
11/27 New York, NY @ Union Pool - w/ Sea of Bones, Gwynnbleid
11/28 New Haven, CT @ Rudy's - w/ Sea of Bones
11/29 NEED HELP
11/30 Columbus, OH @ Ruby's
12/01 Dayton, OH @ Dayton Dirt Collective