Action Bronson, Flatbush Zombies (joined by A$AP Rocky), Meyhem Lauren & Tanya Morgan played MHOW (pics, video)
"A$AP Rocky came out of nowhere during the concert and Action Bronson dapped me up AND threw free dubs of sour to the crowd and we got one!" - @The_Gooz
Action Bronson / A$AP Rocky, MHOW 8/23/2012

While Duchess Says and The Blind Shake were playing Public Assembly Thursday night (8/23), next door at Music Hall of Williamsburg, the second free show in the new bi-monthly Converse Rubber Tracks series was going down with the newly VICE-signed Action Bronson, along with Meyhem Lauren, Flatbush Zombies, and Tanya Morgan. Members of the A$AP Mob joined Flatbush Zombies on stage for their set, and during the song "Bath Salts," crew leader A$AP Rocky showed up as a surprise guest like he did last month with Grimes, Pictureplane, and Araabmuzik. (He also indulged in a little crowd surfing.) Meanwhile, Action Bronson preferred to keep the stage on the less crowded side, though he did throw a ton of weed into the audience -- and got into the audience too.
For Meyhem Lauren's set, he was joined by guests Heems, Despot, Sean Price, and others. You can catch Meyhem Lauren and Heems again when they play Shea Stadium on September 21 with Smoke DZA, Children of the Night, and others.
A$AP Rocky's next scheduled NYC appearance is Roseland Ballroom on September 27 for his tour with Danny Brown and Schoolboy Q.
More pictures and a video featuring clips of Flatbush Zombies with A$AP Mob and Action Bronson's set are below.

---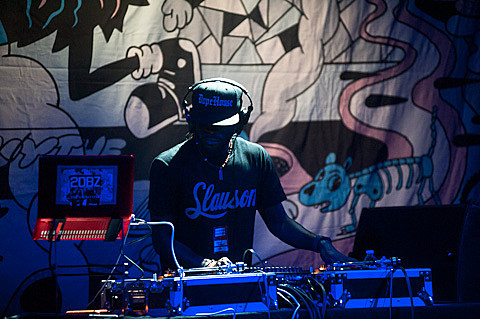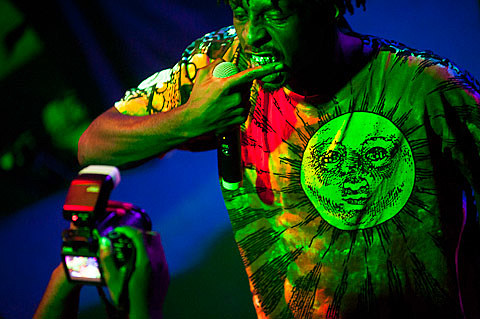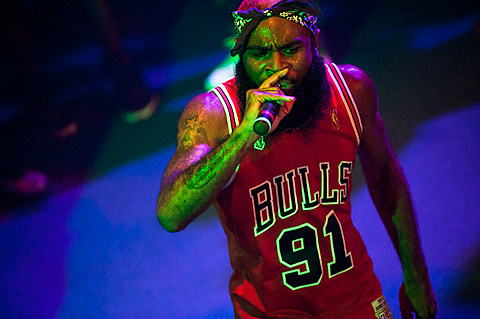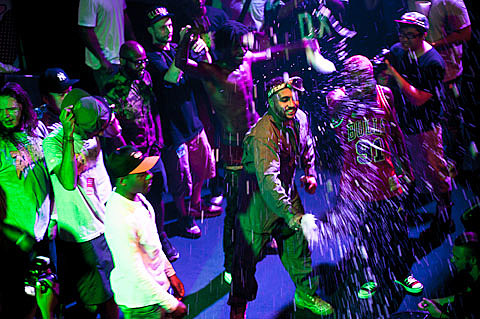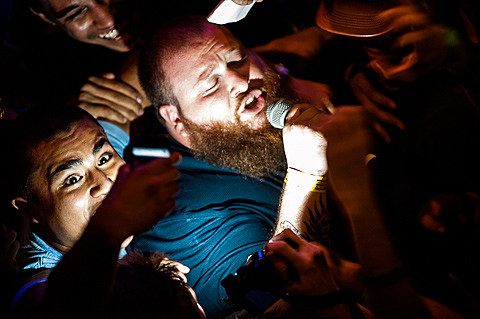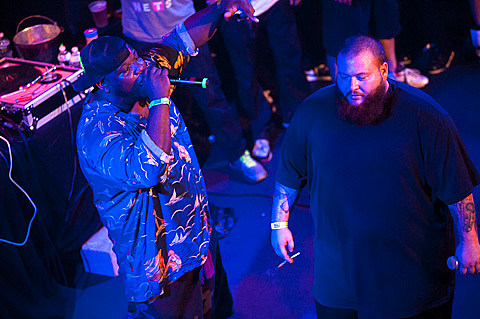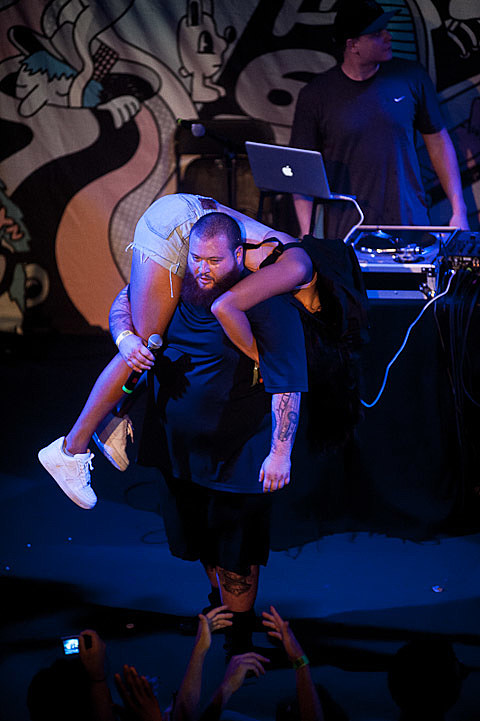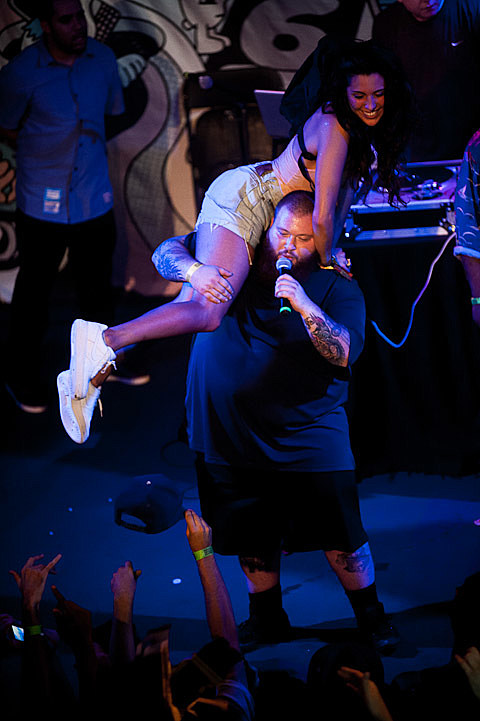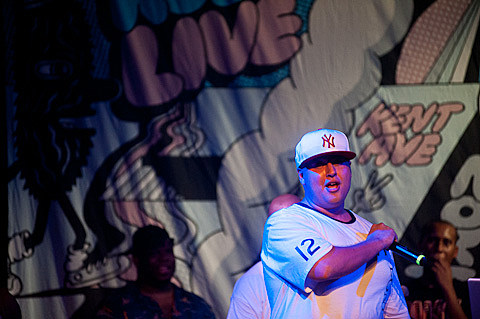 Flatbush Zombies & A$AP Mob and Action Bronson at Converse Rubber Tracks