Afro-Punk Fest 2013 day 1 in pics: Mykki Blanco, Le1f, M.O.P., Ninjasonik, Saul Williams, Theophilus London, The Heavy, more
photos by Amanda Hatfield, Theophilus London photos by Chris La Putt
Le1f

Brooklyn's free annual Afro-Punk Festival returned to Commodore Barry Park over the weekend for two days (8/24-25) of punk, rap, and everything in between, plus biking, skating, and more. The first day gave us sets from Mykki Blanco, Le1f, Ninjasonik, M.O.P., Saul Williams, Jean Grae, The Heavy, Theophilus London, Rye Rye, and more. Dead Prez made a "special guest" appearance, and word on the street was that Alicia Keys was supposed to as well, but she was a no show. Pictures of day 1 are in this post, and more are at Facebook and Google+.
Stay tuned for coverage of day 2. More day 1 pics below...

---
The Skins
Small Axe
Jean Grae
Rebelmatic
The London Souls
Unlocking The Truth
Wicked Wisdom
Theophilus London (by Chris La Putt)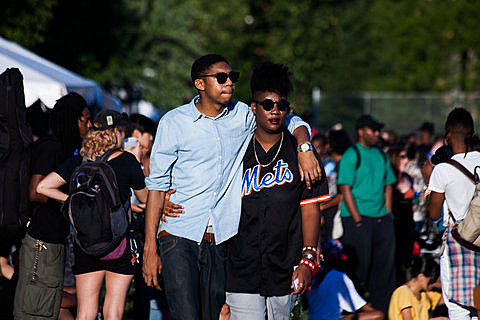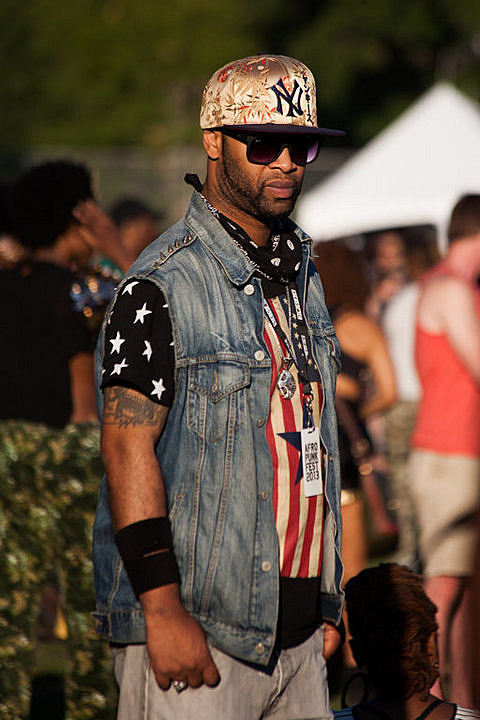 Le1f
Ninjasonik
Psycho Egyptian
Mykki Blanco
The Heavy
Rye Rye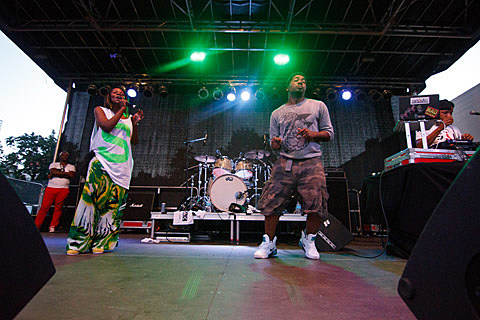 Dead Prez
Mop
Saul Williams
Even more pictures at Facebook and Google+.
--