Agalloch played LPR (pics, review & NPR stream)
Gregory R. Cristman
Well, it finally happened.
Portland's finest dark metal export, Agalloch, played New York City for the first time, in front of a packed audience at Le Poisson Rouge. The show, part of a larger tour for the band that kicked off in Austin, was definitely one of the most anticipated shows of the year, and the turn-out was nothing short of spectacular: great atmosphere, enthusiasm all over, pristine sound.
Agalloch were preceeded on stage by Aerial Ruin, Daniel Menche (who was the surprise of the evening as far as I'm concerned, really intense, original and quite a shocking performance) and the amazing Worm Ouroboros - without a doubt the cherry on top of the cake at this show. Fronted by the beautiful Lorraine Rath (Amber Asylum, The Gault) and Jessica Way (World Eater), they really were the perfect opener for Agalloch, enwrapping the venue in a very dark and gloomy vibe.
Their debut album on Profound Lore turned quite a few heads last year, and finally seeing Worm Ouroboros live was a really cool experience for me. Equally fragile and delicate, at times showing some grit but mostly dreamy and harmonious, Worm Ouroboros might just be the perfect winter soundtrack for a good bottle of red wine in front of a warm fireplace. Even if they're creating their own path, I have to say I've always been a big fan of Amber Asylum so their set went straight to the heart.
Agalloch is constantly reinventing themselves, pushing their own boundaries in spite of everything that happens around them. 2010's Marrow Of The Spirit is truly a phenomenal album: it's their bleakest & darkest record yet, it has the heaviest, most aggressive sound ("Into the Painted Gray" for example) and yet it also captures the band at it's most fragile and suffocating moment ("Black Lake Nidstång"). Definitely worth all the praises it's been receiving, the new album has also left quite a few people in disbelief, especially due to the harsh production...to them I can only say that one day it will hit you like a truck, because this album will age beautifully. Come to think of it, it's definitely the Agalloch "reserve" album, best open in ten years.
It was a real pleasure seeing Agalloch again, exactly one year after their two exclusive shows in Romania, one sharing the stage with Alcest for their first ever live performance. They were pretty stressed coming in Tuesday night, being very late due to traffic and they were also rushed through the sound-check, which irritated them even more. All water under the bridge, their set was simply great.
They opened with "Into The Painted Gray" with the clear intention of waking everyone up, then moved into the killer "Falling Snow" and carefully visited each album. Aesop's drumming was vicious and in your face, guitars sounded crystal clear, and lighting was perfect. The band played two brand new songs besides "Into The Painted Gray", the sorrowful "Watcher's Monolith" and the insanely beautiful "Ghosts Of The Midwinter Fires", a song I personally think has some of the best guitar parts they've ever written, reaching dizzying heights...so uplifting and magical!! Other winning highlights of the night include "Dead Winter Days", "Of Stone Wind And Pillor", and (thank god!) they even played my favorite song off of The Mantle, "In The Shadow Of Our Pale Companion", which ended the stellar evening.
It was really cool to watch the joy on people's faces at this show. Clearly a special occasion for all, many who were seeing Agalloch for the first time, an experience I wish I could relive after seeing them for the first time a year earlier. The atmosphere was exactly the same, some getting really emotional and listening with their eyes closed, some applauding, others head banging so intensely. I even ran into people I met in Bucharest last year, that flew from Europe (Italy, England, etc) and are pretty much catching every show on this tour! Thank you Agalloch for a memorable evening, and everyone in the audence for the warm welcome!
For those of you who missed the show, you can listen to the entire thing via NPR. More pictures from Le Poisson Rouge are below.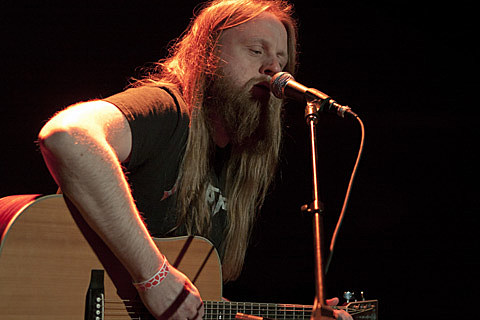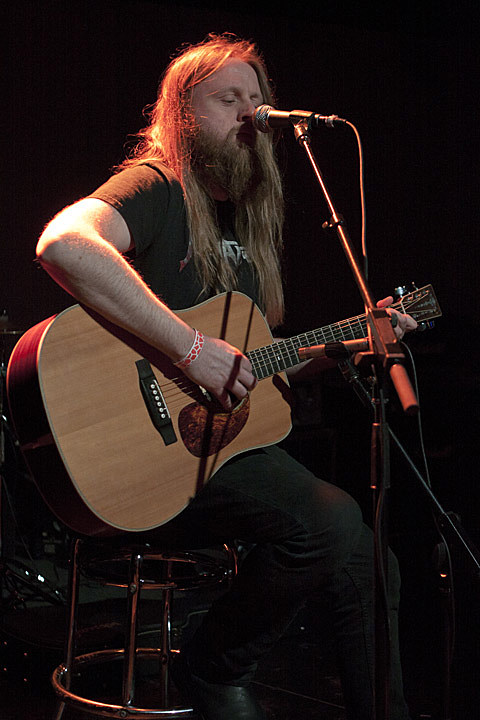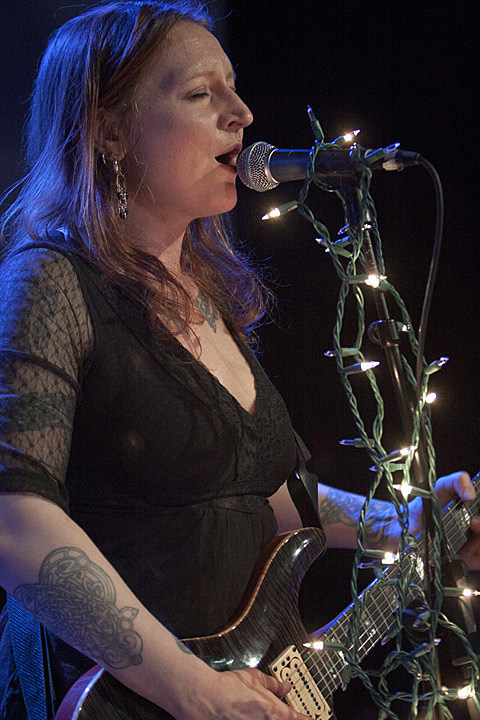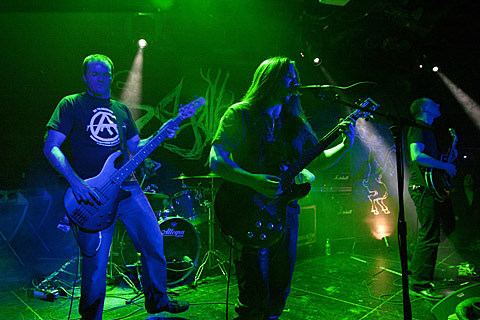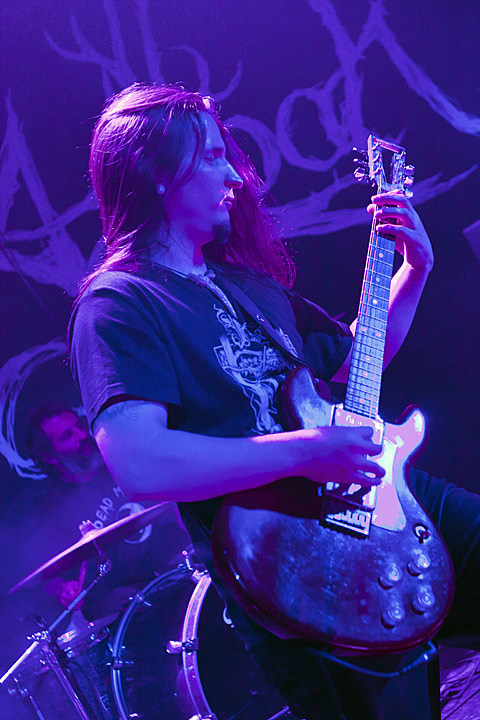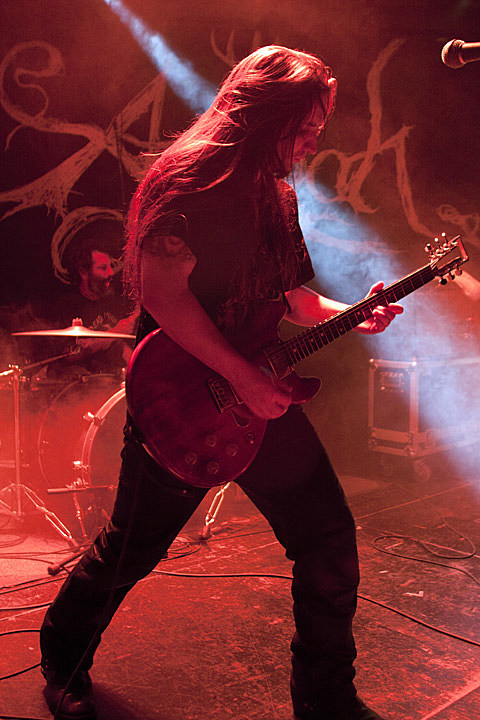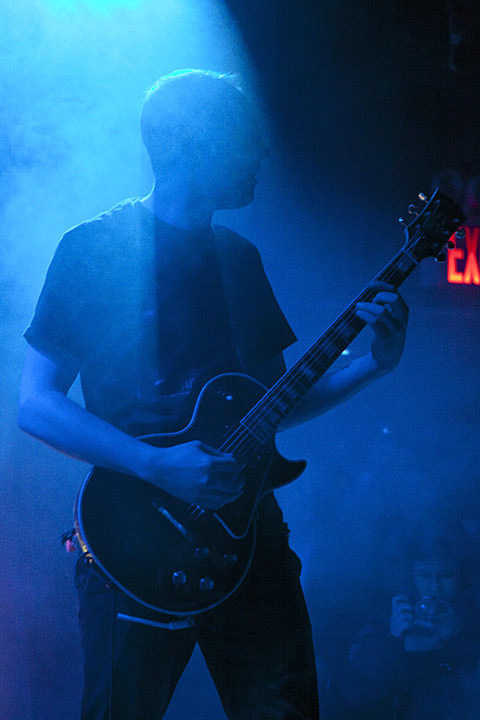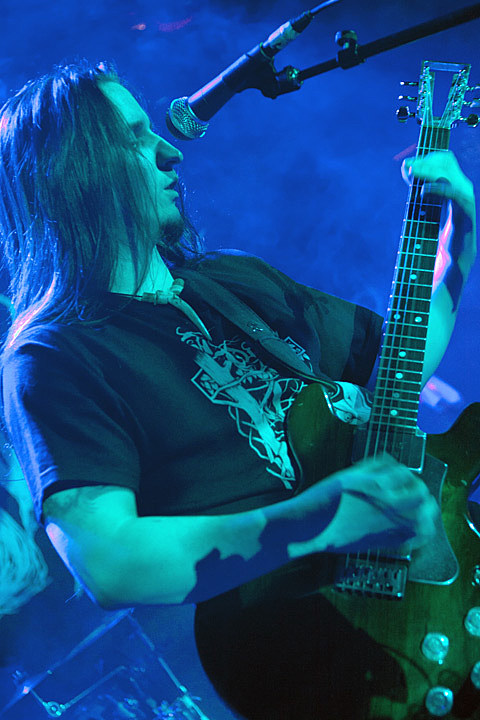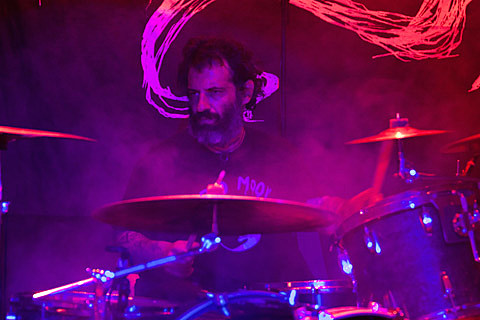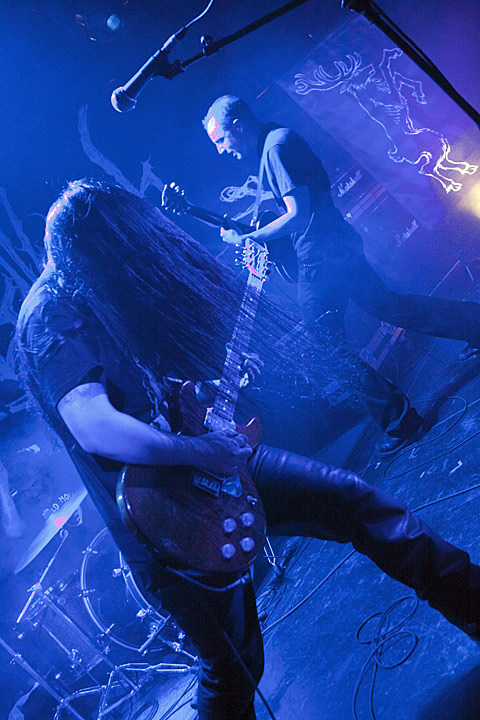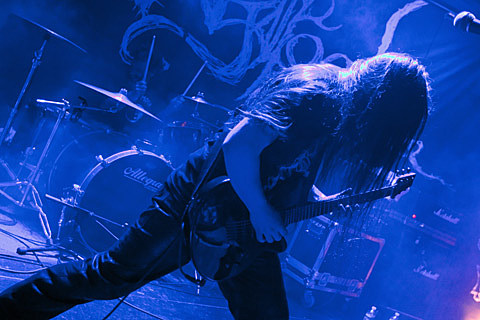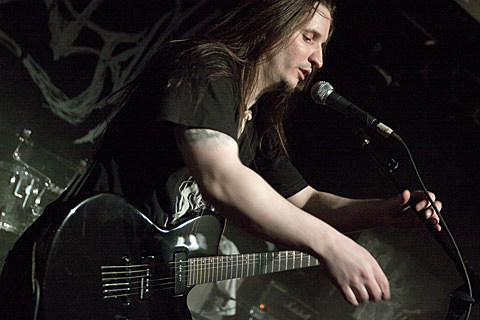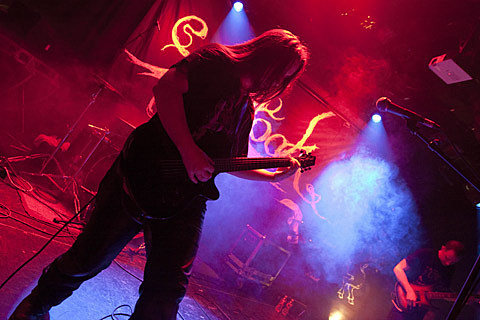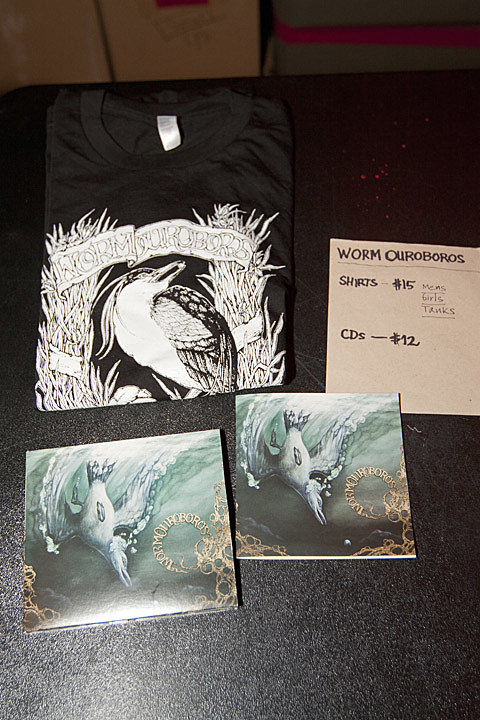 Agalloch - Ghosts of the Midwinter Fires (NYC) 3/22/11

Agalloch - The Watcher's Monolith (NYC) 3/22/11

Agalloch - Falling Snow, NYC 3/22/11 at Le Poisson Rouge

Agalloch - In the Shadow of Our Pale Companion (NYC) 3/22/11