Agalloch played Irving Plaza w/ Jex Thoth (pics & setlist)
Gregory R. Cristman
photos by Greg Cristman, words by Wyatt Marshall
Agalloch @ Irving Plaza - 6/30/14

Agalloch brought their current tour with Jex Thoth to NYC for an IO-presented show at Irving Plaza on Monday night (6/30). We reviewed the show over at Invisible Oranges, and here's a bit of what we had to say:

Agalloch went on right around ten, and opened with "(Serpens Caput)," the instrumental intro from their latest album The Serpent and the Sphere. The new album would be leaned on heavily--"The Astral Dialogue," "Vales Beyond Dimension," "Dark Matter Gods," and "Celestial Effigy" made appearances in the main set, and the massive "Plateau of the Ages" served as the finale to the encore. Agalloch sounded better than ever --the guitars were huge, crushing, and Aesop Dekker was a monster on drums, keeping it lively and powerful. Fans of Agalloch know their watery picked guitar sound that's been a staple of the band since The Mantle (see "Ghost of the Midwinter Fires" for a good sample), and every time they brought it in there was an anticipatory swell from the crowd. Agalloch sounded fantastic, and for those who wrote off coming to the show because they saw the band at Maryland Deathfest, they missed out. Agalloch's a different band indoors.
Jex Thoth, a psyched-out doom band from Wisconsin, were reminiscent of a more soulful Blood Ceremony. Like Blood Ceremony, powerful female vocals (courtesy of their singer who's name is also Jex Thoth and who is formerly of Sabbath Assembly and Wooden Wand) are a centerpiece to the band's sound. One highlight of their set, "Keep Your Weeds," is streaming below.
You can read the whole review at Invisible Oranges
Agalloch continues on the road for another week or so of shows, playing with a combination of Jex Thoth, Canadian acoustic duo Musk Ox and Thrones. Remaining dates are listed, with more pictures and the setlist from Irving Plaza, below...

---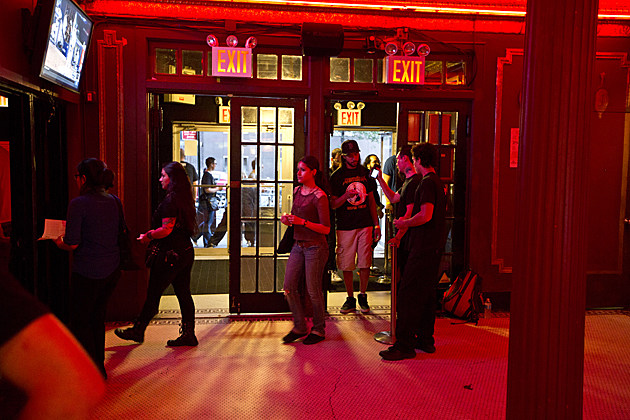 Jex Thoth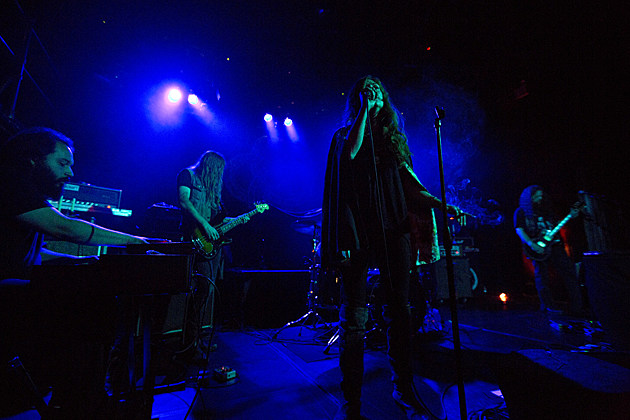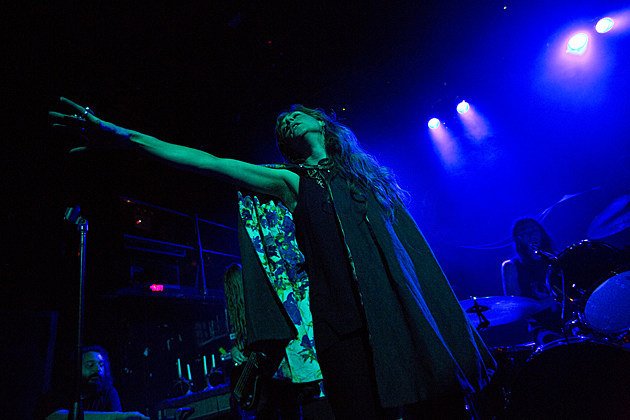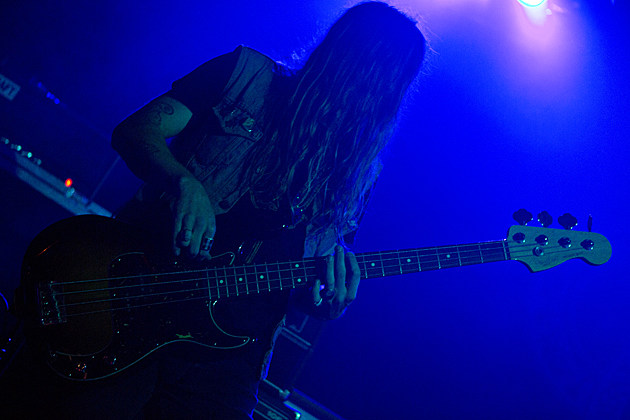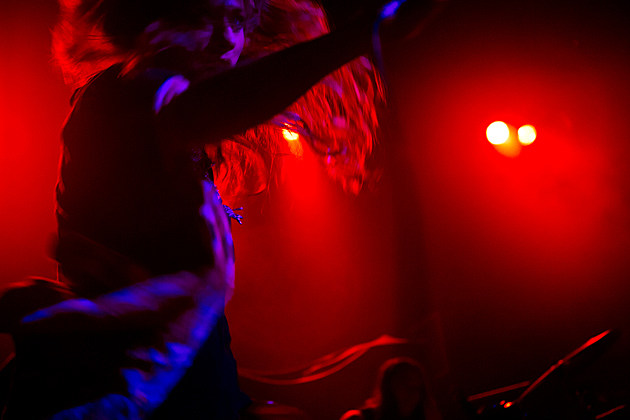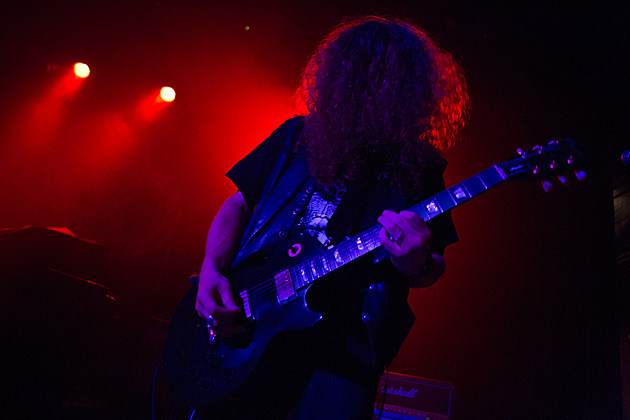 Agalloch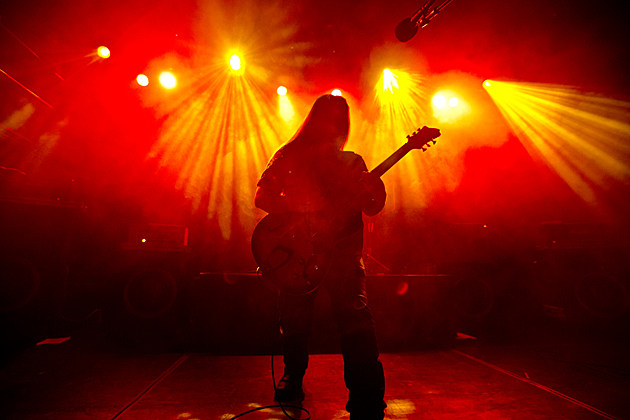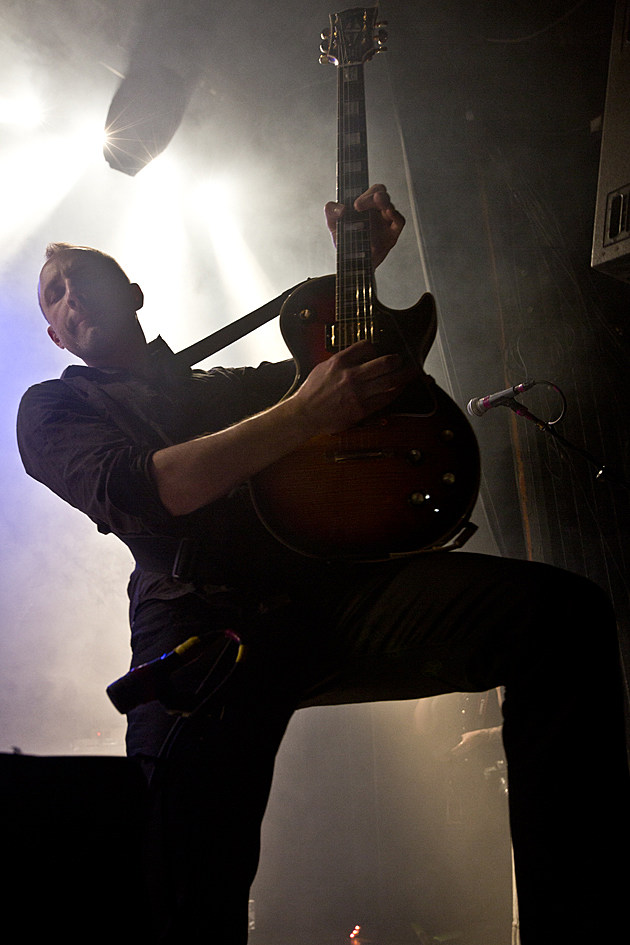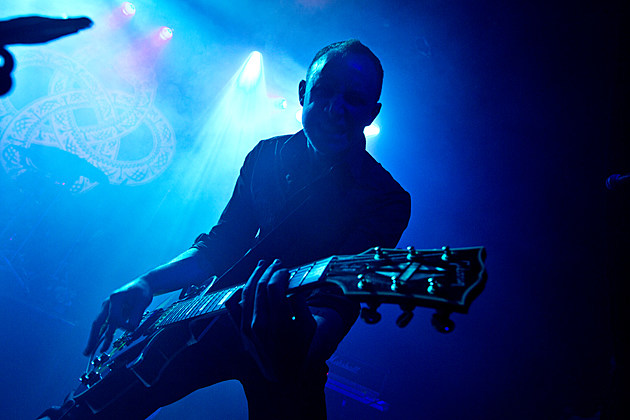 Agalloch Setlist at Irving Plaza 6/30
Intro
((Serpens Caput))
The Astral Dialogue
Into the Painted Grey
Vales Beyond Dimension
Ghosts of the Midwinter Fires
Dead Winter Days
Dark Matter Gods
Celestial Effigy
...and the Great Cold Death of the Earth
Limbs
Encore:
Falling Snow
Plateau of the Ages
--
Agalloch -- 2014 Tour Dates
7/02 - Montreal, QC - La Salla Rosa (w/ Jex Thoth & Musk Ox)
7/03 - Ottawa City, ON - Mavericks (w/ Jex Thoth & Musk Ox)
7/04 - Toronto, ON - The Opera House (w/ Jex Thoth)
7/05 - Detroit, MI - Majestic Theater (w/ Jex Thoth)
7/06 - St Louis, MO - Firebird (w/ Thrones)
7/07 - Omaha, NE - Waiting Room (w/ Thrones)
7/08 - Denver, CO - Gothic Theater (w/ Thrones)