Agalloch played SXSW (pics, video), play LPR tonight
photos by Samantha Marble & BBG
Agalloch @ Barbarella Patio (by Samantha Marble)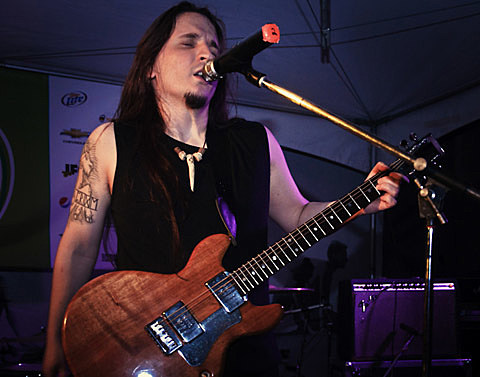 Agalloch and Worm Ouroboros kicked off a tour together at Barbarella in Austin on March 17th as part of the Nanotear Official SXSW Showcase...
"The anticipation was highest for the black metal quartet Agalloch. One Austin metal fan outside Barbarella, the venue holding the showcase, told me: "This is great 'cause they hardly ever play out here." I didn't have the heart to tell him where I came from. Agalloch didn't disappoint either, sleekly wailing through a handful of tracks from their 2010 album Marrow Of The Spirit with maximum force and energy." [Oregon Live]
Pictures and a video of Agalloch from that show are in this post. The amazing YOB, after playing the BV/1000Knives stage at Full Metal Texas earlier that day, also played that SXSW show (pics forthcoming).
Agalloch and Worm Ouroboros, who had to cancel their 3/18 New Orleans show due to van trouble, play Le Poisson Rouge in NYC tonight (3/22) with Daniel Menche. That show is now sold out.
Arabrot and Wizard Rifle also played that SXSW show and are on tour together. Catch them at Acheron in Brooklyn on Sunday, 3/27. Check the latest edition of Evillive for a list of more upcoming NYC metal shows.
More pictures & the video from SXSW, below...

--
photos by Samantha Marble...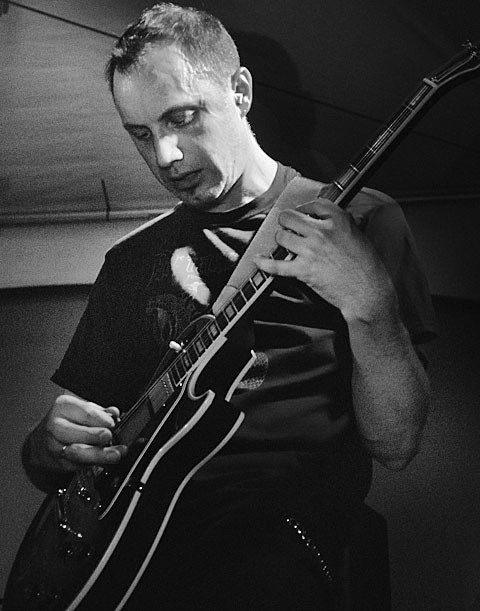 photos by BBG...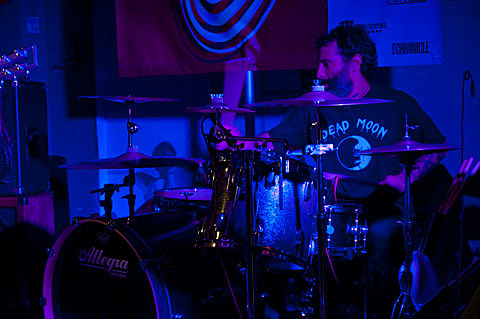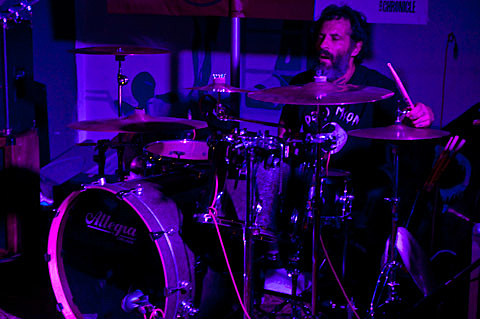 AGALLOCH - Into The Painted Grey - Live at SXSW

AGALLOCH - 2011 TOUR DATES
03/22 - New York, NY @ Le Poisson Rouge
03/23 - Cambridge, MA @ Middle East
03/24 - Montreal, QC @ Cafe Campus
03/25 - London, ON @ The Music Hall
03/26 - Cleveland, OH @ Beachland Ballroom
03/27 - Chicago, IL @ Reggie's Rock Club