Agalloch played SXSW (pics, video), play LPR tonight
photos by Samantha Marble & BBG
Agalloch @ Barbarella Patio (by Samantha Marble)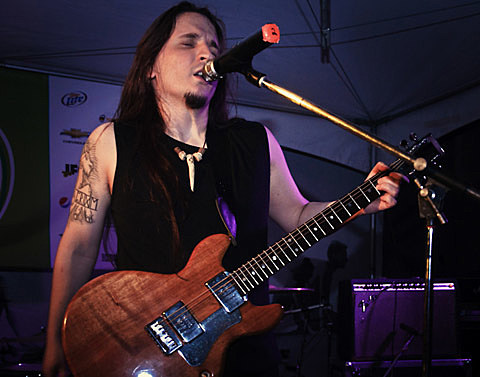 "The anticipation was highest for the black metal quartet Agalloch. One Austin metal fan outside Barbarella, the venue holding the showcase, told me: "This is great 'cause they hardly ever play out here." I didn't have the heart to tell him where I came from. Agalloch didn't disappoint either, sleekly wailing through a handful of tracks from their 2010 album Marrow Of The Spirit with maximum force and energy." [Oregon Live]
Pictures and a video of Agalloch from that show are in this post. The amazing YOB, after playing the BV/1000Knives stage at Full Metal Texas earlier that day, also played that SXSW show (pics forthcoming).
Agalloch and Worm Ouroboros, who had to cancel their 3/18 New Orleans show due to van trouble, play Le Poisson Rouge in NYC tonight (3/22) with Daniel Menche. That show is now sold out.
More pictures & the video from SXSW, below...

--
photos by Samantha Marble...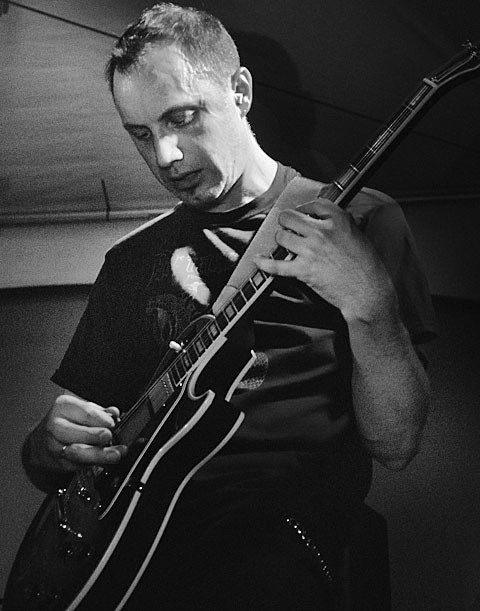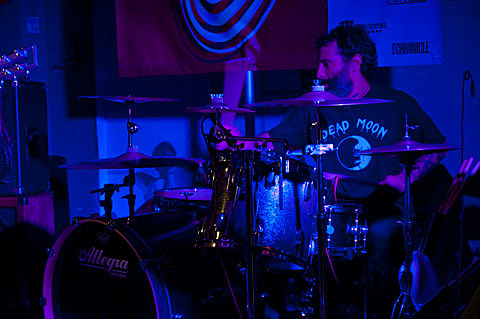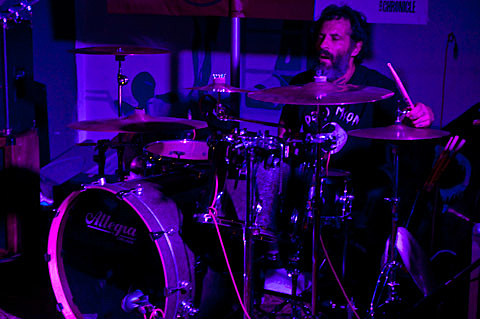 AGALLOCH - Into The Painted Grey - Live at SXSW

AGALLOCH - 2011 TOUR DATES
03/22 - New York, NY @ Le Poisson Rouge
03/23 - Cambridge, MA @ Middle East
03/24 - Montreal, QC @ Cafe Campus
03/25 - London, ON @ The Music Hall
03/26 - Cleveland, OH @ Beachland Ballroom
03/27 - Chicago, IL @ Reggie's Rock Club