Alexi Murdoch played the Allen Room, announces more dates
Alexi Murdoch played the gorgeous Allen Room on February 17th, as part of Lincoln Center's American Songbook series, and as part of a round of currently ongoing and sold-out dates that place Alexi in Minneapolis tonight before he heads further west for Noise Pop and other shows which are all listed below. Alexi's band is now made up of some familiar faces including Nate Martinez (from Pela and Thieving Irons), Brian Wolfe (one of Sufjan's drummers) and a horn section that both Sufjan & the National use. Pictures and the setlist from the NYC show are in this post.
If you missed Alexi at Lincoln Center, then luckily he will be back in NYC soon, though you'll have to settle for the scenic stretch of North 6th in place of Central Park. Murdoch will return to play Music Hall of Williamsburg on March 24th with Sam Amidon (who played Glasslands the day before Murdoch played NYC, and who you can catch at the BrooklynVegan SXSW showcase this year). Tickets for the Brooklyn show go on AmEx presale at noon, and on regular sale on Friday.
Murdoch is preparing to release his new LP Towards the Sun on March 8th in North America via Zero Summer. The LP features the title track which Murdoch recently made available for stream and download. Check out that song, more pictures and the setlist from The Allen Room, and all tour dates, below...

--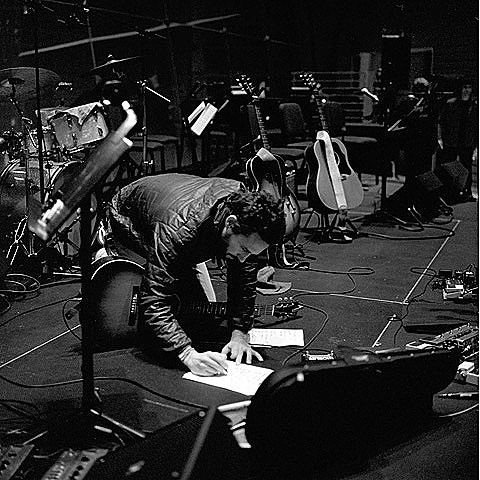 Allen Room Setlist:
Through The Dark
Some Day Soon
Dream About Flying
The Ragged Sea
All My Days
Song For You
Towards The Sun
At your Door
The Light
Home
Crinan Wood
Orange Sky
Slow Revolution
"New Song"
--
ALEXI MURDOCH - 2011 TOUR DATES
2/23 Minneapolis, MN at the Cedar Cultural Center
2/25 San Francisco, CA at the Swedish American Hall
2/26 Los Angeles, CA at the Bootleg Theater
3/03 Costa Mesa, CA at the Detroit Bar
3/05 Los Angeles, CA at the Bootleg Theater
3/07 Portland, OR at the Doug Fir Lounge
3/08 Seattle, WA at the Tractor Tavern
3/09 Vancouver, BC at the Biltmore Cabaret
3/23 Philadelphia, PA at the First Unitarian Church
3/24 New York, NY at the Music Hall of Williamsburg
4/07 Amsterdam at Bitterzoet
4/08 Rotterdam at Motel Mozaique
4/13 Paris at the Cafe de la Danse
4/19 Berlin at Lido
4/20 Frankfurt at Mousonturm