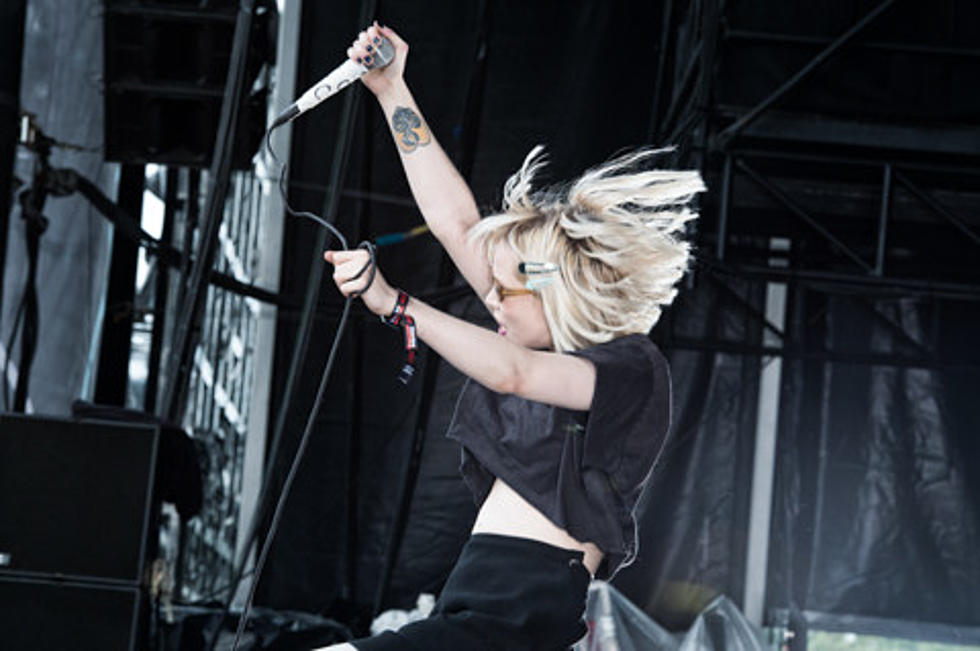 Crystal Castles break up, Alice Glass starts solo project
Alice Glass at Lollapalooza 2013 (more by Dana (distortion) Yavin)

Alice Glass, the singer and one half of Crystal Castles with Ethan Kath, has left the band. She wrote on Facebook:
I am leaving Crystal Castles.
My art and my self-expression in any form has always been an attempt towards sincerity, honesty, and empathy for others.
For a multitude of reasons both professional and personal I no longer feel that this is possible within CC.
Although this is the end of the band, I hope my fans will embrace me as a solo artist in the same way they have embraced Crystal Castles.
The band formed in 2004 and released three albums, 2008's (I), 2010's (II), and 2012's (III). Revisit the video for "Plague" from (III) below...

---