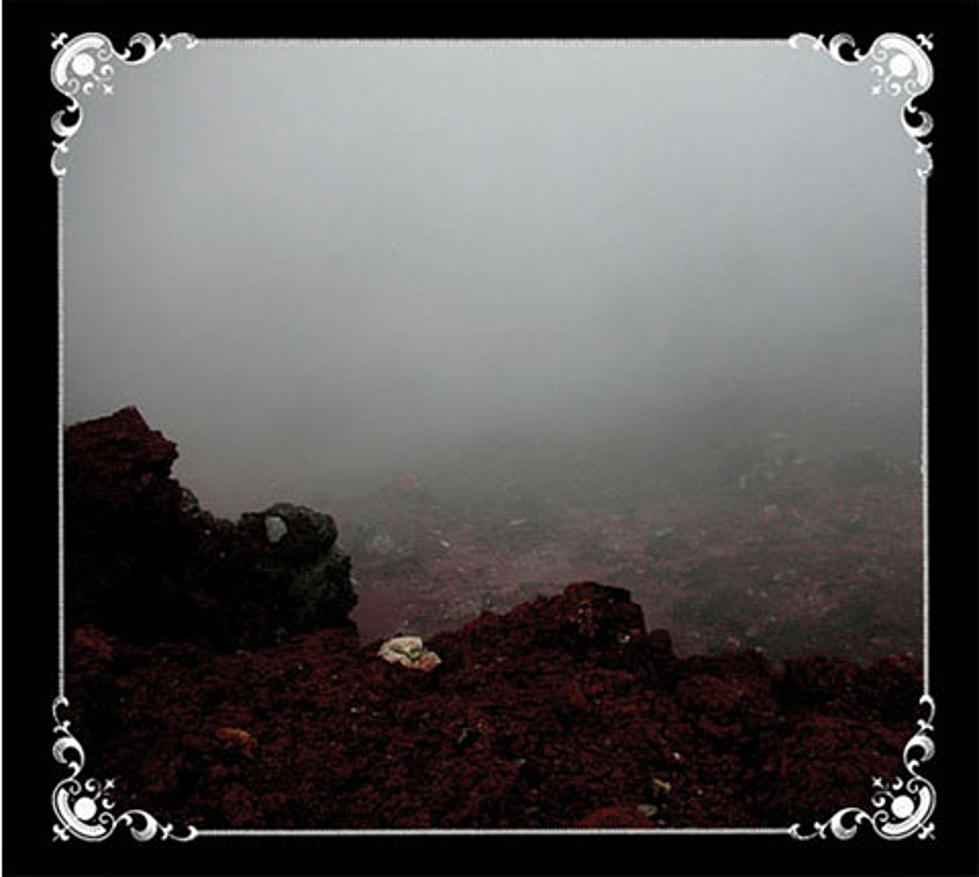 Altar of Plagues touring w/ Velnias, playing NYC; Castevet LP release party Monday – Mounds of Ash out now (MP3)
Mounds of Ash

If you're anything like me, you've probably been bumping the latest Altar of Plagues EP, Tides, for a few weeks now (order a copy). The EP is the follow-up to the band's incredible 2009 LP (one of my faves of the year) White Tomb and while I've thoroughly enjoyed all of their work thus far, I've yet to catch the Irish black metal combo live. That will change this summer!
BrooklynVegan and Haunting The Chapel are proud to present the NYC debut of Altar of Plagues with Velnias, Castevet, and Man's Gin on August 1st at The Studio @ Webster Hall! Tickets are on sale for the show, which is part of a larger tour for AoP and Velnias.
Altar of Plagues recently, and triumphantly, played Roadburn 2010 (twice!) alongside an amazing cast of characters despite the volcanic ash situation. Streaming sets from the band's appearance aren't currently available, but sets by Brant Bjork, Earthless, Firebird, Horisont, Nachtmystium, Pagan Altar, Shever, Trinacria and Yob are! Scoot on over to check them out.
Castevet will share multiple dates with the AoP/Velnias tour, and the band recently welcomed their new LP Mounds of Ash on Profound Lore Records. Check out the NEW track from the LP "Red Aura" available for download above. The band will celebrate that release with an absolutely unmissable lineup that will play alongside the NYC band at Lit Lounge on Monday 6/7: Woe, Batillus, and Flourishing!
While Man's Gin is the brainchild of multi-instrumentalist Erik Wunder of Cobalt, don't mistake his new project for a war metal assault. Man's Gin is more akin to a mix of Tom Waits, Alice In Chains, or Angels of Light, but is nonetheless a fascinating listen. A teaser for the band's upcoming LP is available above, look for it later this year on Profound Lore Records, and get to The Studio early!
The Justin Bartlett (!) designed NYC show flyer, some videos, and full tour dates are below...

Altar of Plagues at Roadburn 2010

Castevet at Europa (more here)

Castevet - Heart of Winter 2010

ALTAR OF PLAGUES, VELNIAS - 2010 TOUR DATES
07/09 - Seattle, WA @The Fun House (w/ Mamiffer)
07/10 - Portland, OR @ Berbatis
07/11 - Salem, OR @ Burial Grounds (w/ Plutocracy, Fell Voices, Galdr, Ash Borer, Mania, Hell, Anadonius)
07/13 - Eugene, OR @ Warehouse (w/ Rye Wolves)
07/14 - Arcata, CA @ The Aloha House (w/ Fell Voices, Ash Borer)
07/16 - San Francisco, CA @ Elbo Room (w/ WORM OUROBOROS, Inquisition, Kerasphorous, Fell Voices)
07/17- Oakland, CA @ Your Haus (w/ Fell Voices, Elk, Lake of Blood)
07/19 - Salt Lake City, UT @ TBA
07/20 - Denver, CO @ Blast-O-Mat
07/21 - Dallas TEX, @ Phoenix project Collective
07/22 - Baton Rouge, LA @ Northgate Taverne (w/Thou, Barghest)
07/23 - New Orleans, LA @ Big Top (w/ Thou, Tirefire)
07/24 - Atlanta, GA @ Drunken Unicorn (w/Thou)
07/25 - Birmingham AL, @ The Firehouse (w/Thou)
07/26 - Greensboro, NC @ CFBG's
07/28 - Richmond, VA @ TBA
07/29 - Washington, DC @ DC 9
07/30 - Baltimore, MD @ The Sidebar (w./CASTEVET)
07/31 - Philadelphia, PA @ Kung Fu Neck Tie (w/ CASTEVET)
08/01 - New York, NY @ the Studio @ Webster Hall (w/ CASTEVET)
08/03 - Boston, MA @ Great Scotts - Allston
08/05 - Columbus, OH @ The Summit
08/06 - Indianapolis, IN @ The Dojo (w/ COFFINWORM)
08/07 - Chicago, IL @ The Shaker