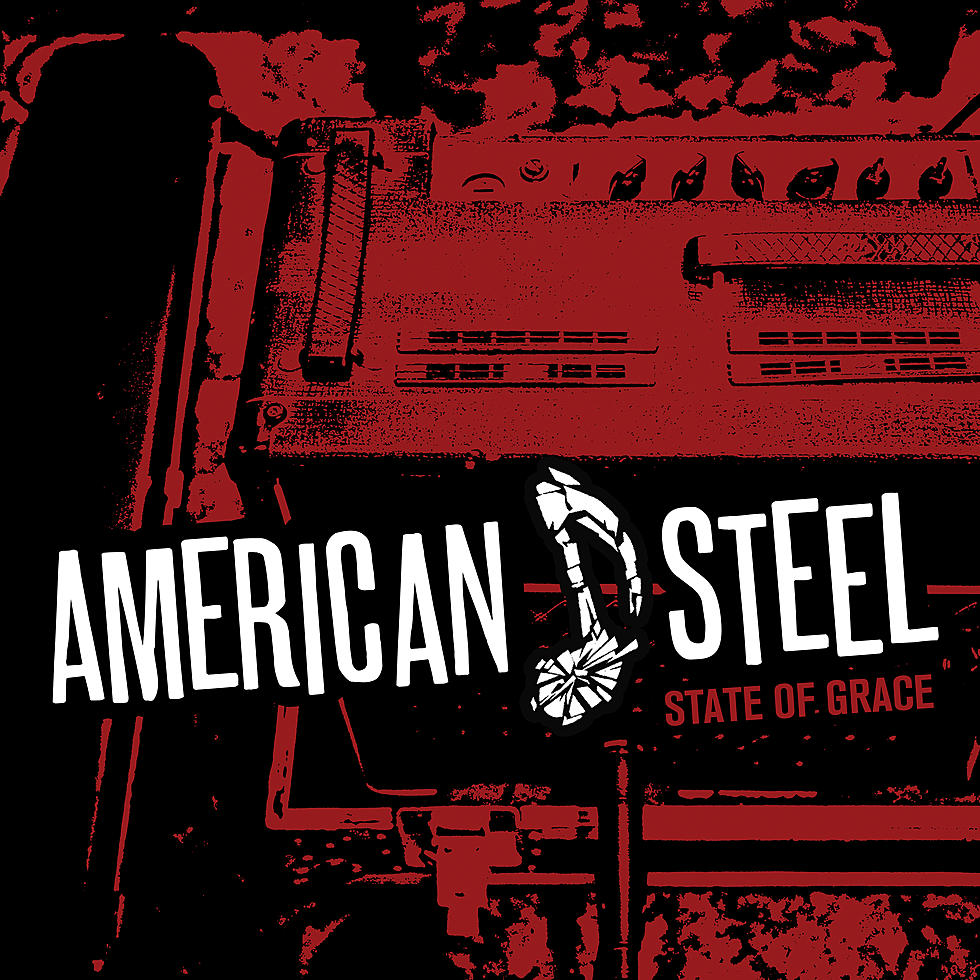 American Steel are back with live dates & their first song in 9 years (listen)
Bay Area punk vets American Steel have been at it for over two decades, having put out a couple of their early albums on the now-defunct Lookout! Records before signing to Fat Wreck Chords, where they've remained for a while. They've been inactive lately though, having not released any music since 2009's Dear Friends and Gentle Hearts and having not played live since 2014. Fortunately, that's all about to change. American Steel have shows in the Bay Area (with Western Addiction) this weekend and Chicago (with The Lawrence Arms and The Lillingtons) the following weekend, and they're releasing a new two-song 7" which comes out digitally this Friday (12/7) via Fat. Ahead of its release, we're premiering both songs.
In case you're unfamiliar with American Steel, they transitioned over the years from a raw, gravelly punk band to a slightly cleaner one, with a more crooned punk vocal delivery that's a little like Alkaline Trio (who they've toured with and covered). That cleaner mode is the one they're in on new song "State of Grace," which also has an earworm guitar riff that sounds like a slowed-down version of '90s blink-182. It's worth checking out and we've got the premire of it below. It'll be backed on the new single by "Should Have Died Young (Playing Rock and Roll)." Here's what bassist John Peck tells us:
Our last show together was at the beginning of 2014. We didn't necessarily plan on taking such a long hiatus, but soon after that life got in the way (and John moved to Berlin, which certainly didn't make it easier to get together spontaneously). We always stayed open to the possibility of playing shows, and the motivational combination of our old buddies the Larry Arms and Lisa from New Noise got us to commit.

Ryan and Rory each had some new songs, and as we started practicing again we threw these into the set. Both songs, coincidentally, are thematically pretty similar, and deal with our history together with a solid dose of Amsteel black humor. We're looking forward to playing again, seeing some old friends, and playing these new songs alongside some old (and some very old) ones.
All tour dates are listed below too.
American Steel -- 2018 Tour Dates
12/07/18 Albany, CA at The Ivy Room SOLD OUT
12/08/18 Albany, CA at The Ivy Room SOLD OUT w/ Western Addiction
12/14/18 Chicago, IL at The Bottom Lounge w/ The Lawrence Arms SOLD OUT
12/16/18 Chicago, IL at Cobra Lounge War On X-Mas (Matinee Show) w/ Lillingtons (tickets)