an interview with BROTHER ALI + 2 MP3s & a free show
"People think I'm in the independent category by choice."
Brother Ali is a minority, but not in the ways you might expect. First, he's a white rapper in a genre filled with mostly black artists. Second, Brother Ali is an albino.

Ali, who was born Jason Newman, converted to Islam when he was 15. He says that he felt like an outsider among white people, and has never identified with the word "white."

"I was taken in, early on, by black folks," he says. "Those are the people who taught me the things that I needed to know to survive being who and what I am." [NPR]
Brother Ali came up in the same midwest hip hop scene that birthed fellow indie b-boy and Rhymesayers co-owner Slug, making a name for himself through his self-produced and self-released debut Rites Of Passage. On the strength of Rites, Ali signed to Rhymesayers and dropped Shadows On The Sun, followed by the Champion EP and ultimately The Undisputed Truth in 2007. He's not strictly a "booth" rhymer either. He battled and triumphed over freestyle champ and Rhymesayers MC Eyedea at Scribble 2000, and he has logged more than 500 shows on four continents.
Brother Ali will be back in NYC to play a free show at South Street Seaport on Friday, August 1st (8 pm) with notorious DJ Crew The Rub (7 pm). We cornered Ali for a moment before that show as he dropped two pennies on working with Rhymesayers go-to guy Ant, the follow-up to The Undisputed Truth, and why he thinks 50 Cent is ill.
BrooklynVegan: Ant has produced each of your last few records. Is there something about Ant's production that you feel complements your own style/flow? Are there any plans on working with any other producers and if so, who?
Brother Ali: Ant and I have been working together for several years and he's one of my closest friends. Not only do I love his beats but we share a similar outlook on music and life. He's a true producer in the sense that he sees elements of the people he works with as human beings and creates musical beds that allow those things to come out in the work. He has an ability to read people and help them present themselves in a really raw and personal way. There are other producers that I like and respect but I just can't believe that I could have the same creative chemistry with someone I don't really know.
interview continued below...


When can we expect the follow up LP to The Undisputed Truth? Any collaborators? Will Ant be producing?
Everything Ant and I do starts with us making rough 4 track recordings in his basement. That's where we hammer out ideas and expiriment with different styles and attack the work. Once we have a rough outline for the album in the basement, we take it to the studio. We're in the basement phase now. I've been writing a lot about my life before music became my career. Been making some more street shit.
The idea is never to begin the project with the outcome in mind. You limit the creativity when you do it like that. If you start out saying you're going to make a certain kind of album, you hold back on any idea that doesn't match that concept and you're not creating for the moment.
As for right now, Ant is producing the entire album. There's no reason to think it'll be anyone else.
Many MCs have peeled off influences like Rakim, Kool G. Rap, or Jay-Z. Who inspired you to become an MC on a personal level? Maybe a local MC who you battled, your family, etc......
I've been an MC for as long as I can remember. It's the only thing I've ever thought I was born to do. I was going to be an MC whether I could have a career in it or not. I will say that Slug inspired me to push my music to the world because I saw him doing exactly that. When he stepped out as an independent artist in the late 90's, nobody around me had ever done such a thing. He let me know that I could make ends meet as an artist and he inspires me every day to see the new directions that he explores throughout his career.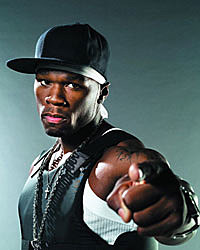 People can't believe I listen to _________.
I think people assume that because I'm an underground independent artist that I must hate or look down on music that's mainstream. That's bullshit. Music is music. Artists are in the positions we're in because of our talent, accesability and business outlets. 50's on the radio and famous but if you listen to his albums you're hearing exactly what NWA was saying. And dude has so much heart and personality. His voice and style and delivery are the shit. You might say that his lyrics aren't the most complex but people said that about Guru or Q-Tip. Music is about feeling and 50 reminds me of that crazy dude you grew up with who's funny and cool if you're cool with him but on the low you're kinda scared of dude cause he's crazy. I got people in Minneapolis like that.
People can't believe I won't listen to _________.
Same thing. People think I'm in the independent category by choice. There's not a rapper alive who doesn't want to be rich and famous. Anyone who tells you they don't is a fucking liar. Everyone who's ever made art wants it to be loved and appreciated and they want to make as much money with is as humanly possible.
On RARE occasion you find dudes like Slug who would rather do it their way than get pushed into some corny shit to get big. They still want to be rich, they'll just only do it their own way. The rest of us are underground because we don't know how to sell out successfully.
Most underground rap has no feeling to it. The cats are creative and they got something to say but their voice and presentation lends itself to me not giving a fuck. I dig cats like MURS, Joell Ortiz, Immortal Technique and Blueprint. Dudes that can rhyme and I feel what they're saying. There's a few more like that, I just wrote the first ones that came to mind.
Who is an MC that has inspired your own live show?
Initially it was KRS-One but nowadays I really have to say that I think Common is the best live MC. His shit is just clean. He sounds and looks right, has crazy energy and his breath and crowd control are the shit. It sounds arrogant but I inspire myself. Those nights where shit is just right and I'm feelin comfortable and my voice and the sound system are cooperating with me. I say to myself "Damn Ali, you're kinda killin shit right now".
Do you ever write songs with a focus on how they come off in the live setting?
I think about the albums overall like "how are we gonna present these songs live when this drops?".
Fatherhood has obviously informed your rhymes, how has it changed you in the way you approach being an MC?
It hasn't. I've always given all I know how to give in my music. If anything it deepened me as a person, which in turn gives me more soul to put in the music.
__________ is totally underrated.
Paul Mooney. Somebody's got to remind white folks that we're human and can be made fun of too.
__________ is totally overrated.
Television. I don't have one in my home.
How does your faith influence your rhymes? What do you think of the school of thought that says the fundamentals of Islam and Hip-Hop clash?
Islam is here to bring out the best of our original human form. It's not a culture, it's here to help us uplift and beautify the culture we have. Hip Hop is the expression of people. It's writing, singing, painting, dancing etc and none of these things are forbidden in the Qur'an.
There's unfortunately a part of our Muslim family that use the name Islam to control people. They find ways to read things into Islam to make the average person doubt themselves, and they use that weakness to gain power over the people. That exists in every part of human life and we as a community aren't above it.
Islam in it's essence is an uplifting force that encourages us to realize the best of who we are. The Qur'an doesn't establish a clergy class in our community and every person is encouraged to learn and make descions for themselves based on God's guidance and the best of our common sense and reasoning. What I get from Islam regarding music is this. We're all the same at our core. If you speak from the heart, the honesty will be undeniable.
Sometimes I just talk shit and have fun with it to. I'm tryin' man.
Top 5 Hip Hop records Ever
It Takes A Nation Of Millions To Hold Us Back - Public Enemy
Death Certificate - Ice Cube
By Any Means Necessary - Boogie Down Productions
The Blueprint - Jay-Z
Straight Outta Compton - NWA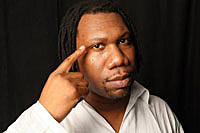 KRS-ONE
Jay-Z
Rakim
Ice Cube
Chuck D
Dr Dre
Hank Shocklee (Bomb Squad)
Pete Rock
DJ Premier
Rick Rubin
"Telephone" - Erykah Badu
"I'll Take Care Of You" - Bobby Blue Bland
"Standin' Round Cryin'" - Muddy Waters
"I Hold No Grudge" - Nina Simone
"My Story" - Jean Grae
"All Night Long (Waterbed)" - Kevie Kev
"Death Letter Blues" - Son House
"Devil Got My Woman" - Skip James
"Dolemite" - Rudy Ray Moore
"A Song For You" - Donny Hathaway
My dream collaboration would be with.....
I want to make an album with ?uestlove. Not a song, I want to make an album with dude. His ear and sensibility with music is incredible. I think we could make some really funky soulful weird shit and I'd learn a lot.
Catch Brother Ali Friday at South Street Seaport @ 8pm for FREE!. All dates....
Brother Ali - 2008 Tour Dates
Aug 1 - South Street Seaport Pier 17 New York, New York
Aug 9 - Tunglid Reykjavik
Aug 12 - Cassiopeia Berlin
Aug 13 - Stadtgarten Cologne
Aug 14 - Waagenbau Hamburg
Aug 15 - Tonimolkerei Zürich, Zurich
Aug 16 - Ampere Munich
Aug 20 - Bla Oslo, Oslo
Aug 22 - Little Vega/Musikkens Hus Copenhagen
Aug 23 - Hip Hop Kemp Festival Prague
Aug 24 - Tavastia - Klubi Helsinki
Aug 30 - Sugar Nightclub Victoria, British Columbia