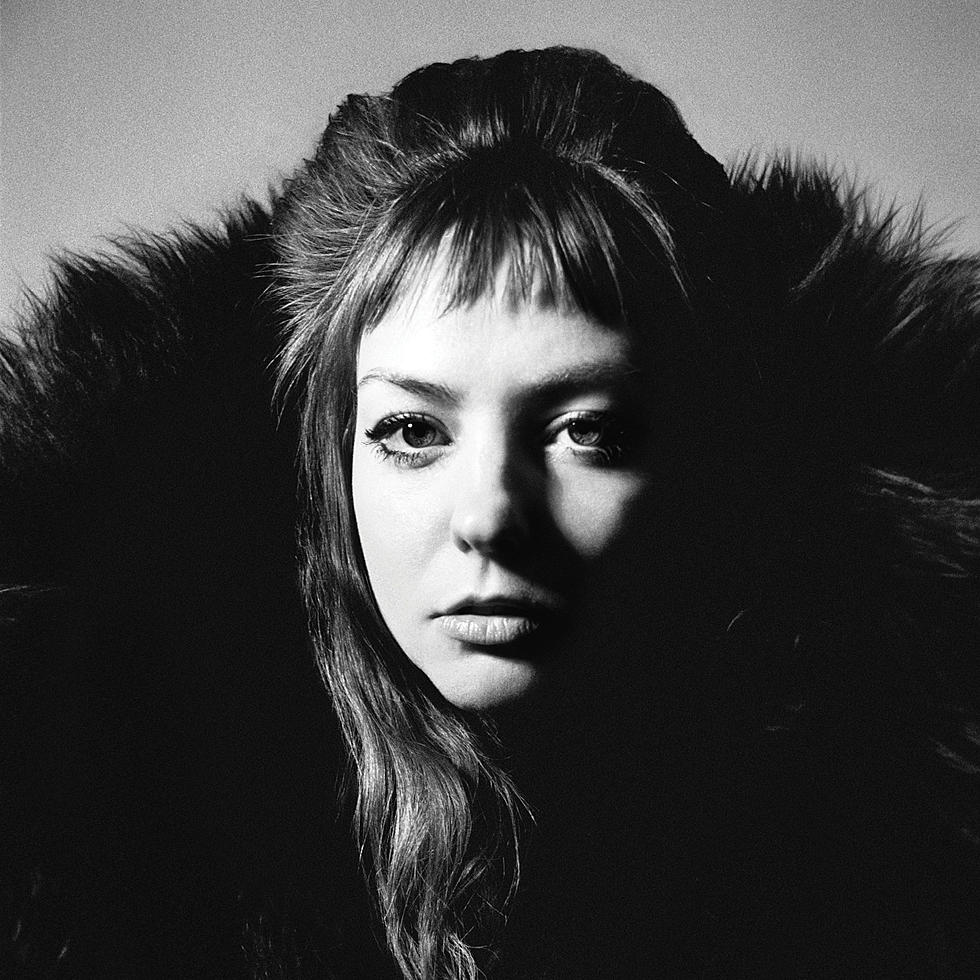 Angel Olsen announces new album 'All Mirrors,' shares title track
As promised, the new Angel Olsen single is finally here, along with a video directed by Ashley Connor. It's a instantly great song, and it's getting us excited to hear what else Angel has in store this year. Watch/listen below.
The song is also the title track off Angel's just-announced album, which comes out October 4 via Jagjaguwar. It's the followup to 2016's My Woman, which we named our favorite album of that year. Here's some background on the album via press release:
In creating All Mirrors, Olsen initially planned to work on a dual record release — a set of raw and real solo songs and a full band version of the same songs — both to be released at once. She recorded the solo version with producer Michael Harris in Anacortes, Washington. There, she was determined to keep it bare bones in order to contrast with the not yet recorded full band record. Soon after that was completed, she began work on the more ambitious, fleshed out version with producer John Congleton, with whom she collaborated on 2014's breakout Burn Your Fire for No Witness, arranger Jherek Bischoff, multi-instrumentalist/arranger/pre-producer Ben Babbitt, and a 14-piece orchestra.

While remaking the album with full production and new collaborators, Olsen developed a new relationship with control, and as she got further into the process, she realized she "needed to separate these two records and release All Mirrors in its heaviest form. . . It was impossible for me to deny how powerful and surprising the songs had become. The truth is that I may have never allowed this much sonic change in the first place had I not already made an account of the same songs in their purest form."
Angel adds, "In every way — from the making of it, to the words, to how I feel moving forward, this record is about owning up to your darkest side, finding the capacity for new love and trusting change even when you feel like a stranger."
The album comes out in a few variants: "Pre Orders from the Secretly Store come on exclusive opaque aquamarine vinyl. The Jagjaguawar limited and exclusive bundle includes the aquamarine vinyl and the All Mirrors 7″ on silver and black splatter vinyl. The 7″ includes two versions of the album's title track: "All Mirrors" album version and "We Are All Mirrors" solo version." Pre-order it here.
The challenge is finding that sweet spot where you both complement each other. It's like a Venn diagram where you have Angel Olsen's circle and Mark Ronson's circle, and who knows quite what the fuck the by-product of that is going to be. It took a bit of convincing to get Angel in, she certainly doesn't usually work or associate in the pop world too much. I mean, I don't think I'm super pop, but to her, I may as well be fucking Max Martin.

She came for the weekend, and by the Sunday we were all good, but on the Friday, I remember she told me, using this expression, 'yeah I was looking down my nose at you, like who's this guy, what's he about?' Saturday, we hit this vibe and wrote a lot of the song on that day, then Sunday I woke up to all these texts and I was like 'oh no, I thought we had something good!' She was like 'I think we should slow it down, I think we should take the vocals on tape and if you want to go for this more druggy, disco thing…' and of course, as a producer and as somebody who's a little bit uptight, my first reaction was this knee-jerk. 'Oh fuck, why's she telling me what to do?' But then you execute these ideas, and you're like ,oh yeah, she was right, this is fucking so much better now., I think that's the producer in me and I think that's just like, growing up in a fairly turbulent household as a kid, you know, anytime something's slightly off or anytime things are changed from the way you need them to be, it can kind of cause a bit of a freak-out. That's why me and King Princess also sometimes come to heads in the studio, we're quite similar in that way.
As mentioned, Angel is also gearing up for a fall tour with Vagabon, including NYC-area shows on 10/30 at Asbury Lanes and November 22 & 23 at Brooklyn Steel (tickets). She also added a show in Saxapahaw, NC to her North American tour and announced a Europe/UK tour for 2020. All dates are listed below.
Tracklist
1. Lark
2. All Mirrors
3. Too Easy
4. New Love Cassette
5. Spring
6. What It Is
7. Impasse
8. Tonight
9. Summer
10. Endgame
11. Chance
Angel Olsen – 2019/2020 Tour Dates
Mon. Oct. 28 - Saxapahaw, NC @ Haw River Ballroom &
Wed. Oct. 30 - Asbury Park, NJ @ Asbury Lanes *
Thu. Oct. 31 - Philadelphia, PA @ Franklin Music Hall *
Fri. Nov. 1 - Washington, DC @ Lincoln Theatre *
Mon. Nov. 4 - Atlanta, GA @ Variety Playhouse *
Tue. Nov. 5 - New Orleans, LA @ Civic Theatre *
Thu. Nov. 7 - Austin, TX @ Stubb's (Levitation) *
Fri. Nov. 8 - Dallas, TX @ Granada Theater *
Sat. Nov. 9 - Oklahoma City, OK @ The Criterion *
Sun. Nov. 10 - Lawrence, KS @ The Granada *
Tue. Nov. 12 - Minneapolis, MN @ First Avenue *
Wed. Nov. 13 - Madison, WI @ The Sylvee *
Thu. Nov. 14 - Chicago, IL @ The Riviera Theatre *
Fri. Nov. 15 - Detroit, MI @ Royal Oak Music Theatre *
Sat. Nov. 16 - Toronto, ON @ Queen Elizabeth Theatre *
Mon. Nov. 18 - Montreal, QC @ mTelus *
Tue. Nov. 19 - Boston, MA @ Royale *
Fri. Nov. 22 - Brooklyn, NY @ Brooklyn Steel *
Sat. Nov. 23 - Brooklyn, NY @ Brooklyn Steel ^
Mon. Dec. 2 - Phoenix, AZ @ The Van Buren *
Tue. Dec. 3 - San Diego, CA @ The Observatory North Park *
Thu. Dec. 5 - Los Angeles, CA @ Palace Theater *
Fri. Dec. 6 - Los Angeles, CA @ Palace Theater #
Sat. Dec. 7 - Oakland, CA @ Fox Theater *
Mon. Dec. 9 - Portland, OR @ Roseland *
Tue. Dec. 10 - Vancouver, BC @ The Orpheum Theatre *
Wed. Dec. 11 - Seattle, WA @ Moore Theatre *
Fri. Dec. 13 - Salt Lake City, UT @ The Depot *
Sat. Dec. 14 - Denver, CO @ The Gothic Theatre *
Sun. Dec. 15 - Denver, CO @ The Gothic Theatre *
Thu. Jan. 23 - Lisbon, PT @ Capitólio
Fri. Jan. 24 - Porto, PT @ Hard Club
Sat. Jan. 25 - Madrid, ES @ Sala BUT
Sat. Jan. 26 - Barcelona, ES @ Sala Razzmatazz
Tue. Jan. 28 - Geneva, CH @ Festival Antigel
Wed. Jan. 29 - Munich, DE @ Kammerspiele
Thu. Jan. 30 - Berlin, DE @ Huxleys Neue Welt
Fri. Jan. 31 - Copenhagen, DK @ Vega
Sat. Feb. 1 - Oslo, NO @ Rockefeller
Mon. Feb. 3 - Stockholm, SE @ Vasateatern
Tue. Feb. 4 - Gothenburg, SE @ Pustervik
Wed. Feb. 5 - Hamburg, DE @ Gruenspan
Thu. Feb. 6 - Amsterdam, NL @ Paradiso
Fri. Feb. 7 - Antwerp, BE @ De Roma
Sat. Feb. 8 - Paris, FR @ La Cigale
Mon. Feb. 10 - Bristol, UK @ SWX
Tue. Feb. 11 - London, UK @ Eventim Apollo
Thu. Feb. 13 - Manchester, UK @ O2 Ritz
Fri. Feb. 14 - Glasgow, UK @ Barrowland Ballroom
* = w/ Vagabon
^ = w/ Madi Diaz
#= w/ Rodrigo Amarante
&= w/ Lean Year