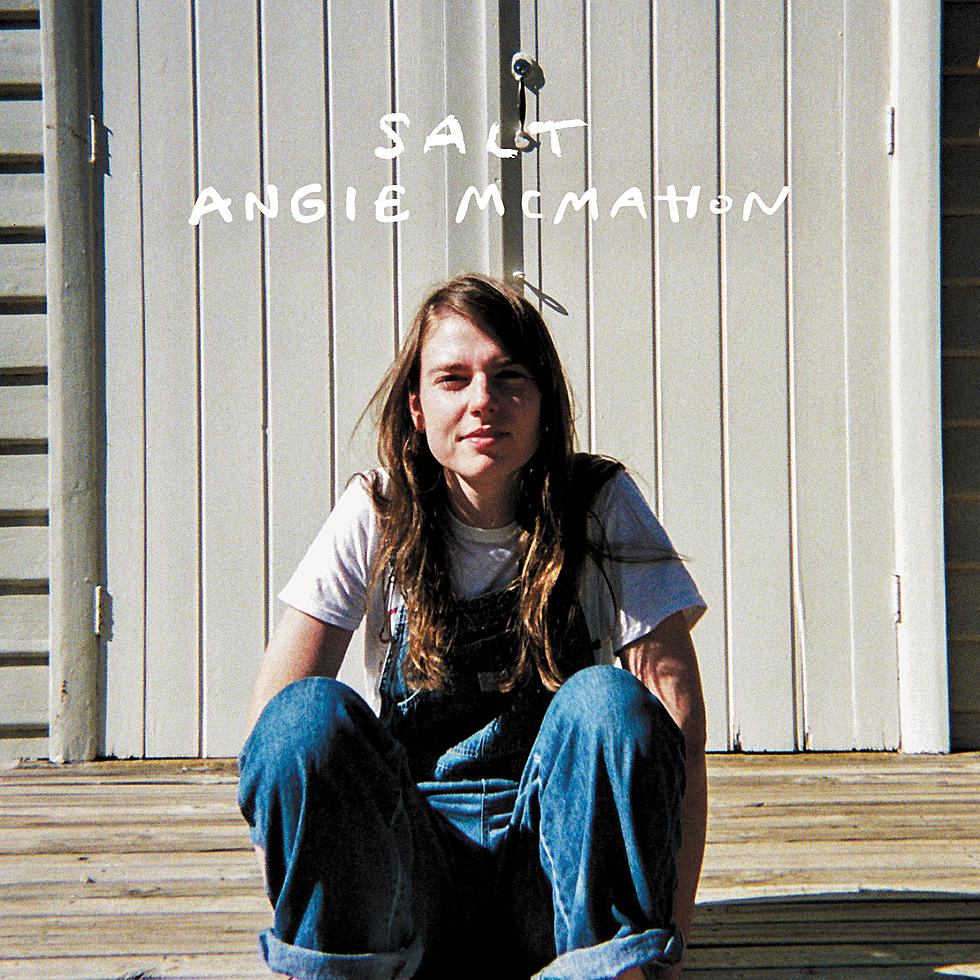 Angie McMahon announces debut album, touring (stream "And I Am A Woman")
Australian singer/songwriter Angie McMahon has been on the rise lately, and now she announced her debut album, Salt, due July 26 via Dualtone/AWAL Recordings. It features her the recent singles she'd been rolling out, including "Pasta," "Missing Me," "Keeping Time," and the standout "Slow Mover," as well as the brand new "And I Am A Woman," which premieres in this post. Angie says:
This song started as a heated conversation, but I had to finish it on my own and make it into music, because I didn't feel like talking, I felt like yelling. I wanted the hurting to be obvious.

There are all these things that our society teaches us about bodies, spaces, choices, feelings, safety, that we have to question and unlearn and do better with.

Sometimes I can't articulate my sadness and my anger, and I want to do better at expressing myself when it comes to the language of equality and change.

I loved writing this, because I didn't have to hold anything in.
It's a very powerful song, and as is often the case with Angie McMahon, her highly emotive voice sells it on first listen. Check it out below.
Angie is also touring, including solo acoustic shows in LA, NYC, and at Newport Folk Fest, and a run opening for Hozier (including his five Hammerstein Ballroom shows in November).
Her solo acoustic NYC show happens July 31 at Rockwood Music Hall (tickets). All dates are listed below.
Tracklist
Play The Game
Soon
Keeping Time
Slow Mover
Missing Me
Push
Pasta
Standout
Mood Song
And I Am A Woman
If You Call
Angie McMahon -- 2019 Tour Dates
July 15 - Hotel Cafe - Los Angeles, CA+
July 26 - Newport Folk Festival - Newport, RI+
July 31 - Rockwood Music Hall - New York, NY+
November 3 - Chicago Theatre - Chicago, IL*
November 7 - Akron Civic Center - Akron, OH*
November 9 - Turning Stone Event Center - Verona, NY*
November 10 - Auditorium Theatre - Rochester, NY*
November 12 - Boch Center - Boston, MA*
November 15 - Foxwoods Resort - Mashantucket, CT*
November 16 - Sands Bethlehem Events Center - Bethlehem, PA*
November 18 - The Anthem - Washington, DC*
November 21 - Hammerstein Ballroom - New York, NY*
November 22 - Hammerstein Ballroom - New York, NY*
November 23 - Hammerstein Ballroom - New York, NY*
November 25 - Hammerstein Ballroom - New York, NY*
November 26 - Hammerstein Ballroom - New York, NY*
+ solo, acoustic
* with Hozier