Animal Collective streaming their new album in a Baltimore airport right now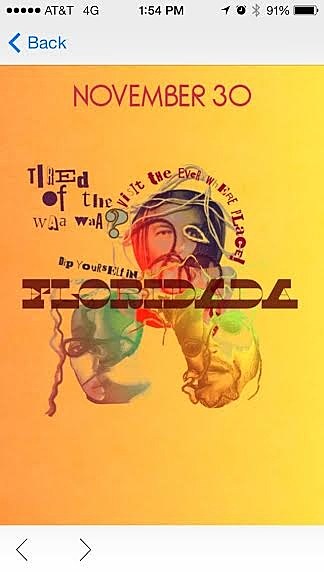 Animal Collective had been saying their new album is on the way, and though they've yet to announce it officially they're actually streaming it on loop on the radio in Baltimore's BWI Airport RIGHT NOW (seriously). BV writer Tatiana Tenreyro was in the airport and Shazamed it, which revealed that the album is called Floridada and hints that something is coming Monday, November 30 (screenshots above, larger ones below). The full text on the cover says, "Tired of the waa waa? Visit the everywhere place! Dip yourself in Floridada."
Update: As a commenter points out, Avey says the album is not called 'Floridada,' just one of the songs.
Update 2: The album is called Painting With, it's due out in February, and "FloriDada" is out now. Check it out here.
Avey's sister Abby Portner commented an emoji on it, and then Avey Tare responded with his own pic:
Matt says the album's streaming in the airport until about 6 PM.

---