Arcade Fire, Jay-Z & President Obama @ the Obama Staff Ball (pictures & text by Bao Nguyen) (and the setlist)
words & photos by Bao Nguyen
...this was the Obama Staff Ball - the final official event put on by the Presidential Inauguration Committee. Arcade Fire and Jay-Z preformed. The actor Kal Penn, who everyone in the crowd knew as 'Kumar' took the stage. He was a surrogate for the campaign so he spent his time on stage outing by name all the staffers who 'tried to kill him' by texting while driving through snowbanks.
Vice-President Joe Biden and his wife Jill made an appearance and then President Barack Obama and First Lady Michelle Obama took the stage. The new president said something to the effect of,"You guys are great." To which someone next to us said,"Hire me!" Hm. Seems to be a theme developing. Free beer dude. [Mediabistro]
The culmination of my past six months of work on the Obama campaign resulted in an amazing night. The Obama Staff Ball, which was also the last official Inaugural event, was held last night (1/21) at the DC Armory. The crowd of about 4,000 people included Obama staff and their lucky 'plus ones'. There was an inspiring speech by President Obama and musical performances by both Arcade Fire and Jay-Z. Frankly, I could not ask for a better ending to my campaign experience. It was especially humbling to hear Win Butler constantly thank us for all the hard work we put into the campaign, telling us they were especially honored to have been asked to play this event. I will not bore you with the details of my life on the campaign, but suffice to say it has been the most memorable experience of my life. It's an experience that cannot be matched and we are reminded that we are in a sort of limbo everyday now that it's all over. As Win humorously remarked in the middle of the concert, "This is the funnest party I've been to for people who have all just lost their jobs".
By the time Jay-Z came on, I was mostly too busy having fun to remember I had a camera, so he's not in many pictures. Check out all of them, and Arcade Fire's setlist, below...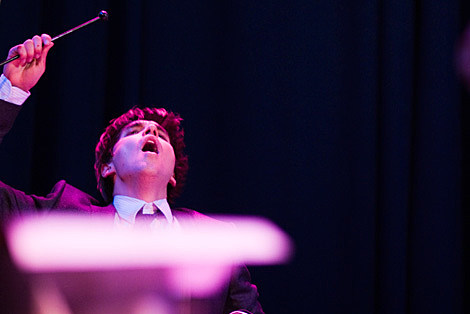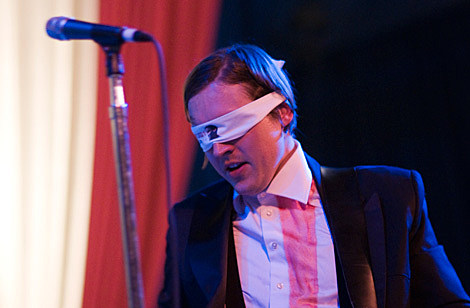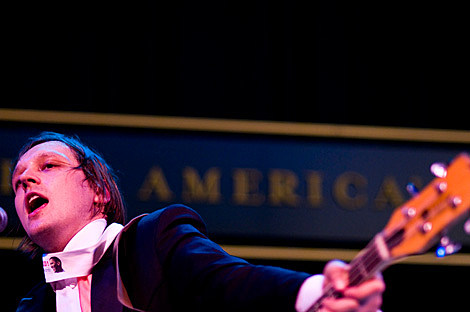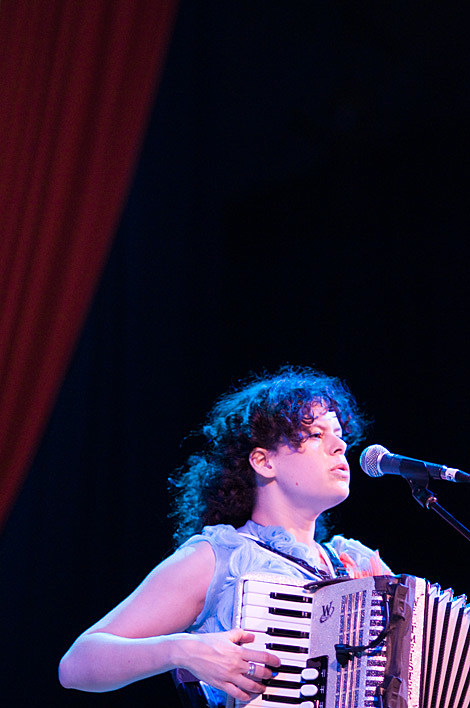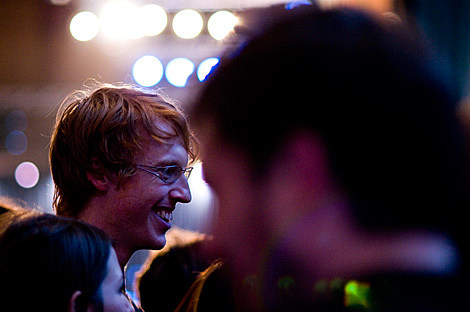 Arcade Fire Setlist:
Wake Up
Neighborhood #2 (Laika)
Intervention
Neighborhood #1 (Tunnels)
No Cars Go
Haiti
Keep the Car Running
Born in the USA (Bruce Springsteen Cover)
Neighborhood #3 (Power Out)
Rebellion (Lies)