Art Brut (night 5) & Jeffrey Lewis & Keith TOTP @ Mercury Lounge in NYC – pics (the residency is over)
DC comics and chocolate milkshake
Some things will always be great
DC comics and chocolate milkshake
Even though I'm 28
DC comics and chocolate milkshake
I guess I'm just developing late
DC comics and chocolate milkshake
I never got over that amazing taste
Friday, June 5th, marked the end of Art Brut week here in NYC. The UK band played the tiny Mercury Lounge on Monday, Tuesday (6/2), Wednesday, Thursday, and Friday. Friday's lineup was my favorite. Openers were Keith TOTP and Jeffrey Lewis who reads from comic books that he draws about his songs as he plays. Speaking of comic books, Art Brut also paid a visit to DC Comics headquarters while they were in town. More pictures and the setlist from the Friday show, below...


DJ Eamon Hamilton (BrakesBrakesBrakes)..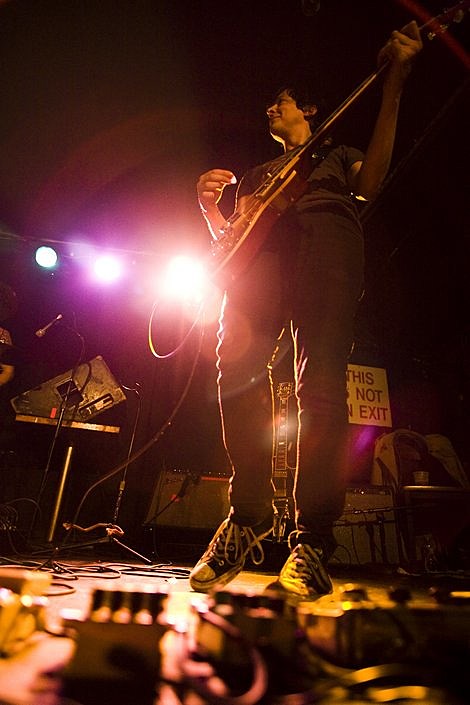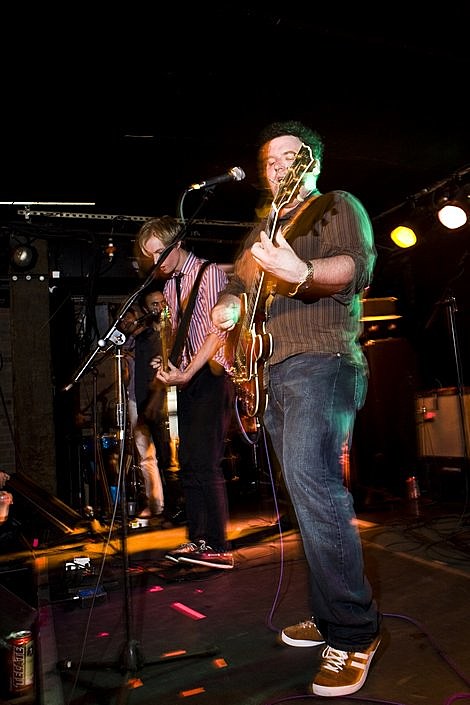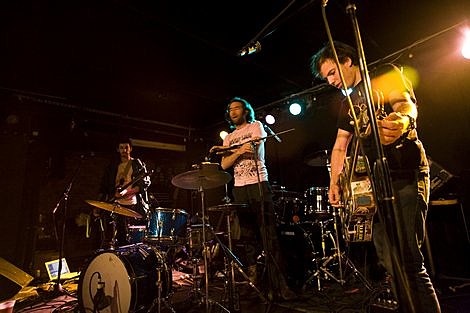 The story of how Jeffrey Lewis found a red hand and was picked-up by a busload of nuns who thought it was the hand of the devil that needed to be killed but ended up to be the hand of a 11-handed monster that killed people. The monster killed all the nuns and spared Jeffrey Lewis' life in exchange for Jeffrey to be his right hand.