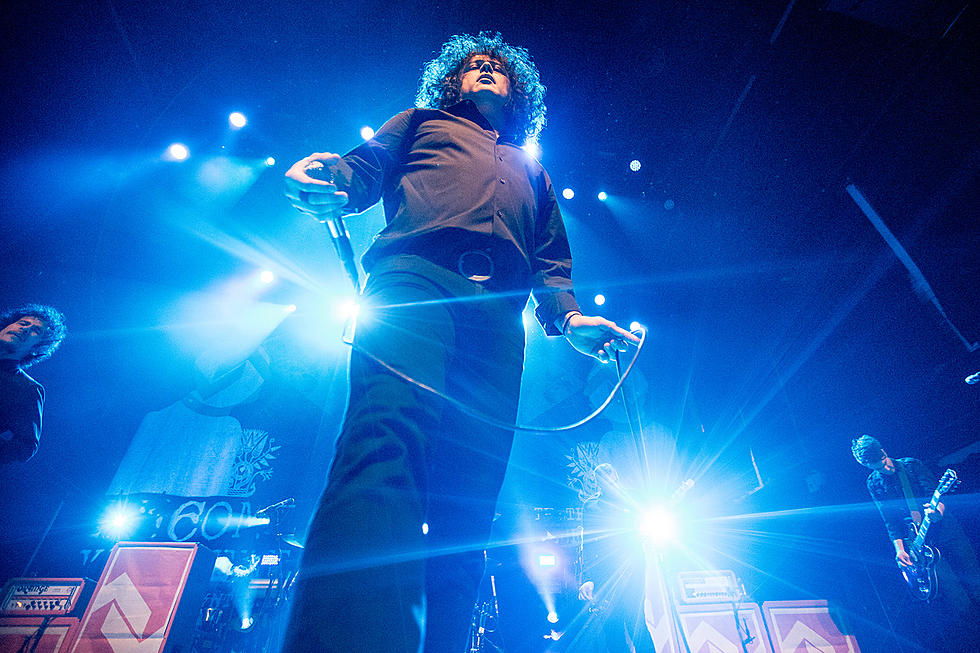 ATDI's Cedric Bixler-Zavala posts video of Scientologist allegedly talking about Danny Masterson rape case
photo by Amanda Hatfield
At the Drive In frontman and The Mars Volta vocalist Cedric Bixler-Zavala has often spoken out against Masterson on social media -- Chrissie Carnell-Bixler, who he is married to, accused Masterson of rape, and has sued him and the Church of Scientology, along with three other women, over stalking and intimidation they say they experienced after making accusations. Cedric also referenced Masterson in "Incurably Innocent" from ATDI's 2017 album in•ter a•li•a, a song he described as being about "sexual abuse and being able to finally speak out." Now, for the first time since Masterson's arrest, Cedric has addressed the issue again on social media. He posted two Instagram videos that you can view below:
In a comment on that post, Cedric adds:
FEEL FREE TO POST THIS. FEEL FREE TO @ OTHER SCIENTOLOGY CELEBRITIES. LISTEN CLOSELY AS HE ADMITS MEMBERS ARE LEAVING NOW. THIS IS NOT RELIGIOUS BIGOTRY. MORE IMPORTANTLY LETS FIND OUT WHAT NEWS OUTLETS ARE NOT RUNNING THIS.
And here is the other one:
As he points out, Cedric found the videos on former Village Voice editor Tony Ortega's website The Underground Bunker, in a post by contributor Rod Keller. Tony has been covering Scientology since 1995 and is the one who broke the Danny Masterson story to begin with, as he recently discussed in a new interview with Variety.
Chrissie also made a new post to Instagram. She shared a live video of The Mars Volta performing "The Malkin Jewel," with the caption, "The Vermin will be named in time..." followed by a string of rat emoji.