ATP NYC — day 1 pics, review & setlists (Frank Ocean, Philip Glass & Tyondai Braxton, Lightning Bolt & more)
Phillip Glass & Frank Ocean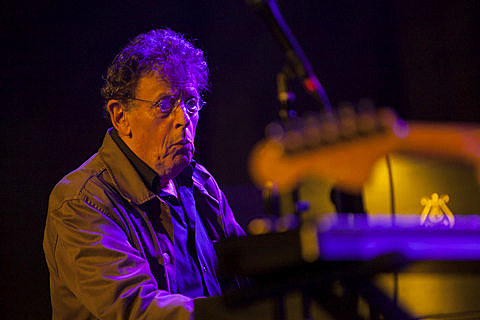 The first ATP NY festival within New York City limits, also known as "I'll Be Your Mirror USA", kicked off Friday night (9/21) at Pier 36 in Manhattan. The opening night featured a typically eclectic mix of acts: comedians Kurt Braunholer, Hannibal Buress and Janeane Garofalo, and musicians Lightning Bolt, Edan the DJ (filling in for Lee Ranaldo And Leah Singer, who canceled for "unresolvable technical issues"), Philip Glass and Tyondai Braxton (they played together), and Frank Ocean. Glass (piano) and Braxton (guitar, then synth) kept their set on the short side, performing Glass's "Étude No. 1" followed by No. 2 and No. 10 (which elicited cheers from the audience when announced). Quite a few people no doubt came just for the Glass performance, perhaps as a companion to his Einstein on the Beach opera currently running at BAM, but those same people seemed open to the following set by Frank Ocean (who had plenty of his own devotees in the house). Ocean, backed by a rich-sounding four-piece, played his way through a mostly Channel Orange set, with some Nostalgia/ultra songs thrown in and new opening track "Summer Remains." His songs, crisp on record, lend themselves to a live-band staging and the musicians dug into the grooves adding some supremely funky moments to the already hooky tracks. You can see his full setlist below.
The organizers did their best to give Pier 36, an expo space on the East River, a cozy feel for the festival. The two-stage set up features one platform outside, facing away from the FDR highway and surrounded by food trucks and porta potties. Inside, the massive hall was outfitted with a layer of carpet and couches and chairs along the walls for those needing a rest (this weekend's schedule runs 12 hours each day). Along the water, the Queen of Hearts (with a movie screen on board) was docked next to another outdoor area out back. Movies run all day, and there are beanbags in there, but you might want to stay away if you get seasick easily.
One girl we talked to in the crowd was in town from the UK and bought tickets just to see Frank Ocean for the first time. But she got there in time to see Lightning Bolt who, like the rest of the music before Frank on the bill, she ended up despising. Kudos to ATP for even getting her in front of a noise rock band though.
ATP day two, which fest co-curator Greg Dulli's band the Afghan Whigs is co-headlining along with The Roots, is already underway. Check out the slightly-outdated schedule HERE, and a picture of the current schedule (which you can print) below. Schedules are also available at the door, AS ARE TICKETS.
More pictures from day one, and Frank's full setlist, below...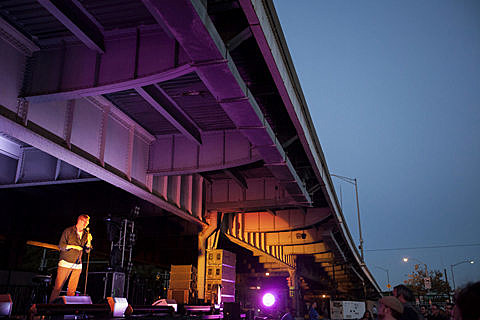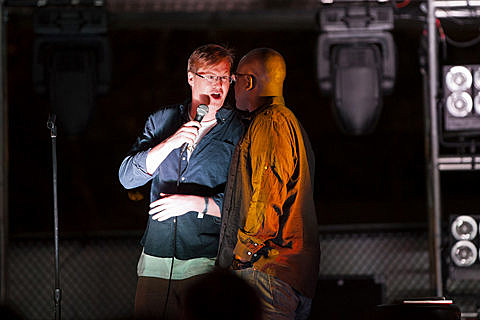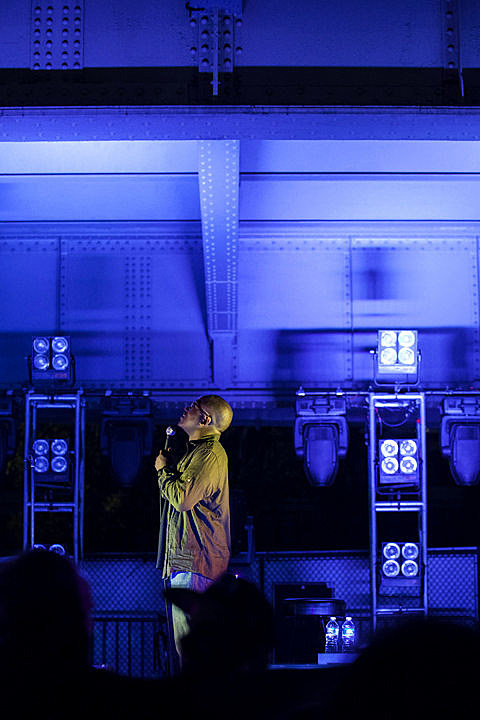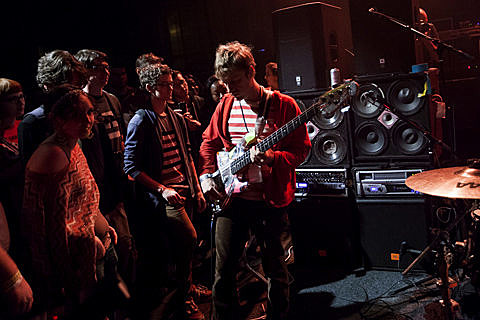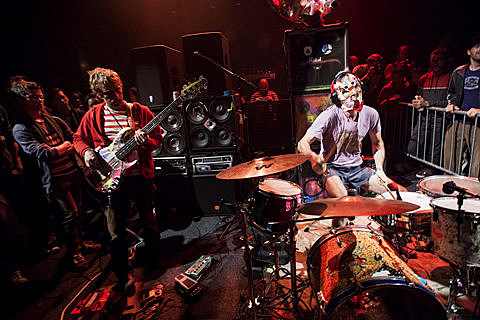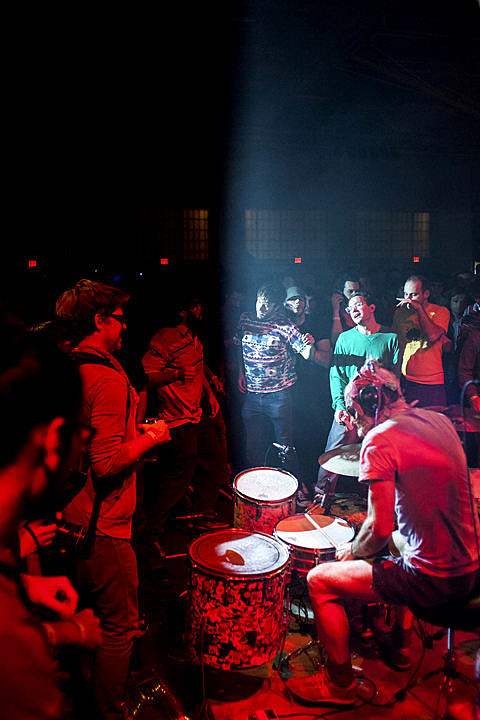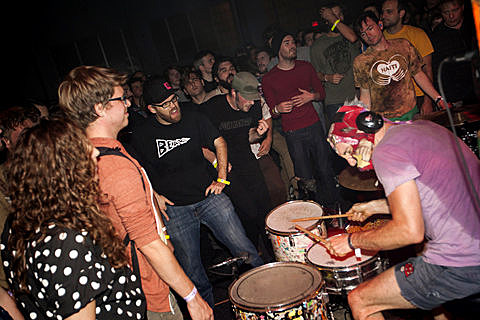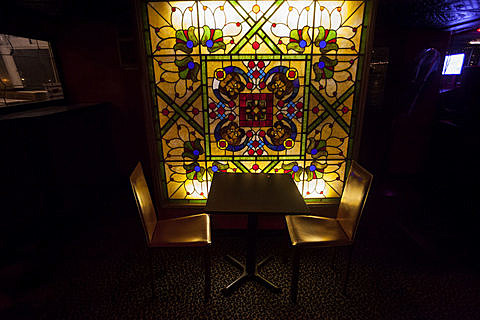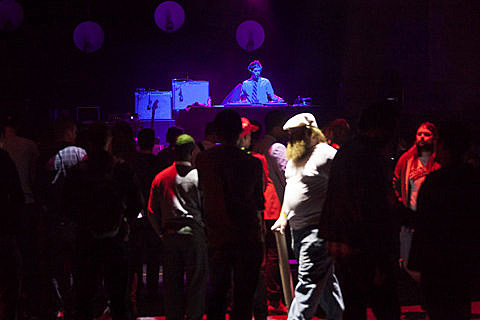 Philip Glass and Tyondai Braxton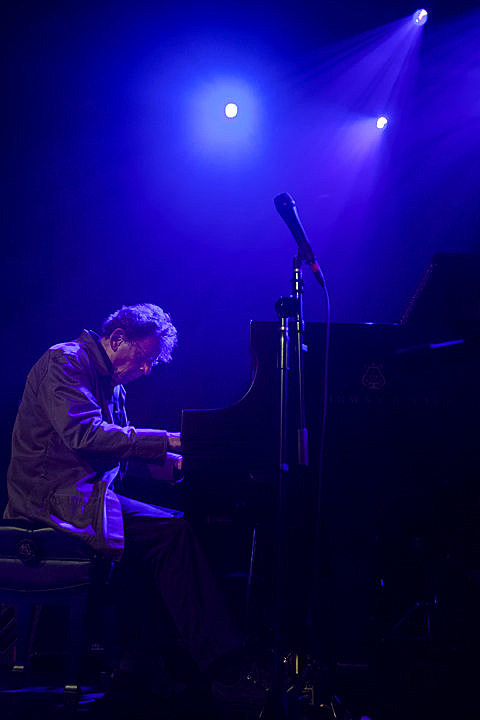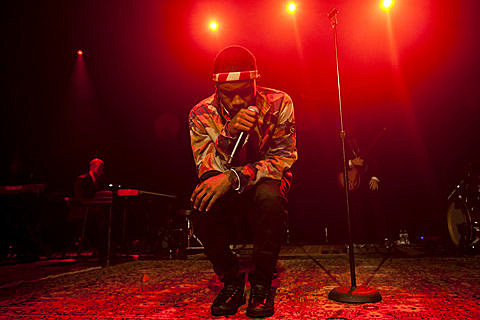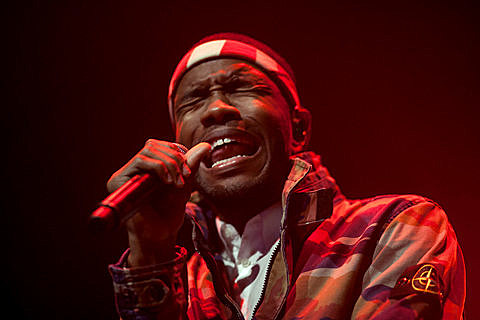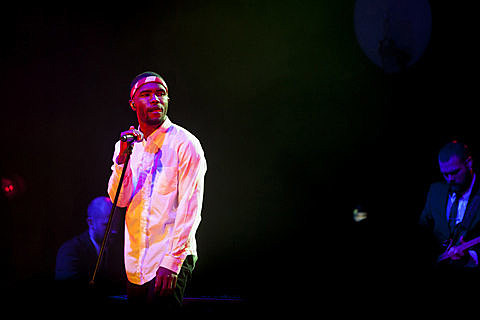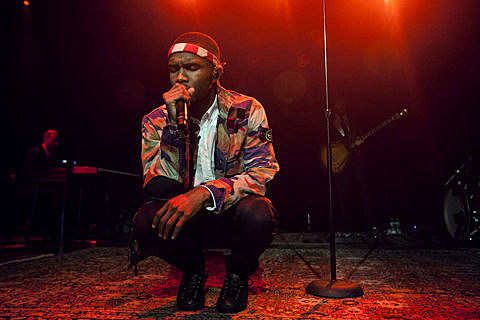 Frank Ocean setlist
1. "Summer Remains"
2. "Thinking Bout You"
3. "Forrest Gump"
4. "Sierra Leone"
5. "Crack Rock"
6. "Swim Good"
7. "Strawberry Swing"
8. "Lovecrimes"
9. "Novacane"
10. "Pyramids"