Austin City Limits 2011 — Day 3 in pics (Arcade Fire, Walkmen, DFA1979, Manu Chao & more)
Timothy S. Griffin
photos by Tim Griffin
Arcade Fire / The Walkmen

The 10th annual Austin City Limits festival came to a close on Sunday with a headlining set by Arcade Fire (who also taped an edition of Austin City Limits the TV show one day earlier). It was a rough year for some attendees. I'm talking about smokers. Austin Statesman posted the following before the weekend:
We welcome all the people and music artists attending this year's Austin City Limits Music Festival. It's a special year for the music festival, which is celebrating its 10th anniversary. The talent this year is incredible, with headliners Kanye West, Stevie Wonder and Arcade Fire, as well as local favorites such as Asleep at the Wheel.

Before we get this party started, we must advise attendees that the Austin Parks Department has banned smoking at all Austin parks, greenbelts, trails and golf courses. That includes Zilker Park, site of the festival.

We realize that a smoking ban might be an inconvenience for some. But it is necessary to keep everyone safe. So please have fun at the events, which run today through Sunday, but leave the cigarettes, cigars, pipes -- or whatever else one might be smoking -- behind. (The ban also prohibits wood or charcoal grilling in Zilker and other parks.)

Smoking was allowed at previous ACL festivals, but this year is different. This year, Central Texas is dealing with wildfires that have killed two people, destroyed about 1,500 homes and burned tens of thousands of acres in Bastrop County, Steiner Ranch, Pflugerville and other Central Texas communities. In Austin, city firefighters responded to 469 brush fires from January through July. Cigarettes caused about a fourth of those fires, officials said. [Austin Statesman]
I don't know how many people obeyed that, but it's safe to say that ACL was fire free. In fact, much to the delight of many, it actually rained a bit on Friday and Saturday. Pictures from Sunday continue, with Arcade Fire's setlist, below...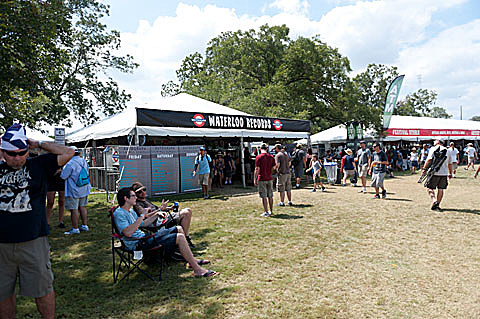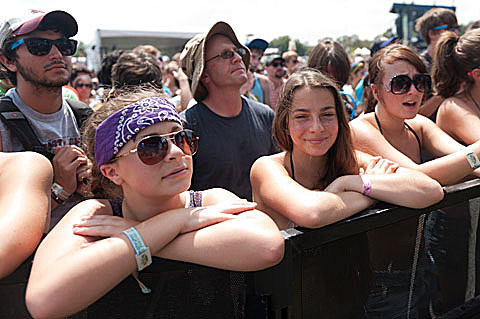 Yellow Ostrich
Little Hurricane
Mariachi El Bronx
Social Distortion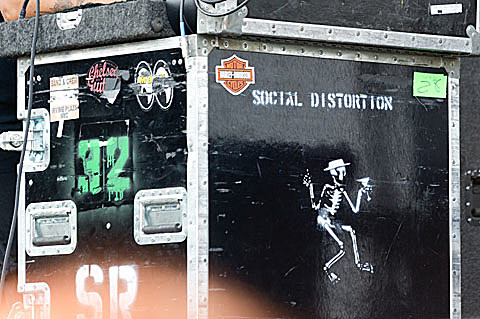 We Are Augustines
Dale Earnhardt Jr. Jr.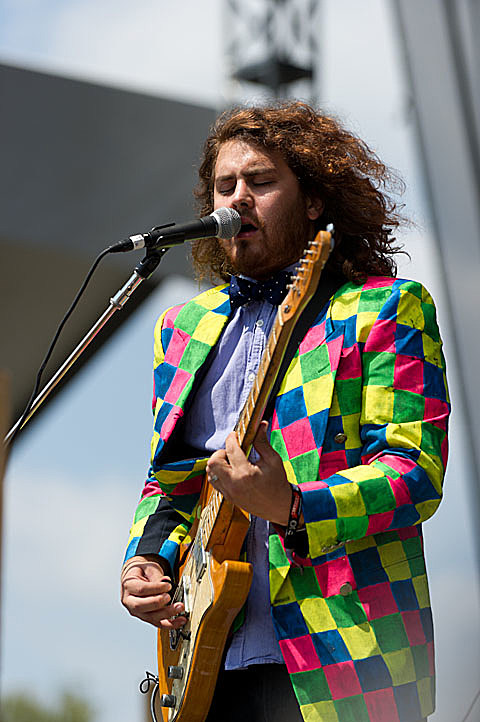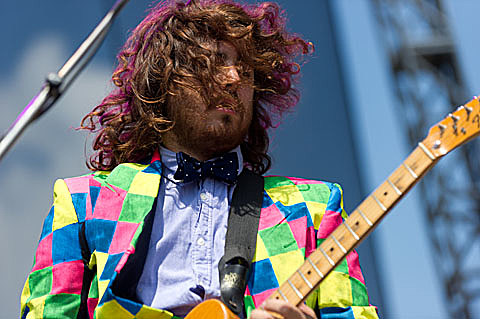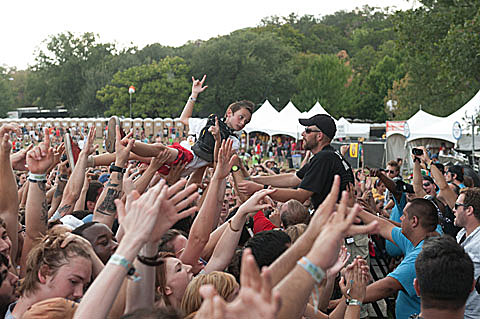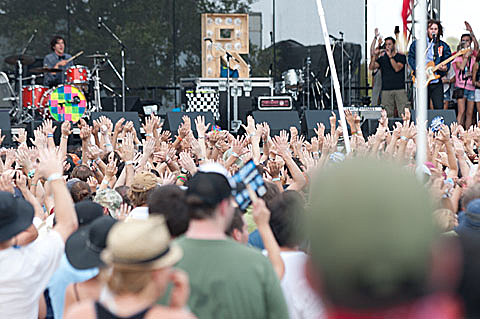 The Head and the Heart
The Walkmen
Bomba Estereo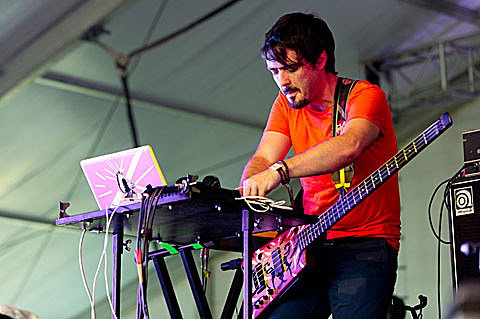 DFA 1979
Manu Chao
Hayes Carll
Empire of the Sun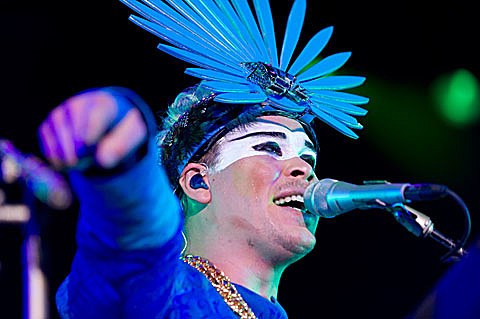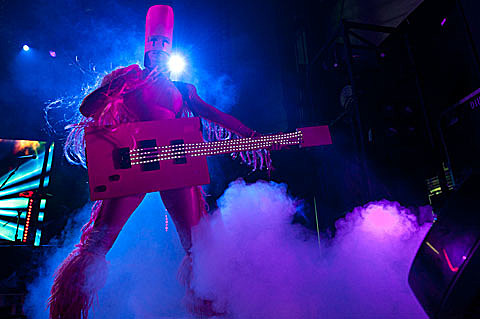 Arcade Fire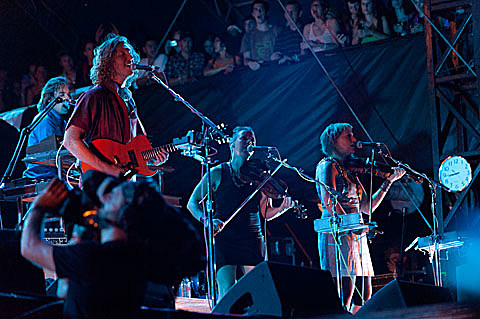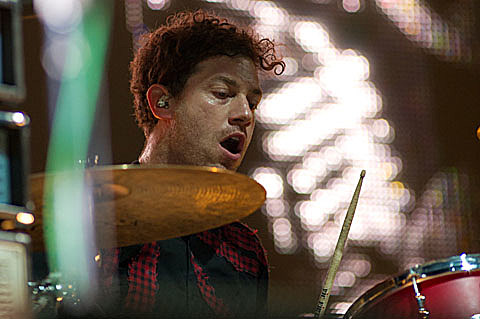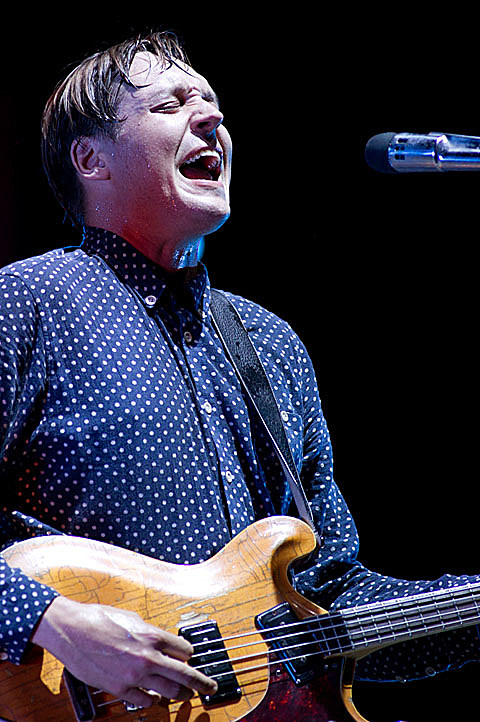 Arcade Fire Concert Setlist at Austin City Limits 2011
September 18, 2011
Ready to Start
Keep the Car Running
No Cars Go
Haïti
Rococo
Speaking in Tongues
Intervention
Wake Up
Neighborhood #2 (Laika)
The Suburbs
The Suburbs (Continued)
Month of May
Neighborhood #1 (Tunnels)
We Used to Wait
Neighborhood #3 (Power Out)
Encore:
Rebellion (Lies)
Sprawl II (Mountains Beyond Mountains)
--