Austin Psych Fest: Day 2 in pics (Deerhunter, Boris, Black Mountain, Kaleidoscope, Man or Astroman? ++ more)
Timothy S. Griffin
photos by Tim Griffin
Deerhunter/Kaleidoscope/Man or Astroman @ APF 4/27/2013

Deerhunter took a long time setting up, and a long time scuffling through a needlessly elaborate twinkle-rock atmospheric intro, but at their peak they've got an impeccably sharp sound that cuts through the self-conscious drone from the rest of the weekend. Imminent new album Monomania mixed in with enough old favorites to keep the unfamiliar material from sounding too austere.

The star of the show was, as usual, Bradford Cox, the effusive, easily annoyed frontman at the center of the band's artistic posture. Sometimes we get the pensive, pissed-off Bradford who rips through the set as fast as possible. Other times you get the casual, extremely talkative Bradford who keeps things as unpredictable as possible. The latter showed up Saturday wearing a dress and wig.

At one point, upon hearing their van's car alarm going off, he casually retorted, "Hey, this is a psychedelic festival, let's just jam on that." Sure enough, he and his band used that bleat to launch into a beautiful stargazing instrumental. It was as impressive as it was funny, and certainly not something you're going to see every night.

That's the beauty of having a guy like Bradford Cox around. - [Austin Chronicle]
Spirits at Day 2 (4/27) of Austin Psych Fest were literally dampened, a little, with an shower that interupted Os Mutantes' set, but the rain couldn't wash away the good vibes at Carson Creek ranch, especially with a line-up that also included Deerhunter, Boris, Black Mountain, Man or Astroman? and Black Mountain, to name just a few. Saturday also welcomed '60 cult band Kaleidoscope (best known for minor hit "Flight from Ashiya") whose Psych Fest appearance was part of the band's first-ever U.S. tour:
Backed by a all-star band that included Rob Campanella from Brian Jonestown Massacre along with Nick Castro and Christof Certik from the Young Elders, Daltrey unloaded a treasure chest of vintage, late-Sixties British psychedelia. If the setup and line checks took longer than normal, it was only because the band had a passion for getting the sound and feel just right. Even the vintage keyboards rang with authenticity. - [Austin Chronicle]
That Kaleidoscope tour didn't hit NYC unfortunately but Boris and Man or Astroman? will both be here soon. A set of photos from Day 1 are HERE and you can check out more shots from Day 2 below.

--
Wall of Death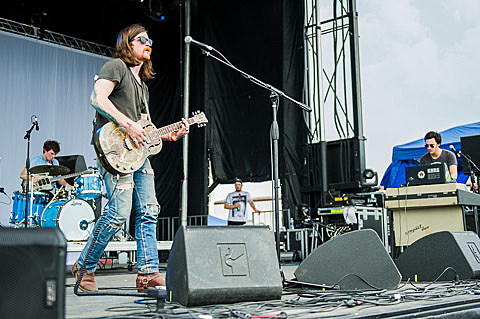 Night Beats
Holydrug Couple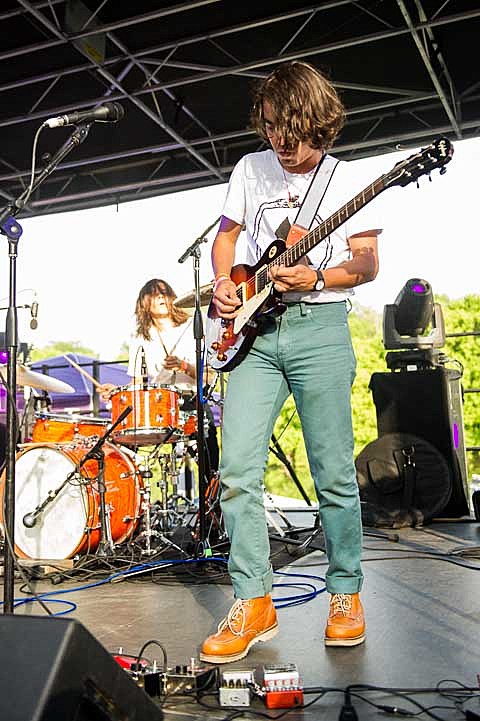 Boris
Kaleidoscope
Black Mountain
Man or Astro-man?
Os Mutantes (during soundcheck before the rain)
Deerhunter
Spectrum