Austin Psych Fest: Day 3 in pics (Moving Sidewalks, Goat, Roky Erickson, Black Angels, Clinic, Deap Vally & more)
Timothy S. Griffin
photos by Tim Griffin
Goat / Deap Vally / Moving Sidewalks at Austin Psych Fest Day 3 - 4/28/13

Sunday was also about giving credence to the forbears of pysch-rock. Roky Erikson put on an energetic show to a loving and enthusiastic audience. The main attraction, and headliners for the fest, were the Moving Sidewalks featuring Billy Gibbons of ZZ Top. Any time one can catch Gibbons, it's worth paying attention, but unfortunately it seemed like some members of his old band hadn't played since the 1960s. Gibbons's familiar growl and deft guitar work did make up for most of it.
...
Sweden's Goat had the unfortunate slot coinciding with the second half of the Black Angels, but neither the crowd or the band seemed to notice. Dressed as gypsy druids, the band played a sort of jam-pysch rock with insane energy. The band wore masks, but the two female leads stole the show, euphorically jumping and singing throughout each song. [Austinist]
Austin Psych Fest wrapped up its 2013 festival at its new home of Carson Creek Ranch last Sunday (4/28). The third, and final, day of the fest included sets by Billy Gibbons' pre-ZZ Top band Moving Sidewalks, Swedish psych freakout group Goat, former 13th Floor Elevators frontman Roky Erickson, The Black Angels, Black Angels collaborator/tourmate Rishi Dhir's project Elephant Stone, Clinic, King Khan & BBQ, White Fence, Deap Vally and more.
In case you haven't been keeping up with our Psych Fest coverage, pictures of day 1 are HERE and pictures of day 2 are HERE. More of day 3 below...

---
St James Society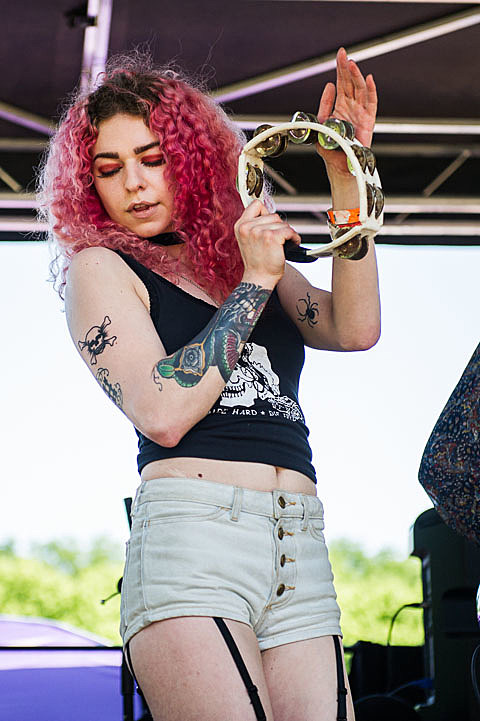 Elephant Stone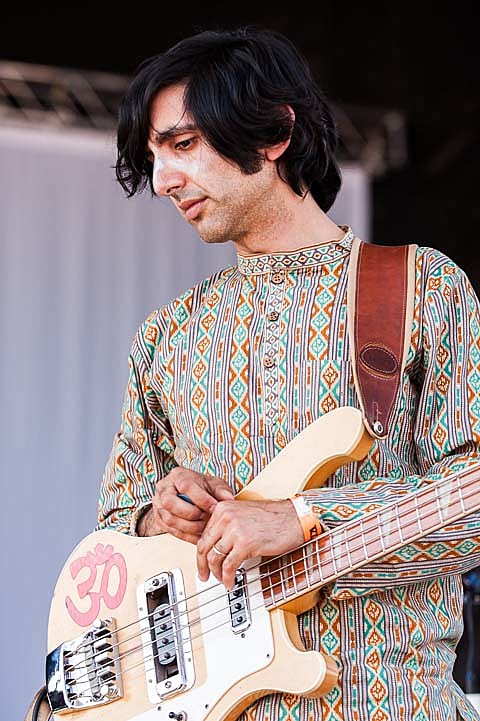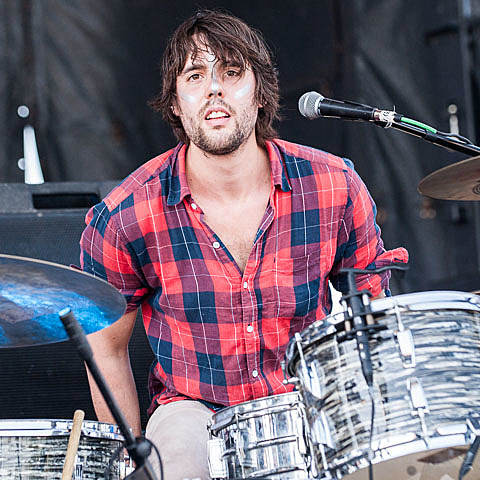 White Fence
King Khan & BBQ Show
Deap Vally
Roky Erickson
The Black Angels
Goat
The Growlers
Moving Sidewalks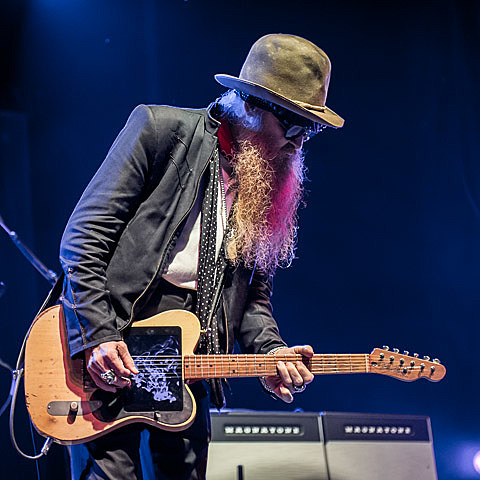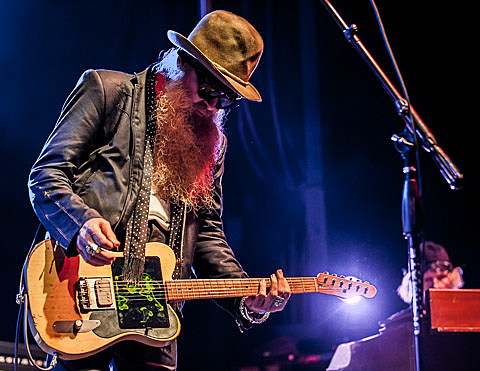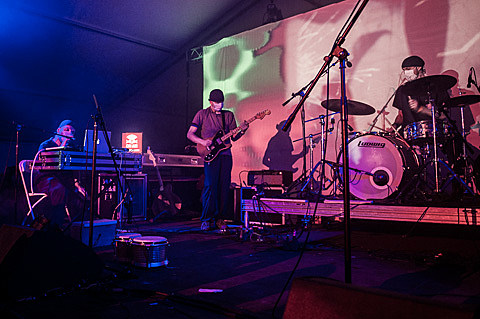 Clinic