Autolux played ATP & Outside Lands (pics, video), updated 2009 Tour Dates (NYC Monday & Tuesday w/ Sleepy Sun)
photos by Chris Graham
After six years retooling its sublime noise and handling its tortured business, Los Angeles art-rock trio Autolux is releasing its highly anticipated Transit Transit in January. Now it just has to settle on who's going to release the full-length, which is finished.

"We're not signed right now, and all the labels we're talking to don't want to put it out in the fourth quarter," explained titanium-enhanced drummer Carla Azar. Wired.com caught the band on the road to the Outside Lands Music & Arts Festival in San Francisco, the first stop on Autolux's national tour. "Decision on a label has been tough for us, because we've maintained ownership of our music, and we'll be giving that up."
Fresh from All Tomorrow's Parties in Monticello, NY, the tour featuring Autolux and Sleepy Sun arrives at Bowery Ballroom in NYC tonight (9/14) and continues to Music Hall of Williamsburg in Brooklyn on Tuesday (9/15). Sleepy Sun (who may or may not also be playing Union Pool this week) were especially the talk of ATP after their performance there over the weekend, but more about that (and pics from that) later.
More Autolux tour dates, and pictures, and a video, from their August 28th performance at Outside Lands in San Francisco, below...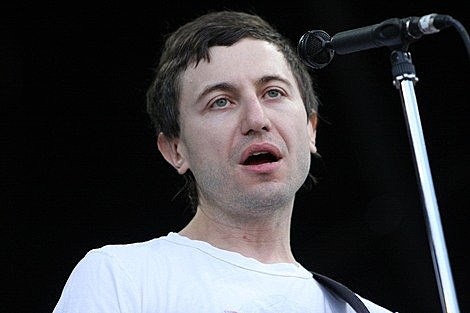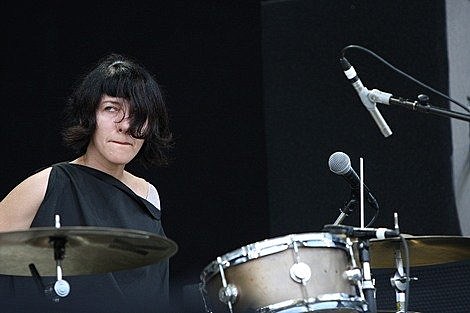 Autolux - 2009 Tour Dates
9/14/09 New York, NY @ Bowery Ballroom
9/15/09 Brooklyn, NY @ Music Hall of Williamsburg
9/16/09 Pittsburgh, NY @ Brillobox
9/17/09 Cleveland, OH @ Beachland Ballroom
9/18/09 Urbana, IL @ Pygmalion Music Festival
9/19/09 Lawrence, KS @ The Bottleneck
9/20/09 Omaha, NB @ The Waiting Room
9/21/09 Denver, C) @ The Bluebird Theatre
9/22/09 Salt Lake City, UT @ Urban Lounge
9/25/09 Los Angeles, CA @ El Rey Theatre
9/26/09 San Diego, CA @ Soma
9/27/09 Costa Mesa, CA @ The Detroit Bar