Autolux played ATP & Outside Lands (pics, video), updated 2009 Tour Dates (NYC Monday & Tuesday w/ Sleepy Sun)
After six years retooling its sublime noise and handling its tortured business, Los Angeles art-rock trio Autolux is releasing its highly anticipated Transit Transit in January. Now it just has to settle on who's going to release the full-length, which is finished.

"We're not signed right now, and all the labels we're talking to don't want to put it out in the fourth quarter," explained titanium-enhanced drummer Carla Azar. Wired.com caught the band on the road to the Outside Lands Music & Arts Festival in San Francisco, the first stop on Autolux's national tour. "Decision on a label has been tough for us, because we've maintained ownership of our music, and we'll be giving that up."
More Autolux tour dates, and pictures, and a video, from their August 28th performance at Outside Lands in San Francisco, below...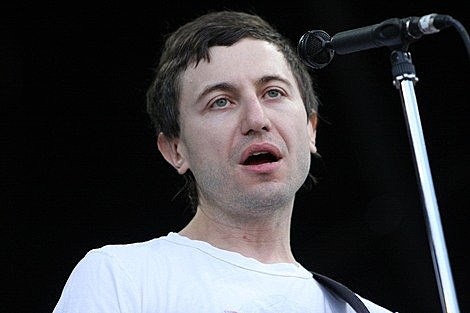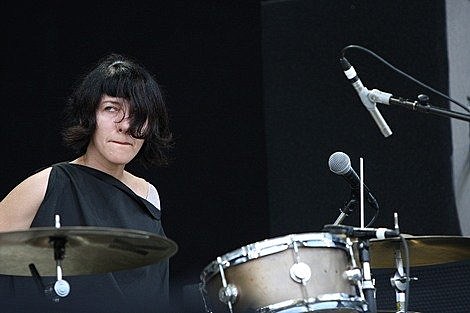 Autolux - 2009 Tour Dates
9/14/09 New York, NY @ Bowery Ballroom
9/15/09 Brooklyn, NY @ Music Hall of Williamsburg
9/16/09 Pittsburgh, NY @ Brillobox
9/17/09 Cleveland, OH @ Beachland Ballroom
9/18/09 Urbana, IL @ Pygmalion Music Festival
9/19/09 Lawrence, KS @ The Bottleneck
9/20/09 Omaha, NB @ The Waiting Room
9/21/09 Denver, C) @ The Bluebird Theatre
9/22/09 Salt Lake City, UT @ Urban Lounge
9/25/09 Los Angeles, CA @ El Rey Theatre
9/26/09 San Diego, CA @ Soma
9/27/09 Costa Mesa, CA @ The Detroit Bar