spending a day with Bad Brains in a Woodstock studio ('Woodstock Sessions' pics & review)
Gregory R. Cristman
On May 30, Applehead Recordings & Production hosted Darryl Jenifer, Dr. Know and Earl Hudson of seminal punk/reggae legends Bad Brains for a performance and recording session for their ongoing series, Woodstock Sessions. Applehead is located on a 17 acre, pastoral and beautiful piece of property with farm animals that lies in Saugerties, NY just outside of Woodstock proper.
Woodstock Sessions allows fans to participate in an in-studio recording experience. The daylong event was billed as "a unique opportunity to be a part of history" and invited fans to "join the Bad Brains as they host a day long hardcore song building clinic and recording/performance session. Eat and hang with the band in the evening and then return to the studio when they will record and perform for you the creation of their upcoming Woodstock Sessions release". Fans attending got a bunch of swag too, including a limited edition poster, t-shirt, a 180 gram vinyl of the recording (upon its release) and more.
While a hardcore song building clinic was promised the day actually had Bad Brains doing almost exclusively reggae and dub. They worked on, performed, and recorded the tracks "Meek," "Youth Are Getting Restless," brand new track "Highway Dub" and "Jah I Love." Jesse Royal, a 25 year old upcoming reggae star, joined Bad Brains on vocals at various points in the session. Jesse sounded fantastic and so did the band. Also joining Bad Brains on all the reggae songs was the very talented keyboardist Jamie Saft. It was fun watching them work out the kinks on a couple songs and then lay down virtually perfect tracks for the recording.
I joined Bad Brains and engineer Chris Bittner in the studio to listen to the playback and it seemed that drummer Earl Hudson called most of the shots about what got approved and what didn't. He decided that one song really needed a tambourine so he did overdubs and also added the"scratchy wood block thing" as it was referred to by bassist Daryl Jenifer.
In between the two recording sessions, which lasted about two hours each, there was a Caribbean meal served that included jerk chicken, two kinds of salad, macaroni & cheese and two kinds of cake. Everyone got to mingle with the band who made themselves readily available and kindly took the time to speak with everyone. Daryl Jenifer was especially social and extremely funny and seemed to really enjoy himself.
After the dinner, the overdubs that I mentioned previously were laid down and the second session began. Many people were wondering during dinner if Bad Brains were actually going to play any hardcore. At the very end of the sessions Jamie and Jesse left and the three piece Bad Brains ripped through a killer version of "Pay To Cum" with Dr. Know doing the vocals. Everyone in the studio went ballistic as soon as they heard the opening notes. It was truly jaw dropping and it was a great way to end the sessions but many people, including myself, had wished they would've done at least one more hardcore track. That wish certainly didn't taint the day at all and I hope to attend more Woodstock Sessions in the future.
I can't end this article without saying how kind and accommodating owner Mike Birnbaum (aka Mike Boom, a nickname given to him by Daryl Jenifer) and his staff and family were to all their guests. They made the event feel like a wonderful friends and family party that just happened to have one of the greatest hardcore/reggae bands on the planet performing and recording. The warm, sunny summer-like day added to the overall Caribbean feel of the event and DJ Queen Tubby played excellent, deep dub and reggae tracks throughout the day adding to the vibe. It was a day that was beyond memorable and well worth the drive up from NYC. Cheers Applehead, Bad Brains and Queen Tubby!
Pictures of the day continue below...

---
The grounds at Applehead Recording & Production
Gettting ready for the first recording session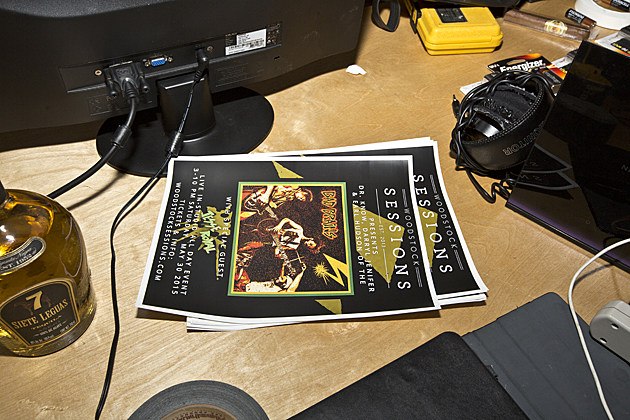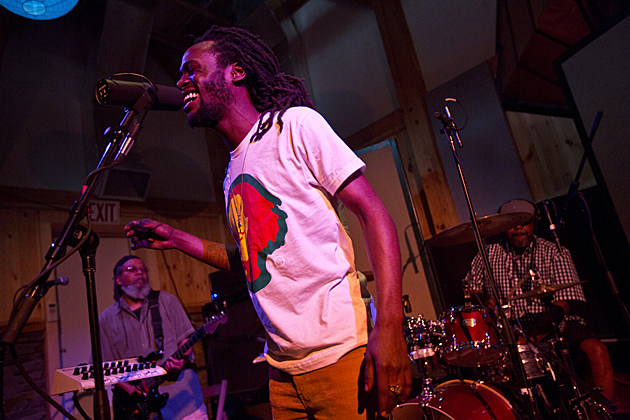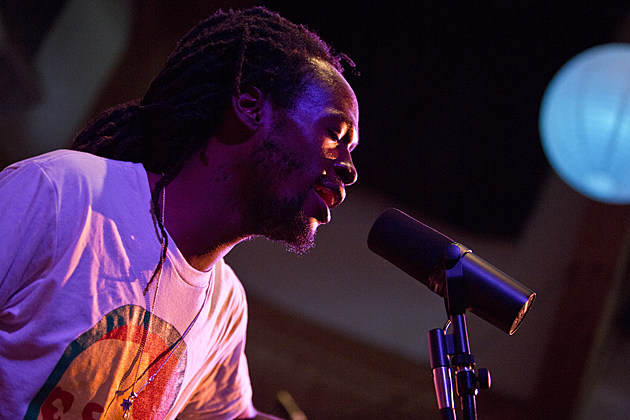 Listening to the playback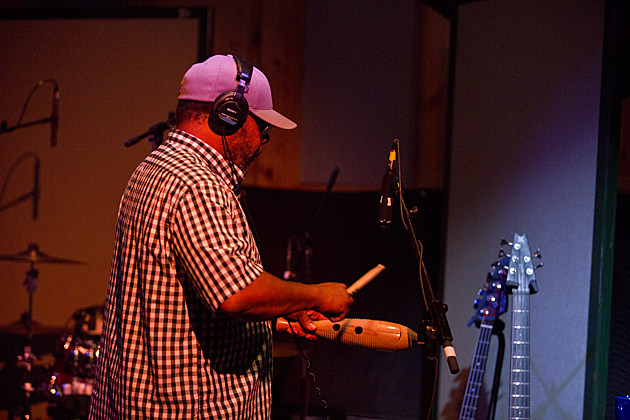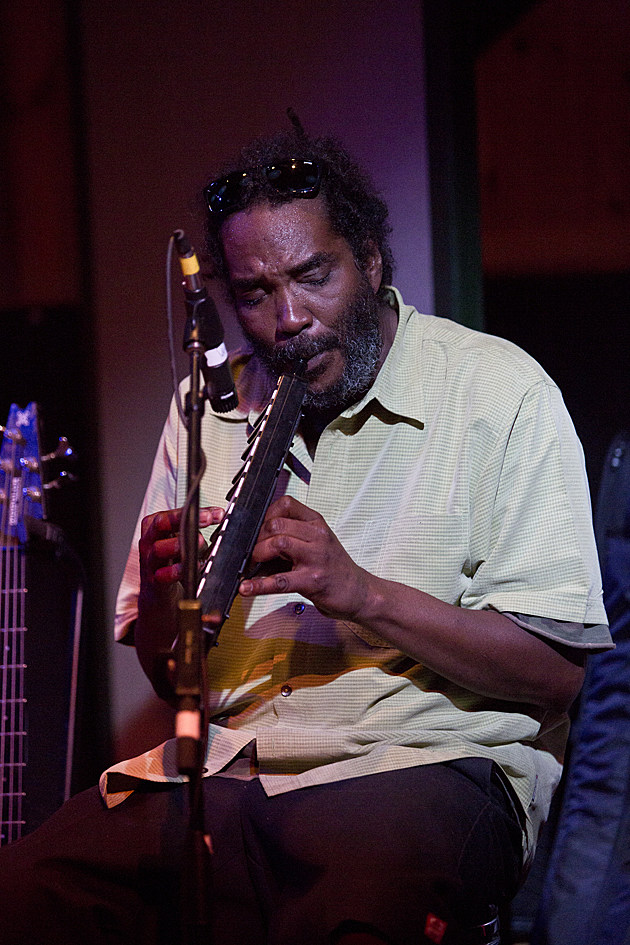 Everyone including Bad Brains & Applehead staff & family