Balance & Composure played a small show @ Union Pool with Spill (here's pics from the BV & Shiner-presented show)
most photos by Mimi Hong
Balance & Composure / Spill

BrooklynVegan and Shiner Beers teamed up to present a show at Union Pool on Friday (10/2) with Balance & Composure and Spill. The sold-out show was $5 and each ticket came with a free Shiner beer.
B&C have been pretty quiet lately -- it was their first show in a while and their first NYC show since headlining the larger Irving Plaza over a year ago. They also said it would be their last show for a while again -- but they told the crowd on stage that they have a new album in the works. They stuck to fan favorites for this show though, including an older one that they said they hadn't played live in a very long time.
B&C has been around for a while, but for fellow Pennsylvania band and openers Spill, this was their first NYC show. The members are familiar faces though; they're fronted by former Placeholder singer Brandon Gepfer and ex-We Were Skeletons member Rafael Diaz is on bass. Like Balance & Composure, Spill brought a ton of '90s nostalgia to the show, but while B&C has the Deftones/Hum vibes, Spill provided the Superchunk/Dinosaur Jr.
Thanks to all the bands, Union Pool, Shiner, and everyone who came out. Sorry we couldn't get even more people in to what was a rare night of live Balance & Composure music. More pictures below...

---
Spill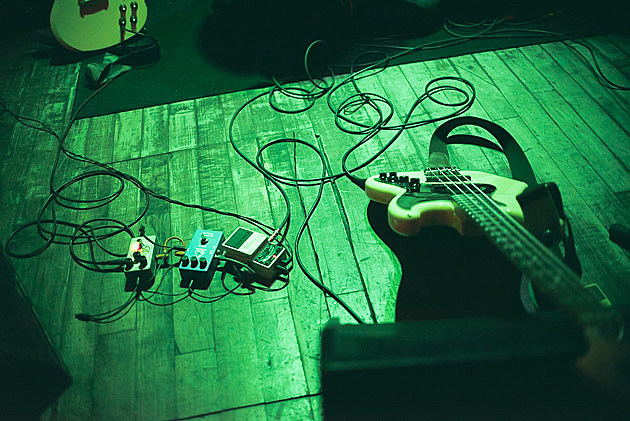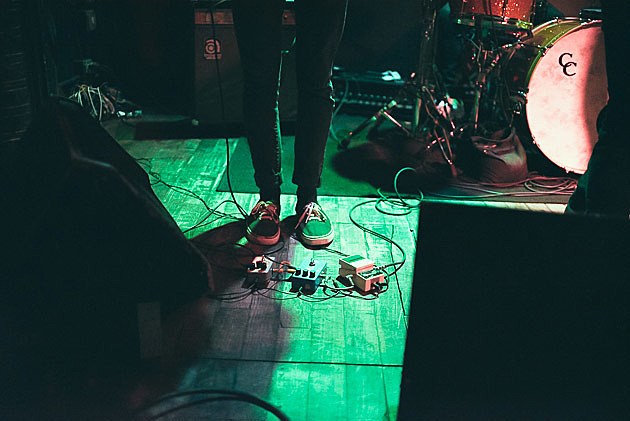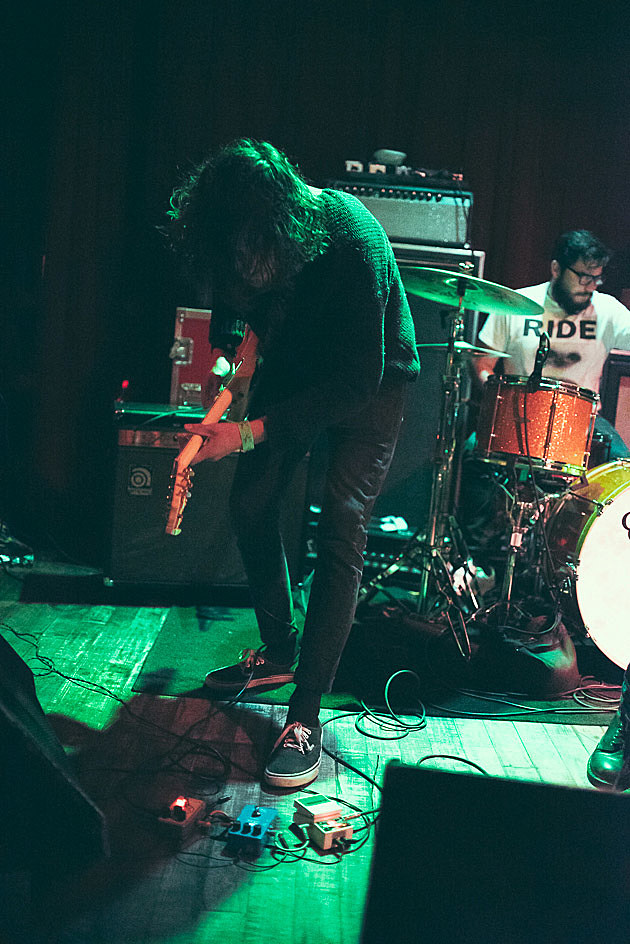 Balance and Composure