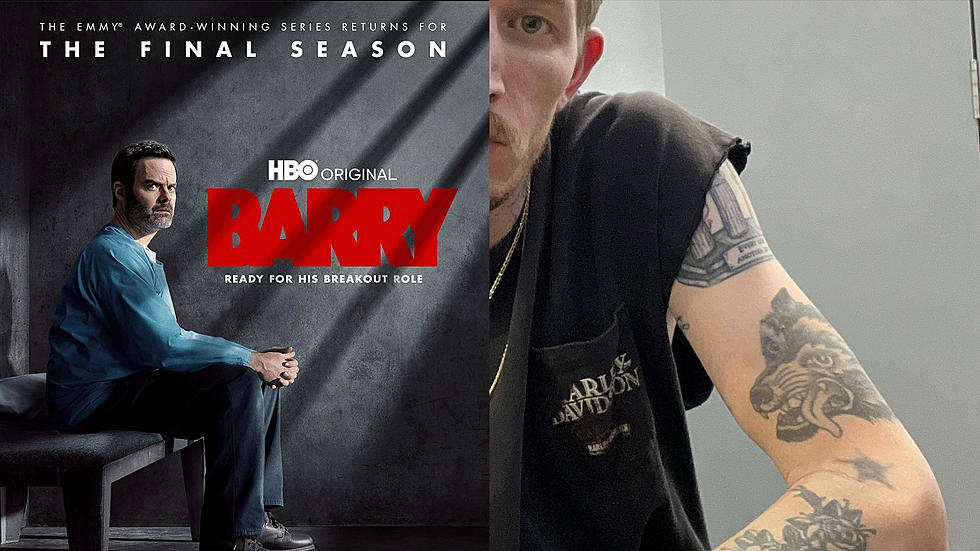 'Barry' actor Spenser Granese is in hardcore bands (with Drug Church & Militarie Gun vocalists)
Those watching Barry may have noticed the show's tattooed diner employee Bevel making his debut during last night's episode. Bevel is played by none other than Spenser Granese, the actor/musician who--in addition to also appearing in Better Call Saul, Pam & Tommy, Fear the Walking Dead, and more--is a staple in the hardcore scene as well. He's in NYC powerviolence band Compassion and also played alongside Drug Church/Self Defense Family vocalist Patrick Kindlon, Militarie Gun/Regional Justice Center vocalist Ian Shelton, Public Opinion vocalist Kevin Hart, and Cosmic Joke's Mac Miller on the sole 2020 demo by Sex With A Terrorist. Both bands are signed to the Denver hardcore label Convulse Records, which has been on fire lately, with great releases from MSPAINT, Gel, Gumm, and more on a roster that also includes 2 Militarie Gun EPs. Compassion released their debut full-length Pacing Animal last year and played their second show ever opening for the Hatred Surge reunion at Saint Vitus (video below).
"I think some people would argue that being an actor is the antithesis of punk," Spenser said in a 2022 interview with CVLT Nation last year. "I can understand where that sentiment stems from but it doesn't negate the fact that I live my life by the same ethos I have since I was a teenager. At the end of the day, I believe my core human values have always innately lined up with a lot of what true punk stands for, which probably explains my natural gravitation toward that world. I just aim to be a kind person to everyone, take little shit, and reclaim as much control over my career as possible. I think some of my D.I.Y. tendencies come to the forefront but that's mainly when it comes to making your own projects. It's tough to 'do it yourself' when you literally need a horde to give you the green light to board legit projects."
"I think I'll always feel somewhat like an outsider, though. In life and even on set sometimes. That's not to say I don't feel like I belong there. Once the cameras roll, it's on, but the only place I ever feel like I'm fully accepted is when I'm at a show or a gathering with others who think and look like me. I'm pretty sure that will never change. It hasn't yet anyway."
No word yet on more upcoming Compassion shows, and Sex With A Terrorist have actually never played live given the members' busy schedules but Spenser did say in that CVLT Nation interview that they hope to do it one day. Stay tuned, and listen to Compassion and S.W.A.T. below...