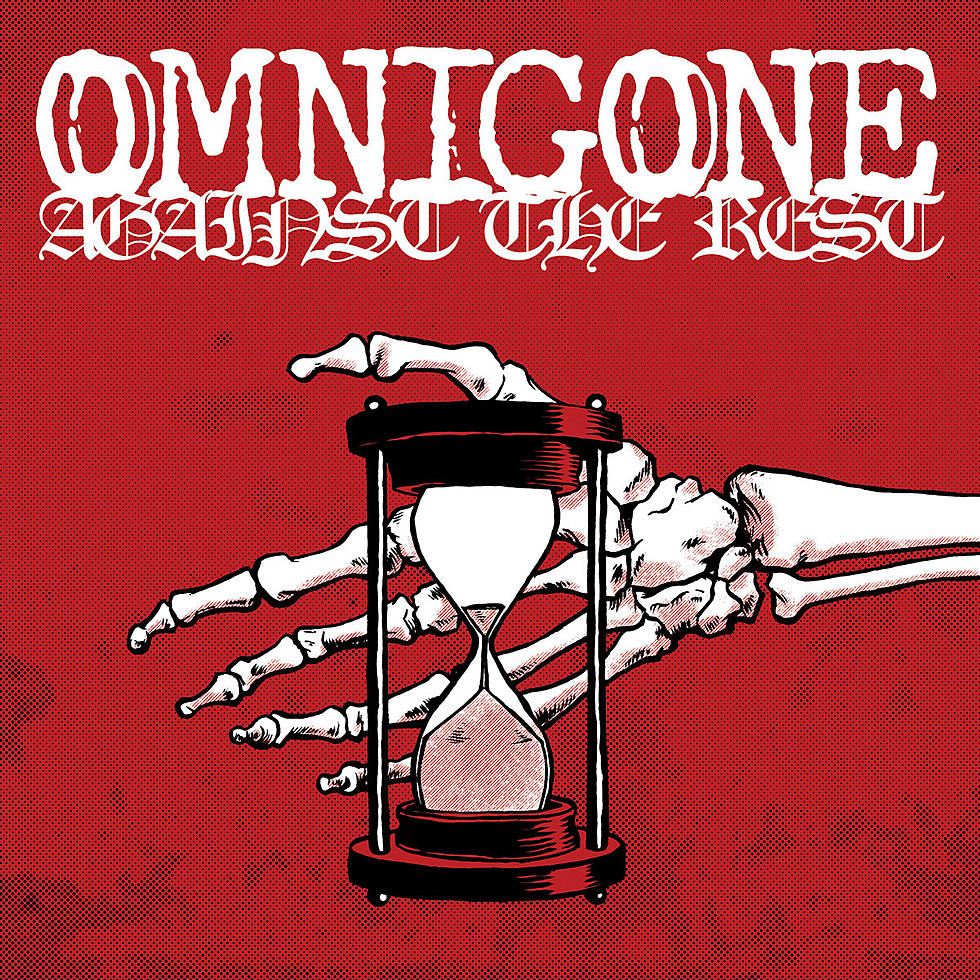 Bay Area ska-punks Omnigone announce new LP 'Against the Rest,' share title track
Omnigone, the Bay Area ska-punk band led by former Link 80 member Adam Davis (who also co-hosts the In Defense of Ska podcast with Aaron Carnes), have announced their sophomore album, Against the Rest, due March 31 via Bad Time Records (pre-order). The core band on this LP is Adam with his former Link 80 bandmate Barry Kripene and Justin Ammans (Kitty Kat Fan Club, Okigubo Station), and the album also features contributions from other Link 80 members (drums on two tracks by Joey Bustos, sax and vocals by Steve Borth), The Suicide Machines' Jay Navarro singing on the track "Communities in Collaboration," keys by Steve Choi (RX Bandits, The Chinkees, The Sound of Animals Fighting), horns from Flying Raccoon Suit members, keys from Esteban Flores (Catbite, Matamoska, etc), and guest vocals from Alex CF (Morrow), Tara Hahn (Half Past Two), Duck (Joystick), and more. The album was recorded, mixed, and mastered by Jack Shirley (Jeff Rosenstock, Joyce Manor, Deafheaven).
To quote the album bio, the lyrics on the album find Adam "grappling with the insanity of the modern world and modern politics, tackling hypocrisy, injustices, and the need to band together to take on evils new and old." The first single is the 93-second title track, which also opens the album, and this is ska-punk at its grittiest, right up there with Adam's former band or the aforementioned Suicide Machines or Operation Ivy or anything else of that ilk. It's a real ripper, and you can check it out below.
Omnigone are also on select dates of the upcoming Bad Time Records tour, which is also being filmed for the upcoming Bad Time concert film/documentary This Is New Tone.
Tracklist
1. Against The Rest
2. Communities in Collaboration (feat. Jay Navarro)
3. One More Minute
4. In The Grey
5. Are We Ok?
6. Destroy Hymn
7. Tonight
8. Flip The Magnet
9. No More Looking Back
10. Relentless
11. Control
12. Kill Your Ego
13. Refusal
14. Web We Weave
15. Who Knows?