Beastie Boys @ Central Park Summerstage – pics
unknown
Jefferson stopped by Central Park Summerstage last night (aug 8, 2007) to check out the first of three Beastie Boys shows happening in NYC this week. He took these pics, and also had this to say...
The BBoys rocked hard, and rapped so well - mixing their early punk tracks and instrumental grooves with a stellar list of some of rap's classics. MixMaster Mike reminded me of why he's the greatest turntabalist, and the crowd gave an equally insane performance. The stage and audience had more energy than ConEd, and the only rain seemed to be the sweat flying off bodies surfing the crowd. But most remarkable of all was certainly the band's fresh attire. Real nice.
more photos below....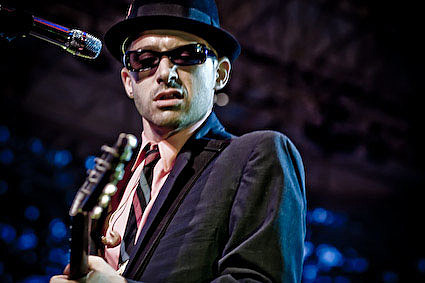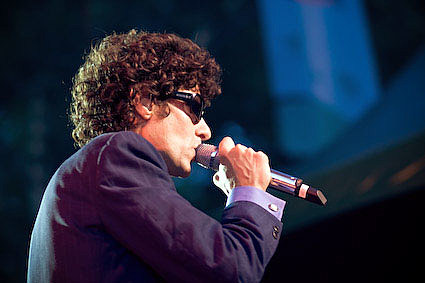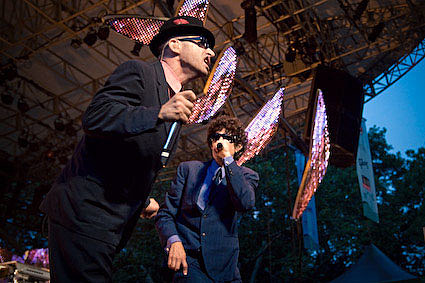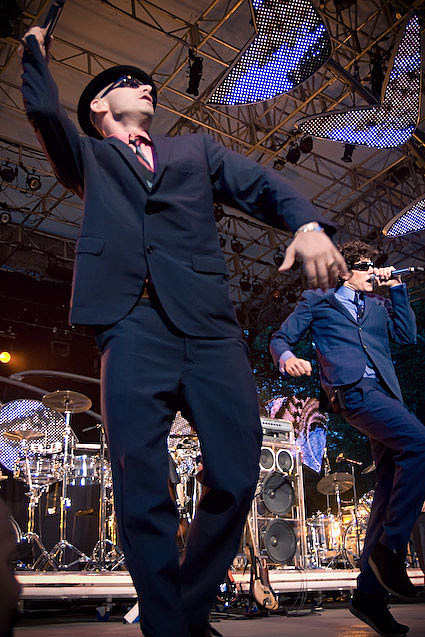 Tonight (Aug 9, 2007) they do it again @ McCarren Pool in Brooklyn...
Beatsie Boys - 2007 Tour Dates
August 9th - Brooklyn, NY - McCarren Pool
August 10th- NYC - Hammerstein Ballroom - A Gala Event - Exclusive Instrumental Show
August 16th - Denver, CO - Red Rocks Amphitheater
August 17th - Denver, CO - Fillmore - A Gala Event - Exclusive Instrumental Show
August 19th - Los Angeles, CA- Greek Theater
August 20th - Los Angeles, CA- Greek Theater
August 21st - Los Angeles, CA - The Wiltern - A Gala Event - Exclusive Instrumental Show
August 23rd - Santa Barbara, CA - Santa Barbara County Bowl
August 24th - San Francisco, CA - Warfield - A Gala Event - Exclusive Instrumental Show
August 25th - Berkeley, CA - Greek Theater