Bell Witch & Wrekmeister Harmonies played their first of two NYC shows at Saint Vitus with Insect Ark (pics)
Gregory R. Cristman
Wrekmeister Harmonies / Bell Witch @ Saint Vitus - 2/23/16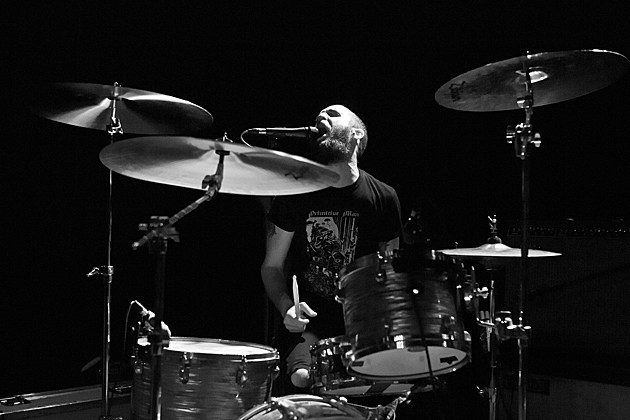 Wrekmeister Harmonies and Bell Witch kicked off their tour together in Brooklyn at Saint Vitus on 2/23 with opener Insect Ark, and we've got pictures of the show in this post.
Insect Ark (aka former Angels of Light member Dana Schechter) has recently been playing with a drummer from the west coast who wasn't able to make this show, but she was joined by violinist Laura Ortman for a few songs. Bell Witch acted as Wrekmeister Harmonies' backing band (they were also joined by a keyboardist for that set), in addition to playing a set of their own material.
Bell Witch and Wrekmeister Harmonies recently expanded the tour to include another NYC show on March 3 at Acheron with Uniform and Shredded Nerve. Tickets for that show are available.
Check out more pictures from Saint Vitus below...

---