Best Coast, Built to Spill, Alvvays & Bully played Northside at 50 Kent (pics, BTS setlist)
Best Coast / Built to Spill / Alvvays @ 50 Kent 6/13/2015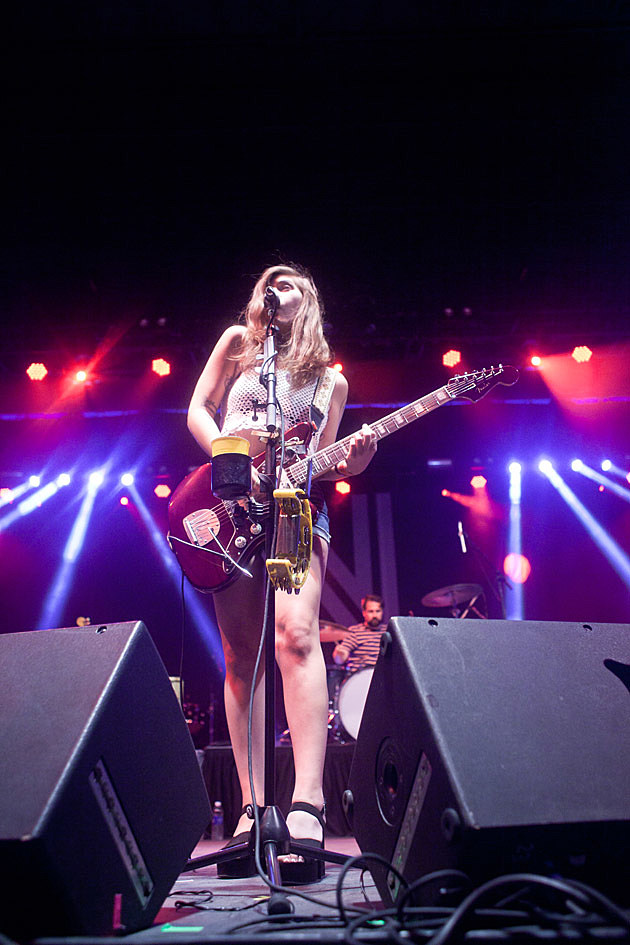 Northside Festival was in full swing on Saturday (6/13) with shows happening all over Williamsburg, Greenpoint and Bushwick all day and through the night. The big outdoor stage at 50 Kent had an appealing triple bill featuring Nashville rockers Bully, charming Canadians Alvvays, indie rock greats Built to Spill, and breezy headliners Best Coast making for good vibes all night. Pictures from that show are in this post.
The most anticipated performance for me was Built to Spill, who I hadn't seen since the 2009 Siren Festival. Their Northside set was pretty fan-friendly, dropping Keep it Like a Secret's "You Were Right" and "Carry the Zero," and "Dystopian Dream Girl" from Perfect from Now on pretty much right out of the gate. This year's very good Untethered Moon was represented to with two songs, as well. Setlist is below.
Alvvays, who have been touring constantly since their album came out last year, have become a much more confident band and singer Molly Rankin was cracking jokes with the crowd in-between songs. It was definitely the best I'd seen them. Best Coast, who now have a third guitarist in their ranks, kept the crowd entertained with a set full of sing-a-longs, closing the night with "Boyfriend," the song that "everyone's waiting for," according to vocalist/guitarist Bethany Cosentino.
Pictures of Bully's UO Live Stage set, plus more of the other three bands at 50 Kent, below...

---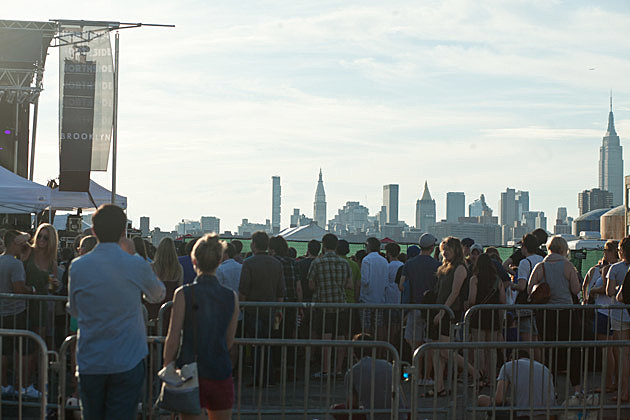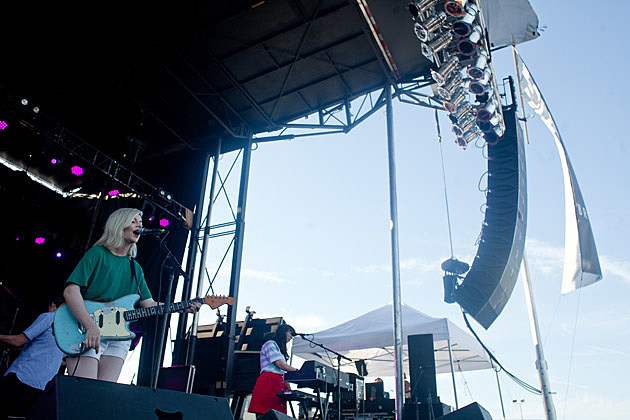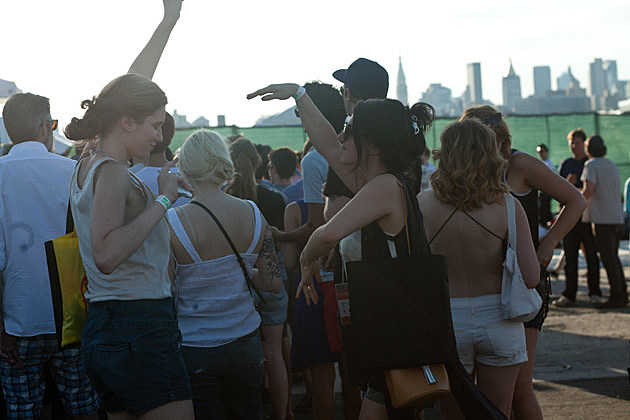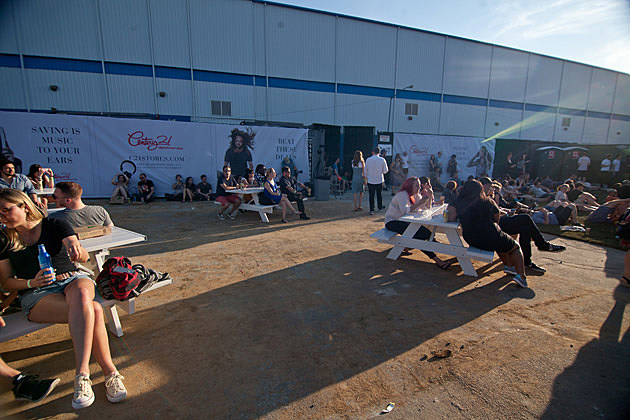 SETLIST: Built to Spill @ 50 Kent 6/13/2015
You Were Right
Living Zoo
Carry the Zero
Dystopian Dream Girl
I Would Hurt a Fly
Never Be the Same
So
Orion (Metallica cover)
Stab
Else
Randy Described Eternity